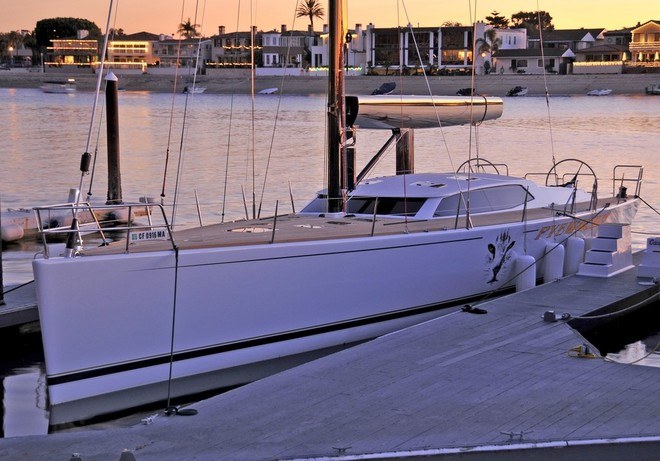 Roy Disney is one of those guys who just can't seem to get enough of ocean racing — even when he doesn't personally go along. You'll recall that he was going to retire from the game after the '05 TransPac, but then got all fired up, chartered his MaxZ86 Pyewacket back from Orange Coast College, turbo'd it like a seagoing top-fuel dragster and — without him aboard — the boat did the '07 TransPac, earning the 78-year-old Disney his third barn door (first to finish) trophy in 15 TransPacs. He's done so many Mexico races on four different Pyewackets that he's lost count.
Now he's back with yet another 'magic cat'. But the fifth Pyewacket is a big departure from the others. For one thing, at 60 feet, she's smaller. She's also much more comfortable in a — dare we say it? — cruisey sort of way.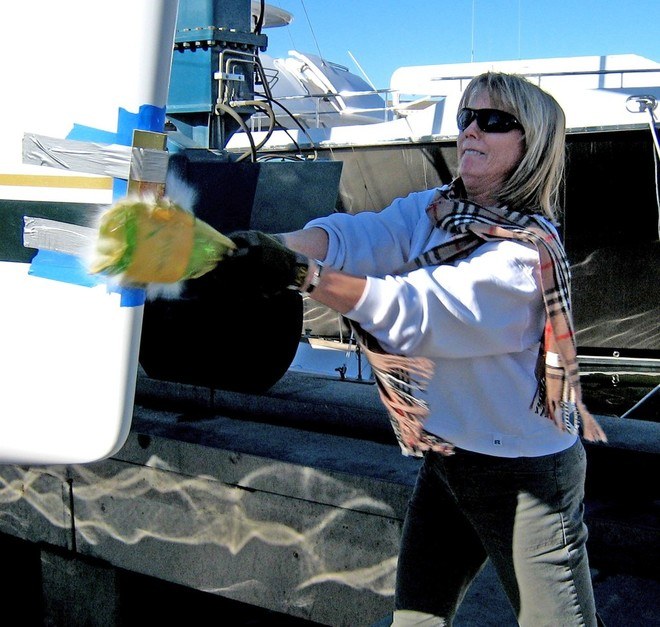 "This boat's kind of racy but it's not a racing boat," he said at the launch of the Reichel/Pugh-designed 60-footer, which was built at Westerly Marine in Santa Ana and launched last December. That means a carbon fiber mast and twin wheels, but also a cherrywood interior, teak decks and a hydraulic lifting keel — 13.5 feet down, 8.5 feet up — which will allow access into more out-of-the-way ports than the old 'Pye's could ever fit into.
The first big event for the boat is, fittingly, Del Rey YC's PV09 International Race Series, a four-leg, 1,034-mile racing series down the Mexican coast with layovers at Turtle Bay, Mag Bay, Cabo and the finish, Puerto Vallarta. Pyewacket is one of 33 boats entered so far in the 20th biennial edition of the event, which is sponsored this year by Corum Swiss Timepieces. Leg 1 starts on January 31.
Roy will do the race with wife Leslie DeMeuse-Disney and a smallish crew with a minimum of pros. "This is a friendly race, so we want to bring our friends," he said. "But I'm also really curious to see how fast the boat is."
Receive emails when 'Lectronic Latitude is updated.
SUBSCRIBE