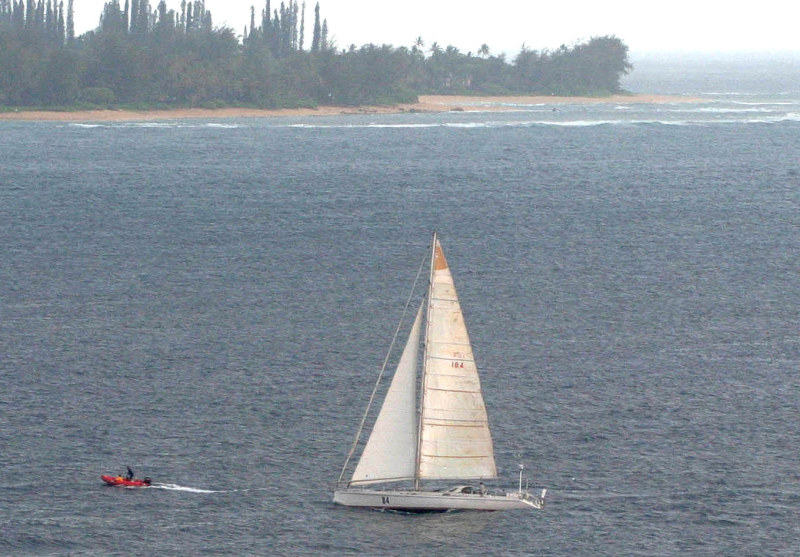 We have a winner! Well, at least a finisher. Al Hughes on the Seattle-based Open 60 Dogbark sailed across the finish line of the Singlehanded TransPac shortly after 9 a.m. on Wednesday. His elapsed time of 11 days, 20 hours, 59 minutes fell well short of the 10-day, 22-hour monohull record. But a third straight first-to-finish in this race is sure nothing to shake a stick at. Congratulations, Al!
Second across the line was first-timer Jeff Lebesch on the pretty Hammerhead 54 trimaran Hecla, who finished in the wee hours this morning. The rest of the 22-boat fleet, which started July 12 off Corinthian YC, remains at sea at this writing.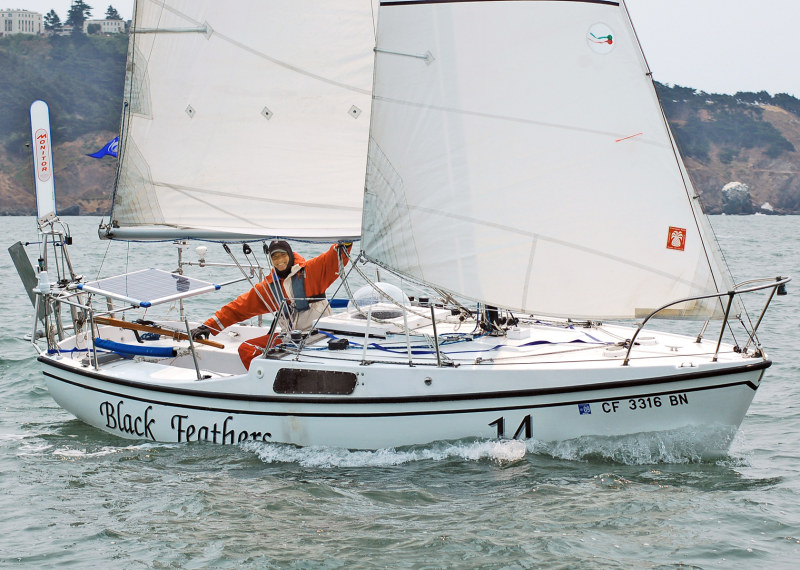 Modern ocean races are much more interesting and entertaining to follow than they used to be, mainly because racers can remain in touch via radio, sat phone and emails. We can hear and read what they're going through in real time. Combine that with the weird world that is singlehanding and you get gems like this:
The phosphorescence in the wake tonight looks just like the fireflies we have back home in Minnesota. Took a bath this morning and felt pretty clean. Took a wave this afternoon and am again a damp salted nut. — Eric Thomas, Polar Bear (Olson 30)
Beeps are the enemy. I hate them. The beep from the AIS means there's a ship in the vicinity. A beep from the autopilot means the wind has shifted. A beep from the radar detector indicates there's a radar transmitting nearby. The beep from the kitchen timer tells me that naptime is over. One might think these devices work independently, each alerting me to its own little area of worry. This is not so. They conspire. They know when I'm drifting off to sleep and draw electronic straws to see whose turn it is to jar me awake. This happened several times last night. I want to rip their little wires out! But then I would be unable to sleep from worry that a ship was bearing down on me, or whether I was off course. — Bob Johnston, Ragtime! (J/92)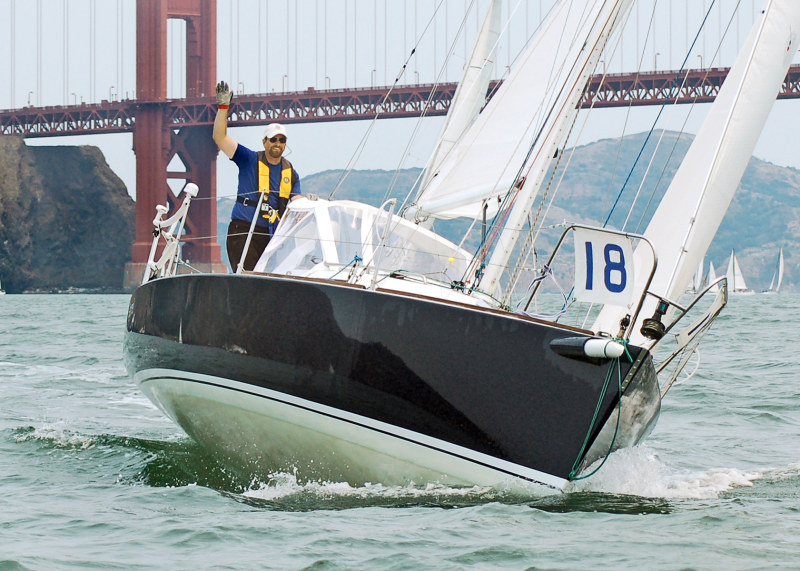 Started the day with a dip into the 'brisk' Pacific to untangle the final piece of yesterday's spinnaker debacle from the the rudder. Was warming up afterward in my beanbag chair when a serious puff came through and the replacement spinnaker started to rip. I guess I eased too fast because the kite did a death-spiral around the headstay. Tried several methods to free it. Finally taped a handheld flare to the boat hook and burned enough kite off the headstay to get the jib up. So tonight I sail for Hanalei Bay looking like the Black Pearl from Pirates of the Caribbean, with shards of spinnaker flying from the masthead. Aye, matey. — Don Gray, Warrior's Wish (Jutson 30)
Receive emails when 'Lectronic Latitude is updated.
SUBSCRIBE