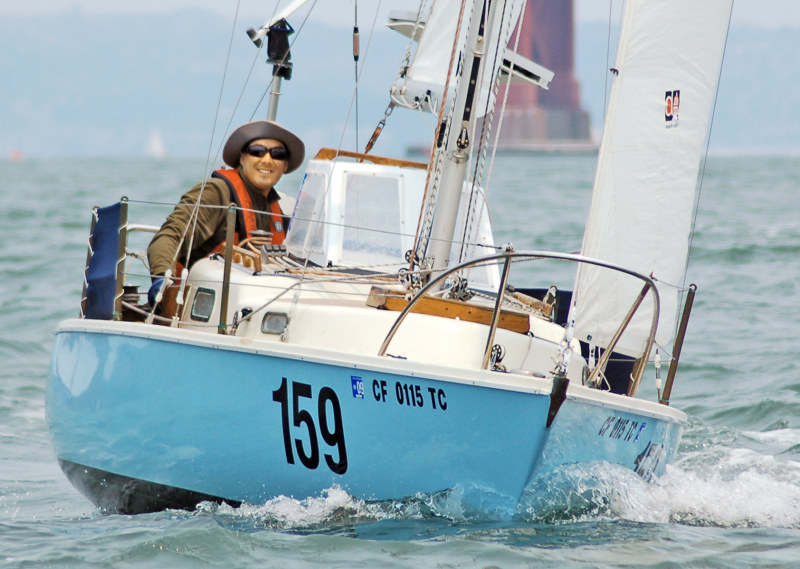 The front runners of the Singlehanded TransPac continue to stretch their lead. As of this morning's position reports, the race's big boats, Al Hughes' Open 60 Dogbark and Jeff Lebesch's Hammerhead 54 trimaran Hecla, were just a bit over 200 miles from Hanalei Bay, Kauai, and are expected to finish tomorrow afternoon. At the same time, at least half of the 22-boat fleet only recently opened the halfway presents put aboard by friends and loved ones before the July 12 start. In other words, some of them are 900 miles behind the leaders. The good news for them is that several days of light air in mid-Pacific have finally given way to good breeze so everyone is moving once again.
Dogbark and Hecla should have a great drag race to the finish. Again according to this morning's position reports, Dogbark has a 100-mile lead on Hecla. And Al is a three-time Solo TransPac veteran, while Jeff is a first-timer. We have to think Dogbark will hold off the charging tri to score line honors once again. But Hecla has proven to be a fast, well-sailed boat, and in his last online log entry, Jeff reported regular surfs to 17 with occasional bursts to 20. We hope big Al doesn't get whiplash looking over his shoulder.
2006 overall winner Mark Deppe on the J/120 Alchera is currently running third in fleet, with another newbie, Eric Thomas on the Olson 30 Polar Bear, breathing down his neck. Alchera's DTF (distance to finish) number showed Mark ahead by only 10 miles. These two boats are in different divisions, but will obviously be enjoying their own drag race to the finish. Again, we're thinking five-time veteran Deppe will hold off newcomer Thomas to cross the line first. Alchera is positioned well to the south and will be sailing a nice hot angle up to the finish. But it's going to be close — Thomas, who trailered the boat out from the Great Lakes to do the race, is sailing extremely well.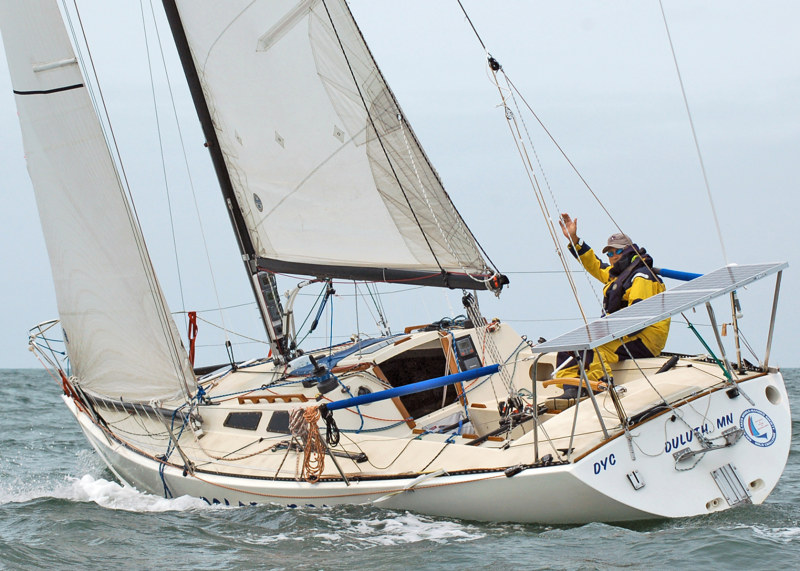 It's still a bit early to predict corrected placings, but talk about looking hot — Skip Allan is currently running seventh in fleet with his 183-rated Wylie 27 Wildflower. He's in front of no fewer than eight lower-rating boats (which owe him time) and only 100 miles behind boats rating 96 and 105. We knew Skip — a world-class sailor who is also a veteran of the very first Singlehanded TransPac in 1978 — was serious about this race when we saw him hiking out on the way out the Golden Gate. But dang.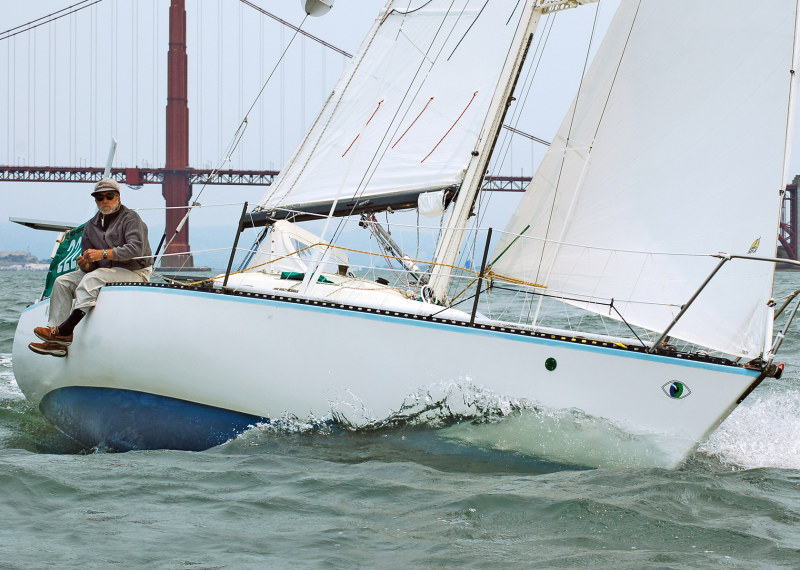 For short bios on all participants in the '08 Solo TransPac, as well as twice-daily position reports and frequent 'letters home' from most of the fleet, go to www.sfbaysss.org.
Receive emails when 'Lectronic Latitude is updated.
SUBSCRIBE