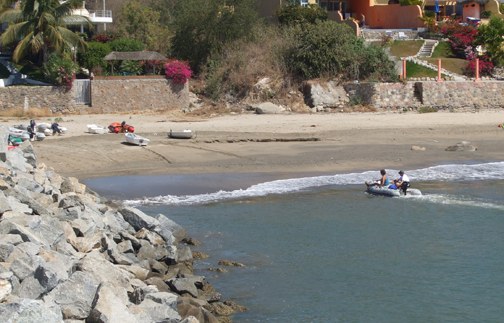 As 'Lectronic and Latitude readers know, some animosity developed between cruisers at La Cruz, the classic Banderas Bay anchorage for cruisers, and the management of the new Nayarit Riviera Marina, which has developed the area formerly used to land dinghies.
Things started out reasonably well, with a $3 a day charge to tie up dinghies at the dock. When it was raised to $10 a day, and then $10 for each landing, budget cruisers got the idea — probably accurate — that the new marina didn't want them around.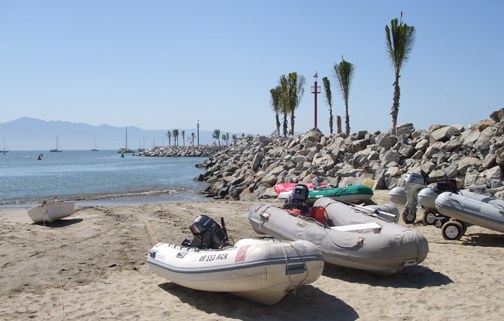 Fortunately, there is still a beach on which to land dinghies just outside the marina and, thanks to the new breakwater, it's almost always calm. Some cruisers have nonetheless complained that it's now become a hardship to get ashore.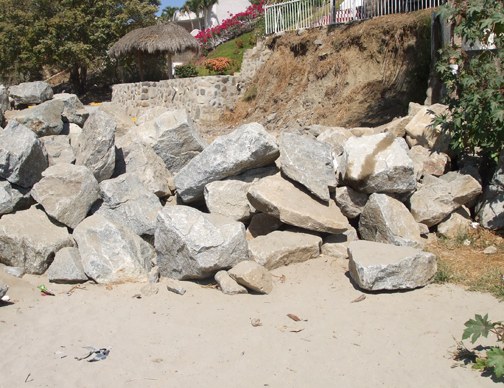 We visited the spot yesterday and spoke with cruisers who land their dinghies on the beach regularly. Our and their conclusion? Folks who use the free anchorage should have no trouble with free access to shore. If it's nighttime, you may want to bring a flashlight, but it's just not a big deal. The walk may be just a little longer once you get ashore, but at least the landing is on a clean beach as opposed to the old days when you landed in what was pretty much a garbage dump.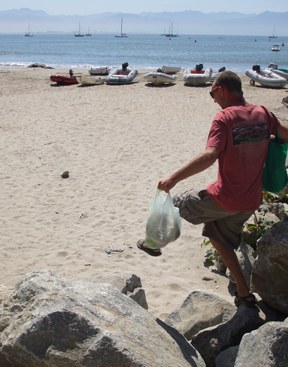 The shortest way from the beach to La Cruz, the so-called 'Sausalito of Banderas Bay', is up about a six-foot high wall of rocks. It might be a little slippery for senior citizens, and the path should be marked with footsteps, but it shouldn't ever be a problem. And if, for some strange reason, the marina decided to prevent access over their breakwater, you still need not worry, as there's a public walkway up the hill not 100 feet away.
From what we saw, there is no threat to anchoring for free at La Cruz, nor is there going to be a problem getting to and from shore for free.
This will be our last on-site report from Banderas Bay this year, and all we've got to say is that it's one of the greatest — and potentially least expensive — places to cruise we've ever been. If you're coming down next year, you've got so much — and so many great cruisers and locals — to look forward to. Salivating would not be out of order.
Receive emails when 'Lectronic Latitude is updated.
SUBSCRIBE