Latitude 38 Working Waterfront News Central
Since its inception, Latitude 38 has been able to cover, inspire and connect the people in our sailing community thanks to the businesses that support sailors and sailing. This includes boatyards, sailmakers, marinas, boat builders and numerous trades and craftspeople. Over the decades, the space available along our critical public waterfront continues to shrink.  Our Working Waterfront page is dedicated to covering these stories to bring awareness to the jobs, facilities and services that are vital to our nation's commercial and recreational maritime infrastructure. Enjoying the 12-month sailing season up and down the California coast is one of the prime features of living in the West. A working waterfront is one that works for all California citizens and retains space for these important waterfront facilities.

As a new development on Treasure Island blossoms into a new 8,000-home neighborhood smack in the middle of the Bay, local governments are bracing for the corresponding surge in traffic, and are looking for ways to curb congestion.
Working Waterfront Issues and Resources
Numerous groups and organizations around the country are working to help preserve maritime economic zones.  Working Waterfront Organizations:
National Working Waterfront Network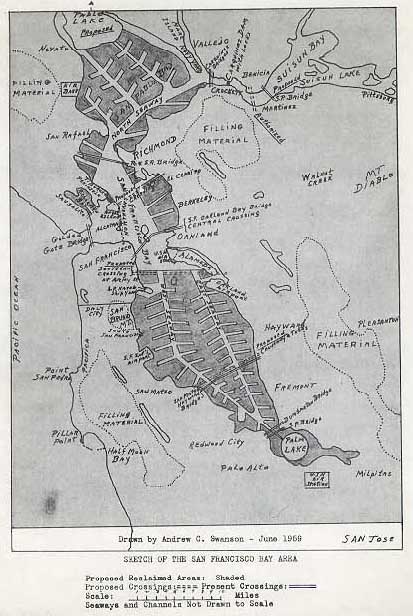 Applications for the Boatworks 101 Apprenticeship Program at Spaulding Marine Center is a 12-month, paid educational career training program in the Marine Service Industry. At our Sausalito boatyard, you'll learn from professional craftsmen how to service and maintain traditional and modern power and sail…
Oceanic Yacht Sales has an available position in brokerage power and sailboat sales at our Northern California premier waterfront office location, which includes a high-visibility sales dock. Established in 1991, Oceanic has been in the same Sausalito location at Clipper Yacht Harbor for 32…
Modern Sailing School and Club is looking for sailing instructors to join our growing team! USCG OUPV License is required, though if you are interested in getting your captain's license we can help there too. We have opportunities to teach aboard both tiller-steered sportboats…
Positions available for 2023 season! Two Harbors Harbor Department, on the west end of Catalina Island. Looking for experienced boat operators for seasonal harbor patrol positions (March–October). Harbor patrol assigns and facilitates the use of 700+ moorings on the west end of Catalina Island…
Community Engagement Coordinator, Graphic Artist, Photographer(s) wanted as contractors or volunteers. Volunteer docents wanted for educational science exhibitions. Ask about other roles.
SLO Sail and Canvas is hiring for multiple positions in our busy sail loft in beautiful San Luis Obispo, California. We specialize in building boat covers, trampolines, and sails for sailing dinghies, one-designs, and beach catamarans. The following job opportunities are open for immediate…
Join the captains at Club Nautique and start teaching US Sailing's most comprehensive curriculum of sail and power courses, both offshore and inshore, in the nation. We have openings now for USCG-licensed captains who exhibit exceptional communication and boating skills, and the willingness to…
Rubicon Yachts is seeking a professional yacht broker/salesperson for its new Alameda, CA office. Yacht sales experience required, must be a self-starter, membership in CYBA is a plus. Contact owner/broker Mark Miner.
Spinnaker Sailing in Redwood City is looking for ASA-certified sailing instructors to teach out of our Redwood City Marina location. Part-time, flexible schedules, midweek and/or weekends. Please contact Rich or Bob by phone or email.
Wanted: Licensed Captain with towing endorsement for TowBoatUS./Vessel Assist on the San Francisco Bay and Delta. Preferred if you live by SF waterfront, Alameda or Bethel Island areas.