Real Photos from Real Sailors Monthly
Would you like to be featured on our Sailagram feed, social media, 'Lectronic Latitude, or maybe even the magazine?
Send in your photos today to: photos@latitude38.com
Please include photo credit, boat name, hailing port, and any other info you would like to share.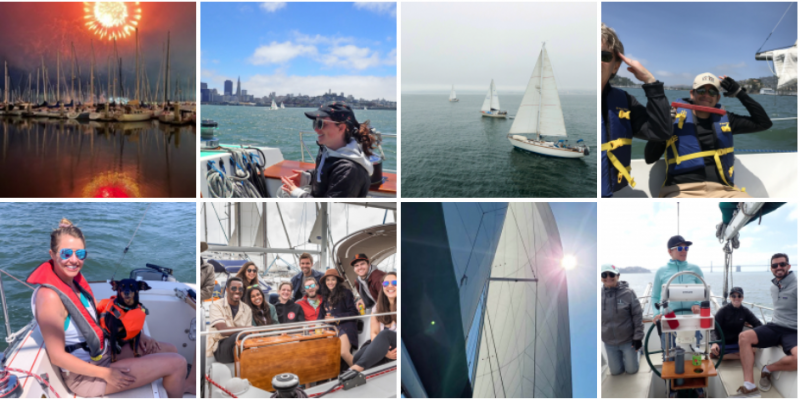 Summer officially kicked off last month and with it Summer Sailstice, the Delta Ditch Run, Singlehanded Transpac, and a whole lot more sailing. Our June Sailagram is packed full of photos from the sailors who make up our incredible community. Did you miss out on having your photo featured this month? Send your sailing photos…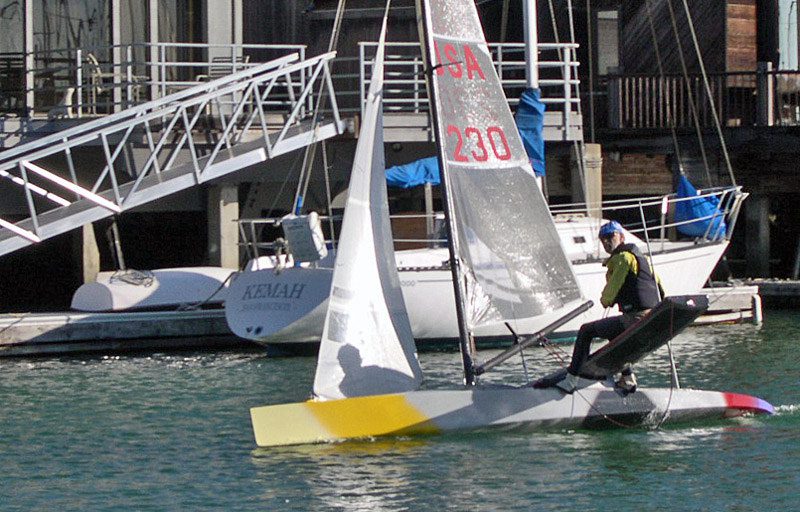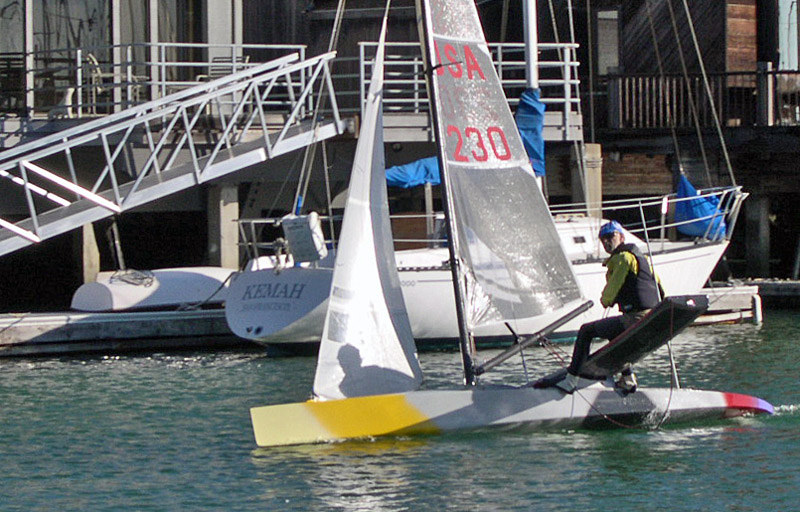 Someone braved the oil yesterday: Del Olsen took his new International Canoe on her maiden voyage near the Richmond YC yesterday. Richmond YC©2007 Latitude 38 Media, LLC It seems most boaters stayed off the water this weekend — some by choice, some because their marinas were boomed off — which undoubtedly helped oil recovery efforts.…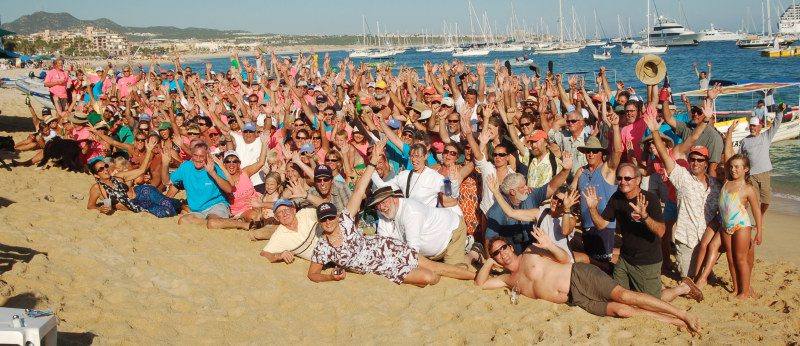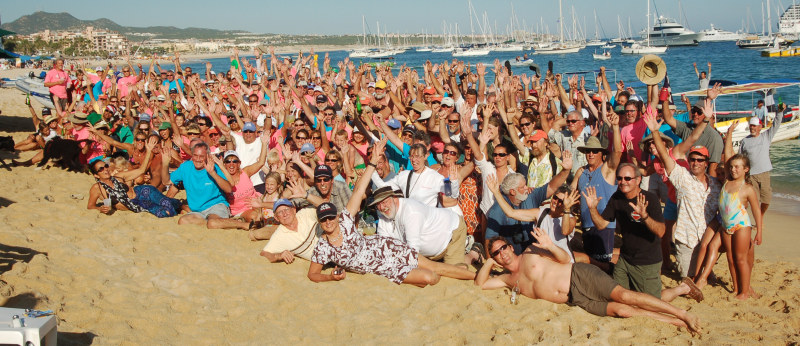 Thanks for the memories – the Ha-Ha fleet group hug in Cabo. latitude/JR©2007 Latitude 38 Media, LLC The 14th annual Baja Ha-Ha Cruisers Rally from San Diego to Cabo San Lucas officially ended Sunday evening with the big awards party. In addition to the top placers in each of 14 divisions, those recognized included the…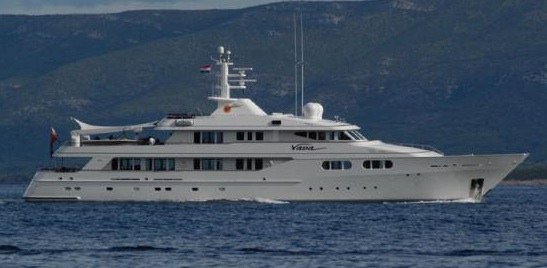 Among the many huge yachts taking up dockspace in Cabo San Lucas was Ernesto Bertarelli's 155-ft Feadship motoryacht Vava. For those of you who don't know, Bertarelli is the Swiss billionaire whose Alinghi syndicate won its second America's Cup in a row last summer. Closer to home, he is also a renowned multihull sailor on…
Just a quick reminder that the YRA's Year-End Trophy party is tomorrow night at 7 p.m. at Berkeley YC. If you won a trophy in a YRA race this year, or if you're a YRA season champion, you don't want to miss this annual fiesta! Click here for directions.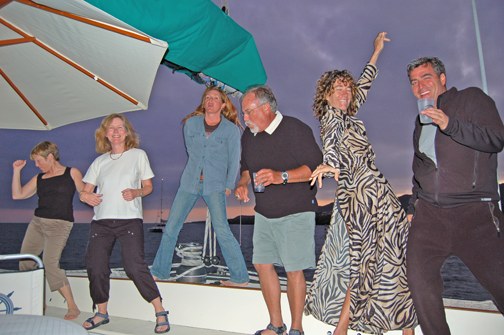 When the supercargo is away, the crew will play. We can't be sure, but it's believed that Dave Cort, (third from left), Commodore of the Los Angeles YC, was behind the dance party that broke out on Profligate the afternoon spent in Bahia Santa Maria. The other conspirators included, from left, Carol, his wife, Gail…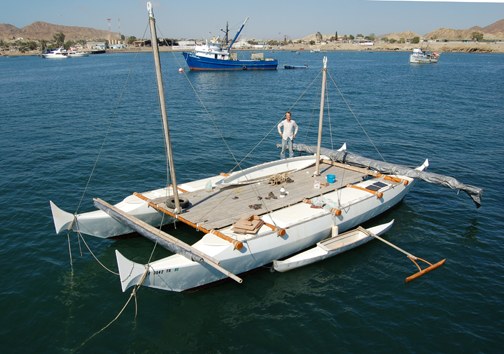 Glenn Tieman on his bitching 38-ft cat Manu Rere. latitude/Richard© Latitude 38 Media, LLC It was our pleasure to cross paths with Glenn Tieman of the homebuilt 38-ft cat Manu Rere while in Turtle Bay. If there is a record for cruising on the least amount of money, the Modesto native, who got his sailing…
Moving forward as if there was no lawsuit pending, America's Cup Management announced yesterday that the 33rd America's Cup will start July 18, 2009 in Valencia, Spain. They also revealed some new regulations — such as limiting competitors' costs by banning two-boat testing, introducing 'no sail' periods and restricting the number of sails competitors can…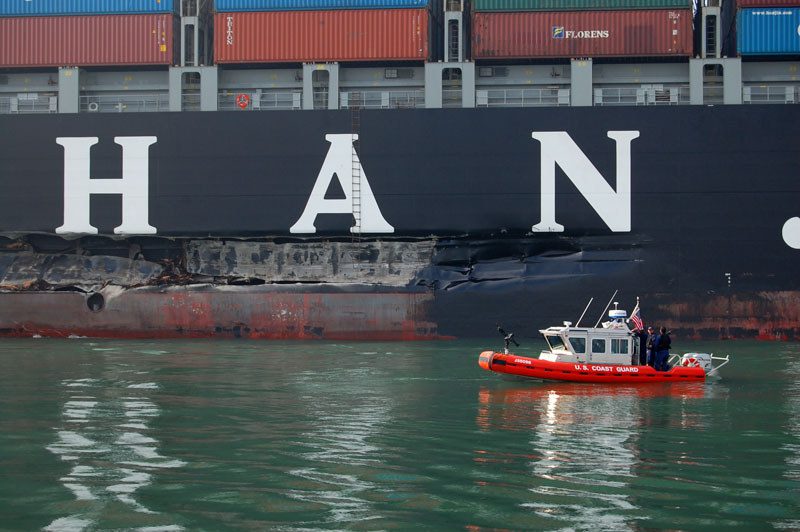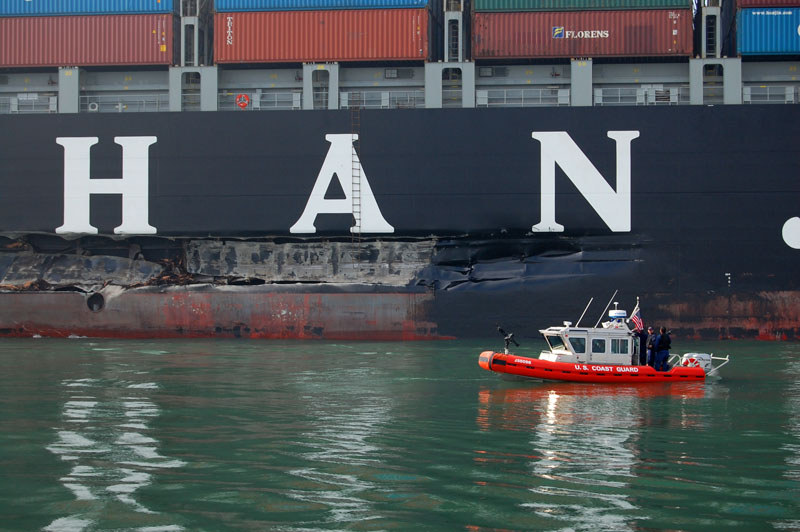 The Cosco Busan had a 160-ft gash torn into her side yesterday morning when she hit the Bay Bridge. USCG©2007 Latitude 38 Media, LLC Yesterday at 8:30 in the morning, the 810-ft container ship Cosco Busan was leaving Oakland for Pusan, South Korea in dense fog when it sideswiped the Bay Bridge, tearing an enormous…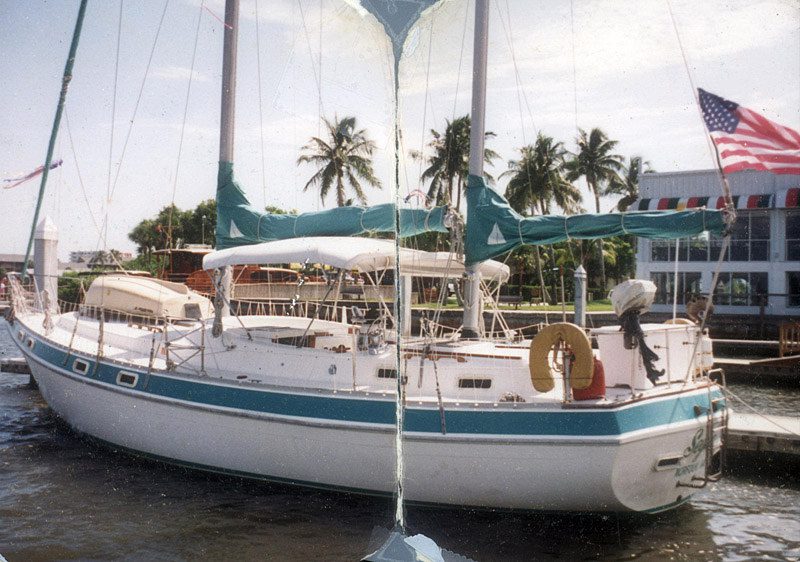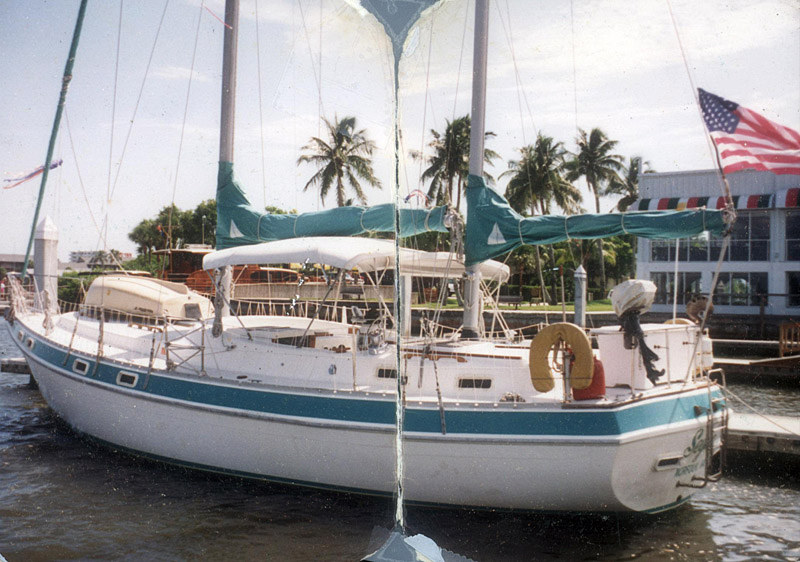 While Johnny Depp is charming as Captain Jack Sparrow, he may be having a bad influence on Florida's thieves. For some as yet unknown reason, 35-year-old Daniel Johns thought it would be a good idea to steal Robert Caco's Morgan Out Islander 41 Segue from its slip near Naples. Last Thursday, Caco dropped by the…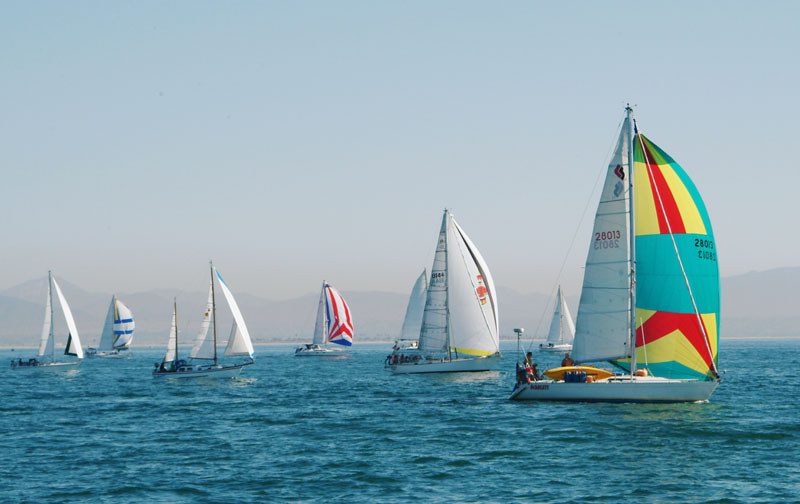 The Grand Poobah sent in the following succinct report: "At the start of Leg 3, with 160+ boats and more than 600 people, having too much fun to write. Seventy-two souls stranded on beach last night due to high surf – no casualties reported yet. Air temp 80 degrees, water temp 84 degrees, chutes all…