Feeling the Love for the Coast Guard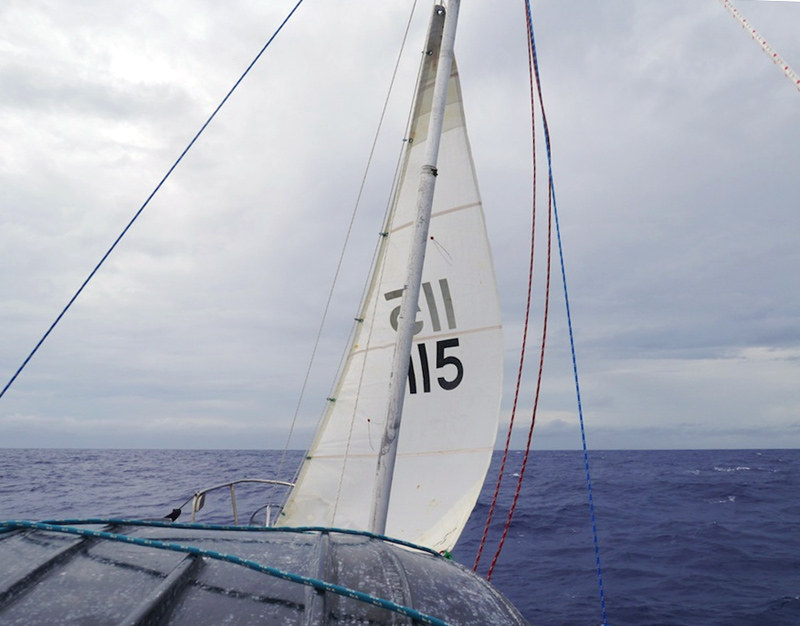 "I recently was dismasted while sailing solo offshore on the East Coast and I would like to share my story with you and your readers," writes Daniel Collins of the Roswell, GA-based Allied Princes Aletheia. "As a solo sailor, a dismasting can be an extremely dangerous event, and in my case, with the proximity of the Gulf Stream and several bad fronts approaching, the situation was not a positive one. I'd been able to rig a jury mast using a spinnaker pole, but with only my own strength against a heavy offshore vessel, retrieving the original mast and rigging proved impossible without serious additional risk to my safety and the integrity of my hull. Under jury rig I was able to close about 100 miles — about 160 miles off Charleston — but at that point the strong currents peeling off the Gulf Stream and strong contrary winds threatening to shift to the north prevented my small rig from making any further progress. I'd called TowBoat US using my sat phone and was told their offshore boat was out of service and would be for some time, but they immediately referred me to the Coast Guard, though I was not at the time specifically requesting rescue. To my grateful surprise, the Coast Guard not only sent the cutter Yellowfin out to get me but offered a tow for my vessel back to Charleston, and did not even suggest that I should be removed from my boat. The crew were utterly professional, courteous, and checked in with me constantly to ensure that the towing process was going well. Thirty hours after picking up the tow — including several hours through the 70-knot northerly winds of a storm system which I understand helped to form Tropical Storm Alberto — I was safely in harbor.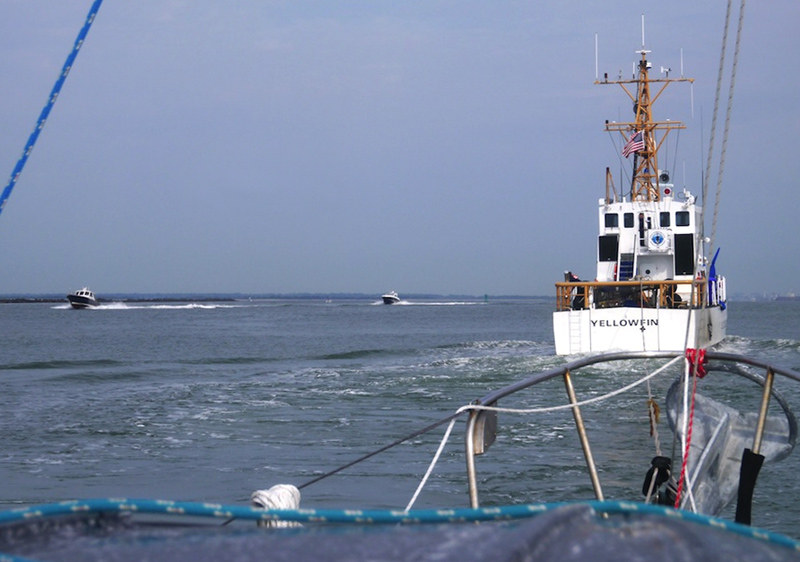 "I know that there has been some negative Coast Guard coverage in the wake of the Bay closures and handling of certain events," Daniel continues, "so I appreciate the opportunity to balance that perspective with my story. The Coast Guard not only came out to my aid, but towed Aletheia rather than evacuate me. Sector Charleston, Lt. Jed Carlough, and the entire crew of the Yellowfin deserve serious credit for being willing to consider towing me, and for the expertise and courtesy showed during the entire process. Since my boat is also my home, I am especially grateful."
Receive emails when 'Lectronic Latitude is updated.
SUBSCRIBE