Wooden Boats for Veterans Celebrates 'Clover' and Welcomes 'Sunda'
Over the years we've brought you updates from the nonprofit group Wooden Boats for Veterans (WBFV). In 2017, Latitude 38's Tim Henry wrote about his experience aboard WBFV's 45-ft Sparkman & Stephens sloop Valiant. At the time, WBFV was also restoring a 68-ft gaff-rigged English pilothouse cutter named Clover. Valiant has since been sold, and Clover's restoration has become the organization's full-time project. Of course COVID caused major disruptions to the schedule, but work resumed in June 2020, and by the following Veteran's Day the old ship was looking pretty for her re-christening and dedication to her new mission of serving veterans.
"It wasn't until June, when we resumed work on Clover, that we began in earnest setting as a goal a re-christening event on Veteran's Day," WBFV founder Terry Moran said. "Each weekend, veterans and their families gathered to strip, scrape, sand, paint and varnish everything on deck, and install hatches, lifelines, cockpit seats, and new upholstery down below. Boy Scout Troop 10 from Vallejo deserves special mention for all the hard work reefing out and recaulking the main cabin top, resulting in a beautiful, watertight cabin!" Other projects on Clover included working on the mast and spars, which involved "cutting down the mast back to her original gaff-rigged configuration" and installing a new deck.
A year later, and the new deck is now complete. On June 6, Clover provided another occasion for celebration — the unveiling.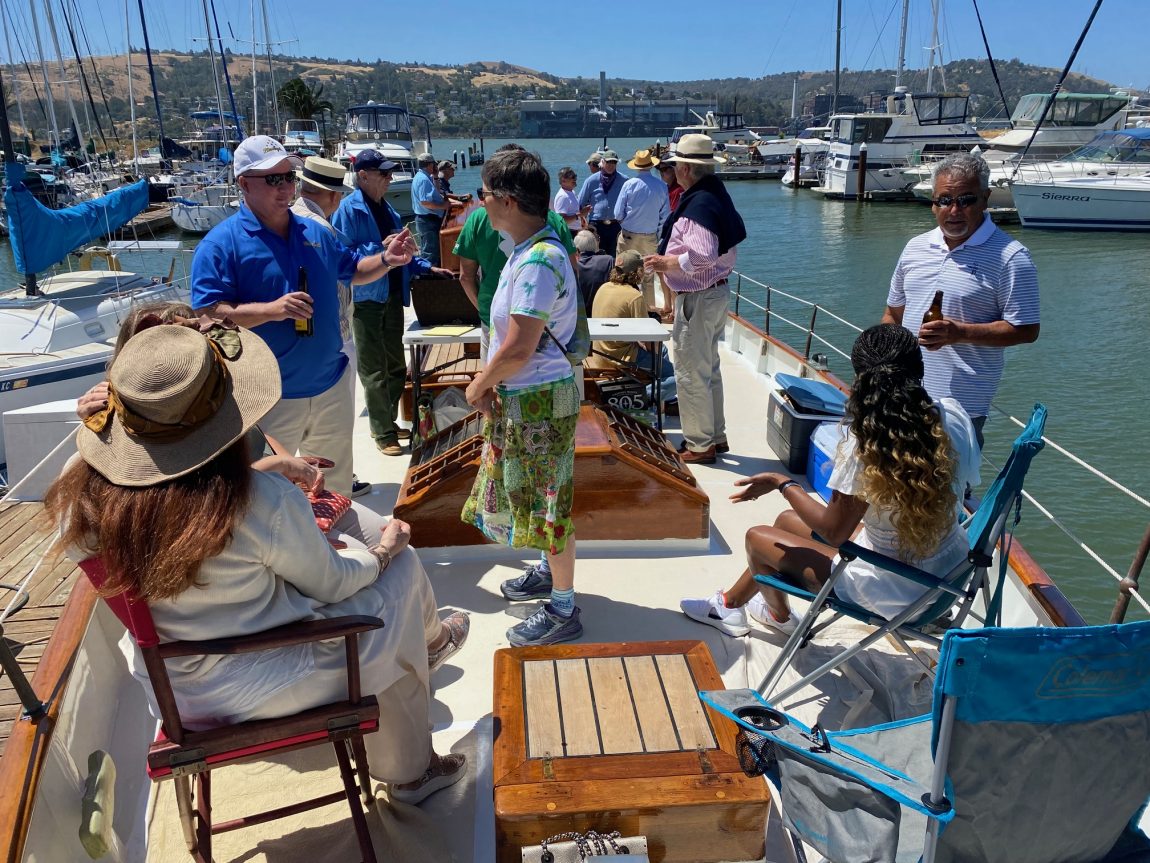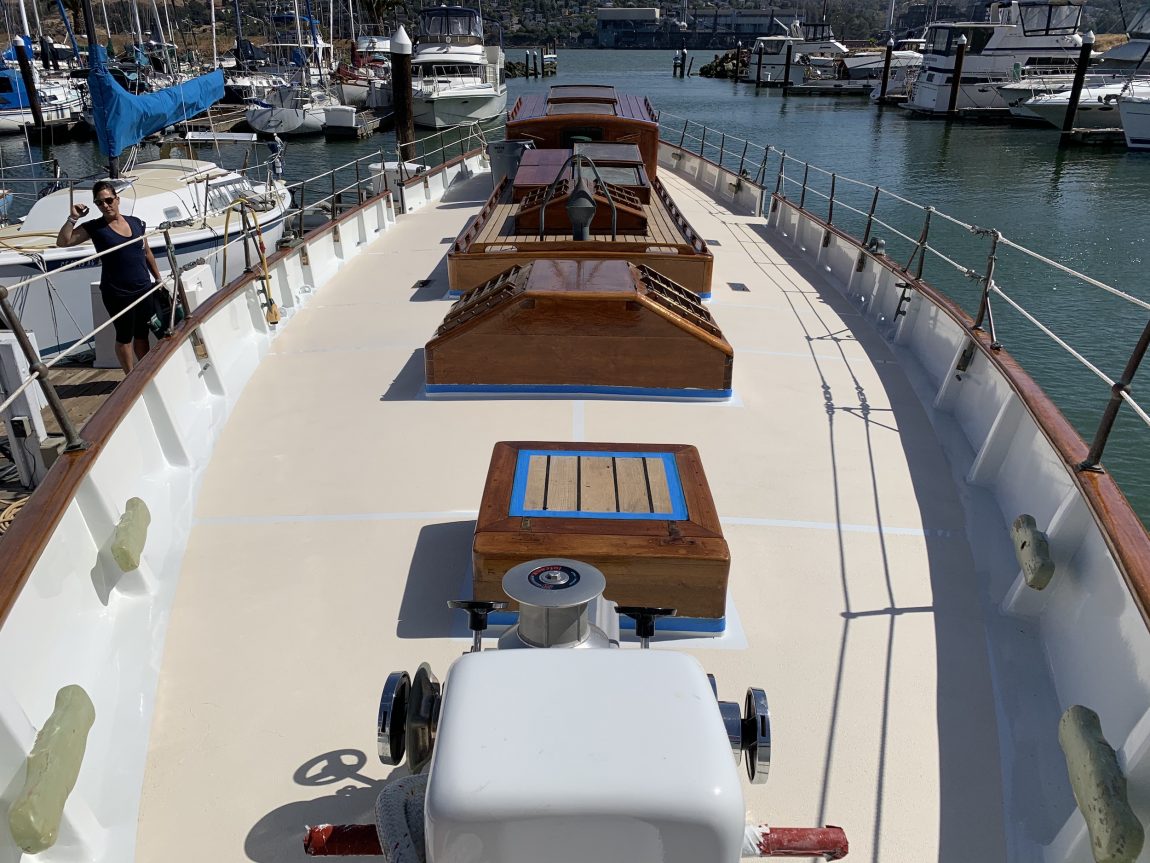 In the meantime, WBFV has accepted the donation of Sunda, a 1941 Ben Seaborn-designed 35-ft sloop. "She's a lovely boat, well cared for by her owners Bob and Colleen Rogers over the last 30 years, and winner in her class in the Master Mariners," Moran said. "We're delighted and honored that WBFV will be her next caretakers."

WBFV is a 501(c)(3) public foundation, which its founder says has a "very robust vessel donation program and is always welcoming inquiries."
Moran's passion and commitment to the organization and the veterans it serves is best described by his very simple approach to life. "The best thing that I've found for vets — for myself first, and for others — is that when you have problems in life, just add water.
"Add salt water, if you can, and add salt water on a wooden boat. Those problems diminish; they take the right proportions. And if you can do that in a community with other vets, then you're very fortunate."
If you're thinking about donating a vessel, you can find more information at https://www.vetsboats.org/vessel-donation-program.html. And if you're interested in learning more or getting involved with WBFV, go to www.vetsboats.org.
Receive emails when 'Lectronic Latitude is updated.
SUBSCRIBE