Women's Sailing Seminar Goes Virtual
Sharing Her Power: Linda Newland Continues Her Mentorship
When it comes to teaching sailing and seamanship, Linda Newland doesn't shy away from delivering the "cockroaches and all" version of what it takes to be an accomplished skipper.
As the holder of the 'Fastest Woman Single-handed Transpac (San Francisco to Japan)' record and skipper of an all-female 1997 Transpac team, Linda has decades of experience, including some of the toughest racing that one could dream of — as well as some lighter moments. In September, she taught and entertained more than 60 women during a storytelling session in the lead-up to the 28th Annual IYC Northern California Annual Women's Sailing Seminar, delivered via Zoom. And while there were serious lessons around California weather patterns and heavy-weather sailing, there were some laughs to be had around how two young women entertained themselves during a 17-day, doublehanded delivery of an Olson 30 from Honolulu to San Francisco.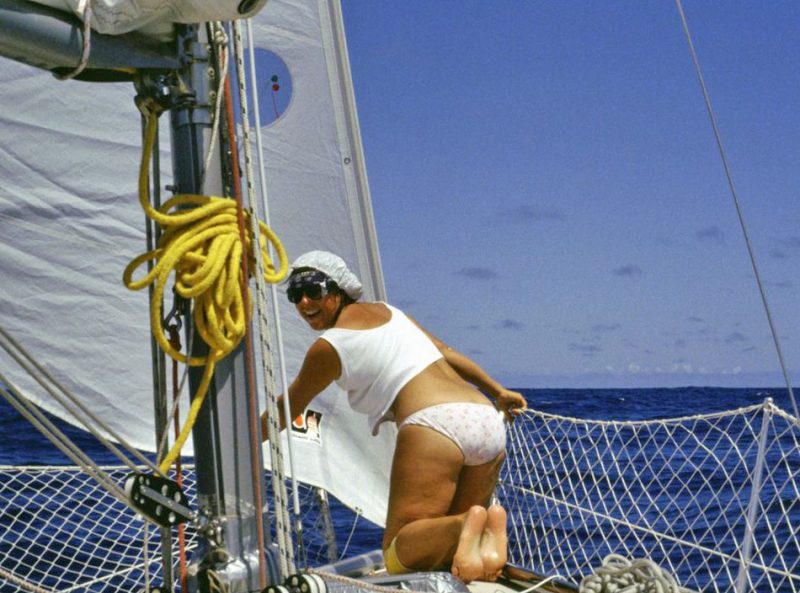 Linda has a practical side — as seen in the photo above. Never mind expensive racing gear — Linda's choice of offshore clothing for the first few days of sailing from Hawaii was… minimal, at best. "So here I am on the foredeck getting ready to change a headsail. I've put the shower cap on to keep my hair dry, so it wouldn't get full of salt. And it was easier not to wear very many clothes because I was just going to get wet. And it was too hot to wear foul weather gear."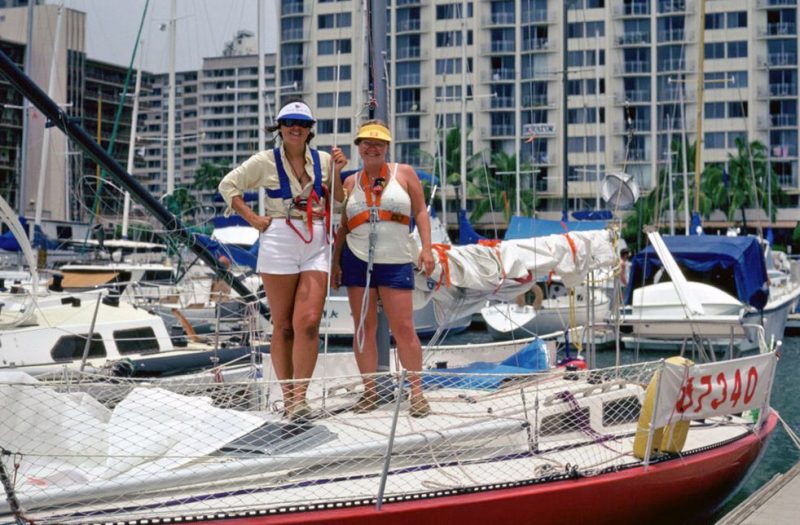 So, you would think that not much would rattle a tough, practical woman like Linda. But no. "The one thing I can't tolerate is cockroaches," she said, talking about one hitchhiker that flew on board in Honolulu. "Karin Selbach [Linda's co-skipper] had a great sense of humor. This was her idea: Let's give him a Viking funeral. So Flemish. And with a little yellow lid that came off of a — I think it was a dried mustard can — we gave him a Viking funeral with a match and no more Mr. Cockroach."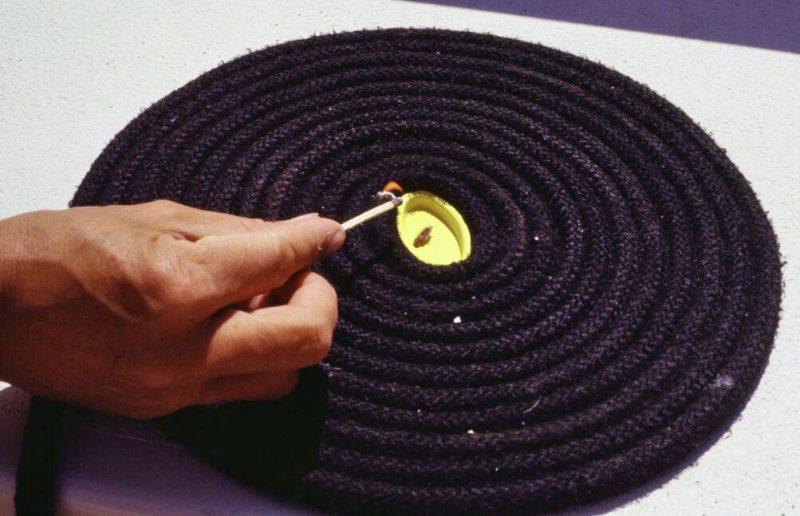 Thankfully, crewmates since then have not only survived Pacific crossings, but arrived with more positive experiences!
To experience Linda's inspiring and, yes, very funny story in full visit the Island Yacht Club website.
Learn from Linda at the Women's Sailing Seminar on November 13-15
Linda Newland will be joining us once more to "Capture the Power!" at Island Yacht Club's 28th Annual Northern California Women's Sailing Seminar. Linda and other teachers at WSS have joined forces to promote women's sailing and education, and to provide a sense of community in the midst of social distancing.
Women's Sailing Seminar weekend (November 13-15, 2020) will feature virtual classes and other interactive events, delivered via Zoom and tailored to suit every level of sailing experience.
The seminar is an all-volunteer effort — for women, by women — taught by expert instructors, including: Captain Mary Swift-Swan of Afterguard Sailing Academy, Captain Tanja Koster of teach2sail and Nathalie Criou, renowned Race to Alaska skipper. The keynote speaker on Sunday morning will be Behan Gifford, a sailing celebrity, coach and author.
The seminar will kick off on Friday evening with a panel of 'Racer Chicks'. Saturday's topics will include Sailing Terminology, Essential Knots and Line Handling, Seamanship and Racing Skills. Sunday offers panels on Dressing for Success, From Crew to Captain and International Liveaboards in Changing Times.
In addition, WSS weekend will feature yoga, watercolor painting and a silent auction for items including on-the-water sailing instruction and experiences. Tickets are now on sale for $80. The price will increase to $100 after November 1. For more information and to register, visit womenssailingseminar.com.
Receive emails when 'Lectronic Latitude is updated.
SUBSCRIBE