'Women on the Water/Women at the Helm' Regatta Announcement
Since the 1970s the Women's Sailing Association of Santa Monica Bay has hosted an annual regatta, Women on the Water/Woman at the Helm (WOW/WAH), designed to promote, encourage and empower women to sail, race, and take the helm. This year the regatta will take place August 6 and 7 on Santa Monica Bay, Southern California.
The weekend has been described as "the most joyful and inspiring regatta of the year — two days of thrilling, competitive sailing, with female skippers and crews taking their fine vessels through a variety of courses to the finish line."
Sailboats registered in the WOW Division must have an all-female crew, and sailboats registered in the WAH Division may have a co-ed crew, but must have a woman at the helm for the duration of every race.
The event began as a Women on the Water series that started in the early 1970s with the 26-mile-long "Ladies Got Guts" race from Marina del Rey to the Isthmus of Catalina.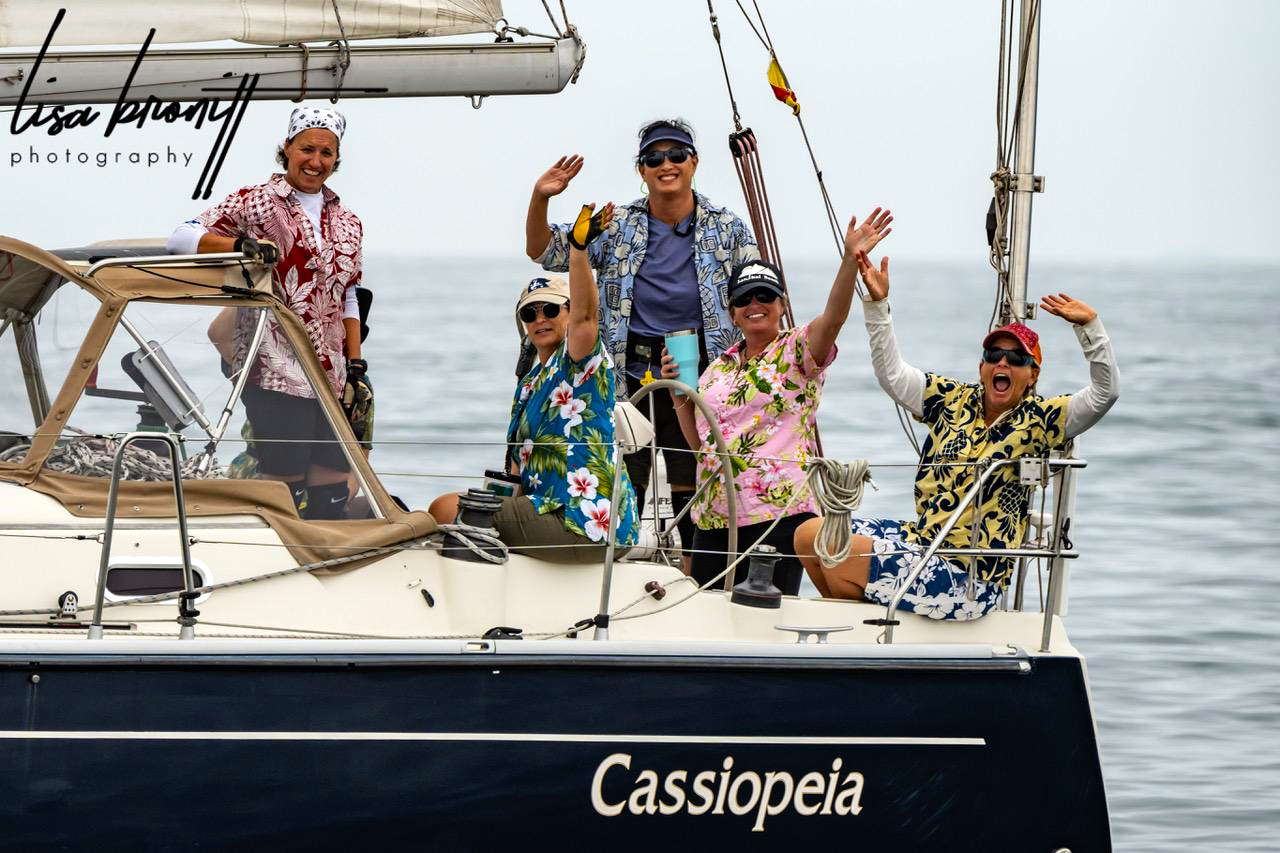 Inclusivity is a primary component of WOW/WAH and WSASMB, and everyone is welcome — including men, many of whom support and assist the event by offering their boats for use in the regatta, sponsoring, training, coordinating, working on the race committee, and helping in many other areas.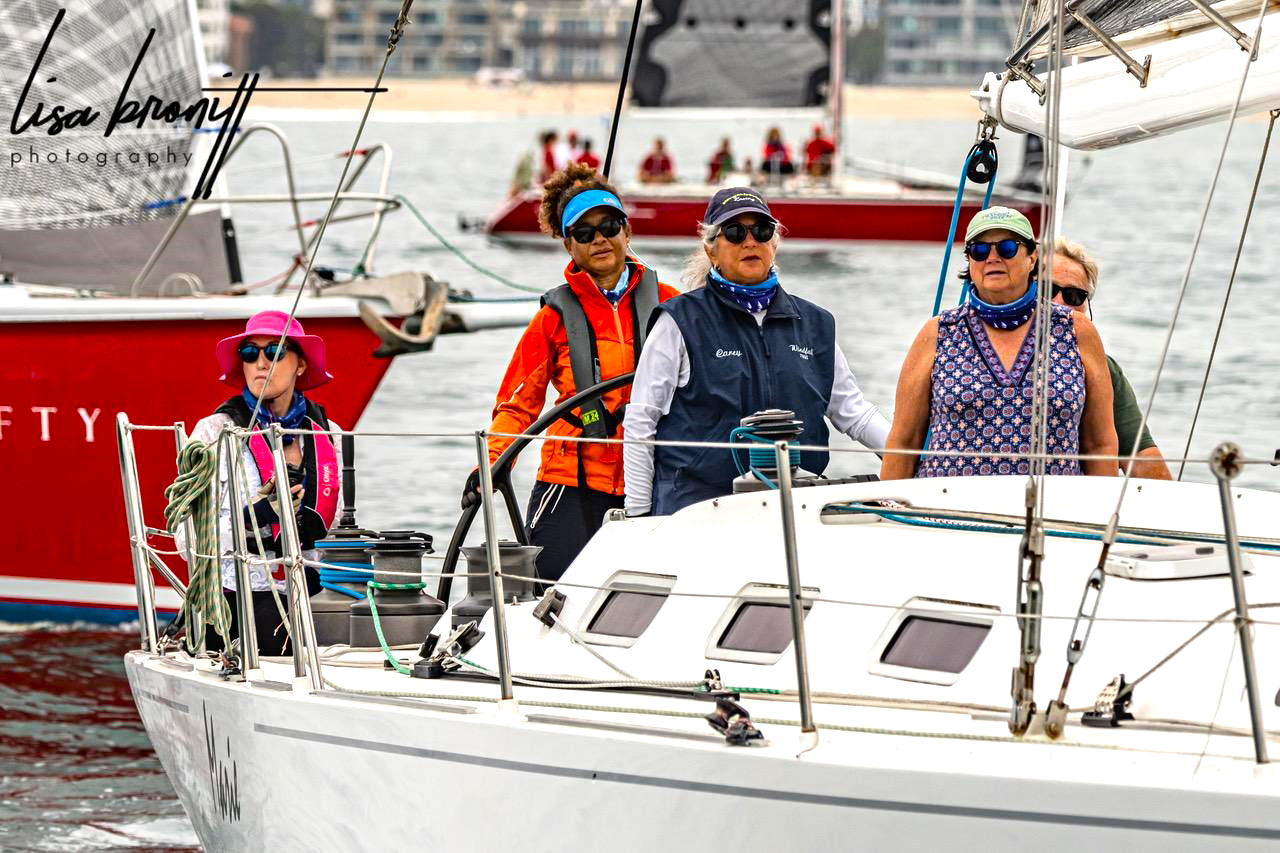 Jana Davis is an experienced sailor and racer, and has been participating in WOW/WAH for over a decade. She has also acted as WSASMB WOW/WAH chairperson and shares her thoughts about the event. "If you want to feel empowered and energized to take on more challenges in your sailing life, participate in this regatta. The WOW/WAH has been an essential part of my personal growth as a sailor. I have found valuable mentors and advocates because I was part of this regatta. We are all competitive when the starting sequence begins out there, but then we come back to the clubs and lift each other up. Help each other get better. It becomes a collaboration and it is awesome … through the years this spirit of camaraderie and collaboration has grown. And that to me is what WOW/WAH is all about."
Whether you have a boat or not, you can join WOW/WAH 2022 by becoming a member of WSASMB and registering for WOW/WAH, or by joining and signing up for a crew position. "All levels and types of sailors are welcome."
Receive emails when 'Lectronic Latitude is updated.
SUBSCRIBE