You don't have to own a boat to be a sailor, but you do have be a sailor to fully capture the essence of sailing in art. John David Taylor doesn't own a boat but he is a sailor, and a "self-taught" maritime artist.
John sent us his rendition of the Jules Verne Trophy record holder, the French VPLP-designed Ultim trimaran IDEC SPORT, rounding Cape Horn on its pursuit of the record for the fastest circumnavigation.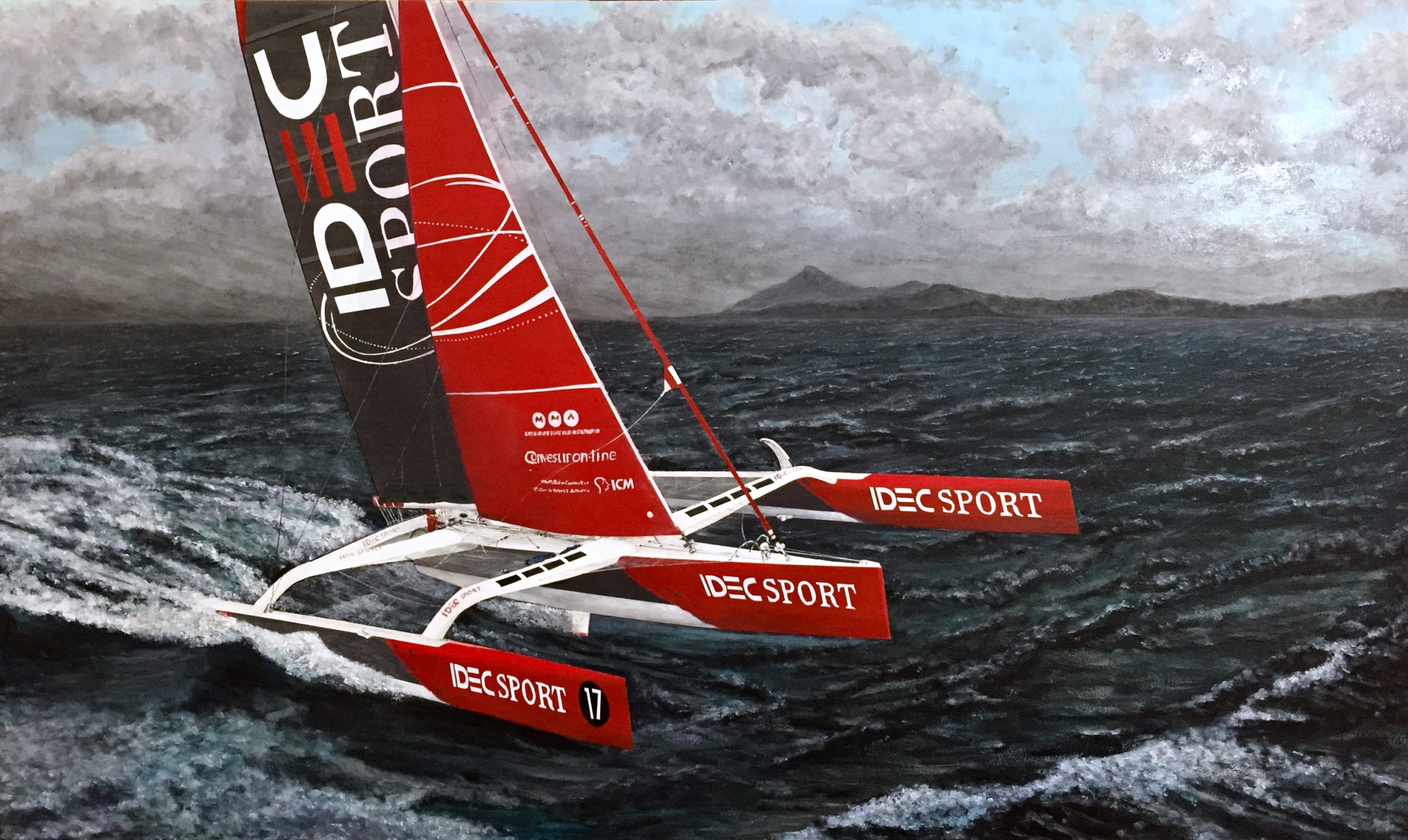 Although John doesn't own a boat, he says he can build or fix almost anything related to the maritime world. "I know enough about boats not to be an owner … it's best to know people who own boats!"
John's lifelong connection with boats, sailing, and the ocean began with his first equator crossing at the age of 2, followed by his discovery of half-model fishing schooners in his grandfather's basement in Nova Scotia.
He's also a surfer and board builder, has worked as a sailing instructor and rigger, has participated in yacht races and deliveries, has worked as a welder in shipyards building aircraft carriers and destroyers, and has worked for naval architecture firms. Plus he's a yacht and rig designer (member of a rig design team for 12-meters).
Did we mention John also spent 40 years working in rehabilitation medicine? (Where does he find the time to paint?)
Regardless of where he finds the time, John continues to paint and enjoy sailboats. Below is his first painting.

As of November 15, the French foiling Ultim Edmond de Rothschild and the Gitana Team were on standby to set sail within 72 hours on their attempt to break Francis Joyon's 2017 record.
Receive emails when 'Lectronic Latitude is updated.
SUBSCRIBE