We'll See You at the AC World Series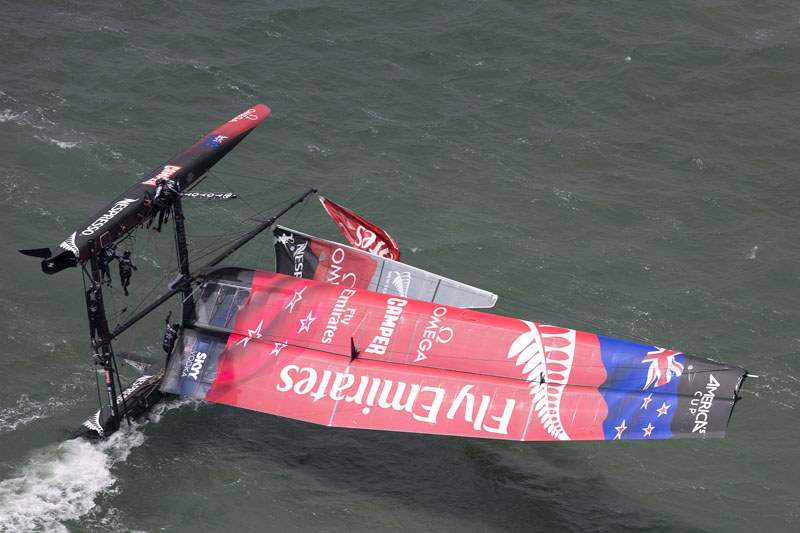 If you're ever going to play hookey from work or school in order to follow your passion for sailing, this is the week to do it — assuming, of course, that you're here in the San Francisco Bay Area. Light winds this morning are expected to kick up into the 20- to 25-knot range by the time the America's Cup World Series match racing qualifier schedule begins at 2:05 p.m. today off the Cityfront (through 3:30 p.m.).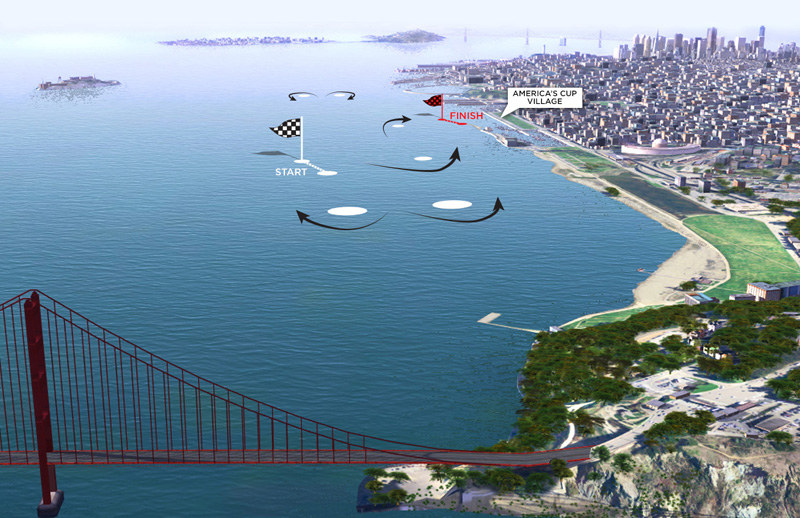 Where's the best place to watch the action? There are many options, including viewing from your own boat outside the perimeter of the racing box; booking a spot on a day charter boat; and watching from the inshore side of the course, anywhere from Crissy Field to the Aquatic Park breakwater/pier. (We're told bleacher tickets are still available for today and tomorrow, but not after.) The heart of spectator excitement will be in the ACWS Village, at the east end of the Marina Green, where you can take in the blow-by-blow action on a huge video screen and hear live commentary (also available on VHF 20). If you love those superimposed first down lines on football broadcasts, you'll be thrilled to see the cutting-edge graphical enhancements developed for the AC by the Bay Area's Stan Honey and others. See Friday's report for complete TV and streaming Internet video notes.
Yesterday Latitude staffers were both out on the water — where we witnessed Emirates Team New Zealand and China Team boats capsize — and in the village, where we and the rest of the crowd were introduced to all eleven skippers.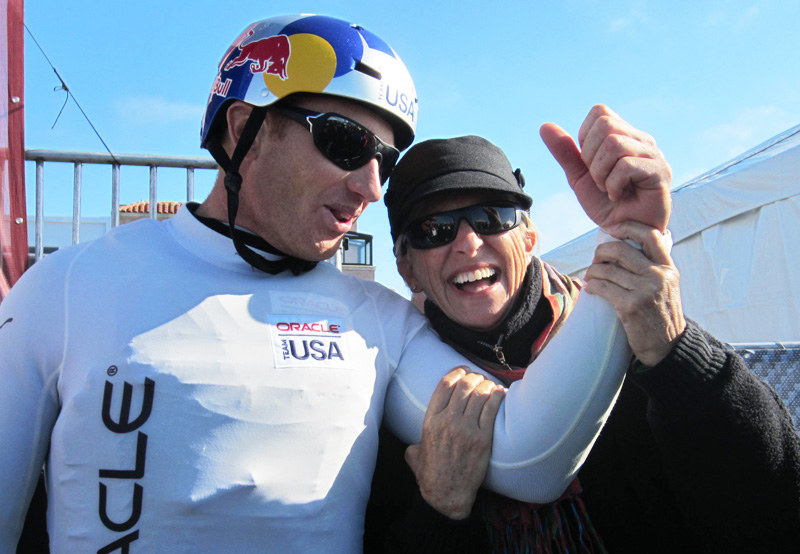 AC organizers have gone to great lengths to make these contests accessible and exciting for the general (non-sailing) public, as well as to hardcore sailing addicts — with the ultimate goal of making next summer's America's Cup events ready for prime time, in terms of broad-based audience enthusiasm. And as we've noted before, San Francisco is being touted by organizers as the most audience-accessible AC venue ever.
The Bay's typical conditions should provide a greater challenge than almost anywhere else, as noted in many skipper comments yesterday morning: "There couldn't be a better place to be sailing than San Francisco Bay," said Phil Robertson of China Team. "The wind is fantastic and the boats are extremely exciting to sail in that much pressure; they're a handful." Ben Ainslie of J.P. Morgan BAR added: "It'll be slightly chaotic on the start line in 20 knots with 11 boats; I'm sure we're going to see an amazing spectacle." "We've never sailed so much in such strong wind," said Max Sirena of Luna Rossa Swordfish. "It's going to be tough because the AC45 is a really powerful boat and with the wing you can't depower it that much."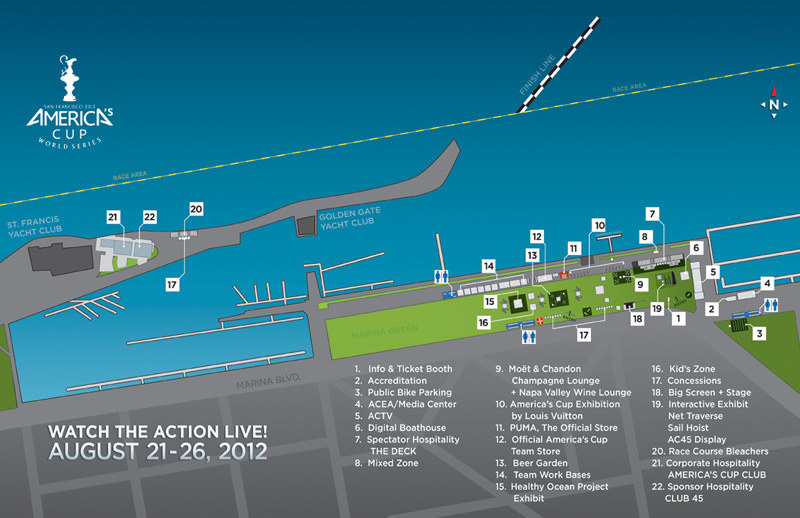 Racing continues Thursday with two pairs of the match racing quarterfinals and the first two fleet races. That's also America's Cup World Series Youth Day, a special effort by PG&E and the local sailing industry organization SailSFBay to promote and expand youth sailing. Free of charge and open to all, its activites run from 10 a.m. to 6 p.m. tomorrow on the Marina Green. From 2:30-3 p.m. there'll be a high school sailing demo with students sailing up to 20 FJs and 420s.
View the racing lineup at ACWS San Francisco Regatta Format and additional event information at the ACWS San Francisco event page.
Receive emails when 'Lectronic Latitude is updated.
SUBSCRIBE