Webb Chiles, and What Comes Next After Living an Epic Life
Shortly before his 80th birthday last year, Webb Chiles wrote us to share his then-budding plans for a high-latitude Atlantic voyage aboard his Moore 24 Gannet. Eager for an update, we checked in with Webb a few weeks ago. "I did make plans to sail to Iceland, but decided against it. The problem wasn't getting there, but getting back during this ocean's hurricane season.
"And the motivation: I found it just didn't mean enough for me to do. This has been a problem ever since I completed the sixth circumnavigation."
Chiles did hint about a possible "endeavor" in a few years, if both his body and his will align. After setting numerous sailing records, and living an epic life,* Webb Chiles has also arrived at an unexpected destination: his (so-called) Golden Years.
(*"I am pleased with the title, which affirms that I have led an epic life. I am on the record as stating I wanted to. It is gratifying that at least a few believe that possibly I did.")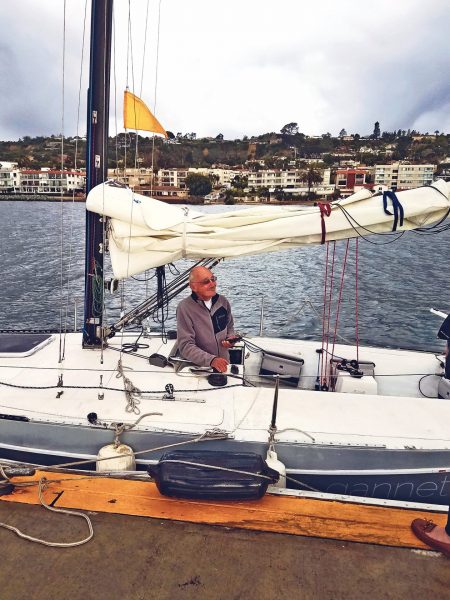 In 2019, Chiles and Gannet returned to San Diego after departing from there, alone for the duration, in 2014, westbound via Hawaii, Samoa, Tonga, New Zealand, Australia, South Africa, St. Helena Island, the Caribbean, Florida and Panama. "For me, it has been not just the completion of that circumnavigation, but as I knew at the time, the completion of the 'being' part of my life."
As he was nearing San Diego three years ago and closing his last loop around the world, Chiles explained in a video that he had divided his life into "longing," which he called a kind of prelude, and "being," which he said began when he departed on his first circumnavigation in November 1974, nine days shy of his 33rd birthday. Chiles has written that what truly matters and ultimately defines a human being's existence occurs within a roughly 40- to 45-year period — for him, it was 33 to 77. On that first circumnavigation, Webb Chiles would become the first American to singlehand around Cape Horn.
"I don't know how many years I've spent out here at sea," Chiles continued in his video essay. "Probably nine or 10 making passages. It's strange to look around and think that this is the last day of that part of my life."
We often talk about the journey, and how it often takes prominence over the destination. But we talk about the destination, too, whether it's a blue lagoon rimmed by a white-sand beach, or whether it's a record, or the number of laps sailed around the world.
What sailors rarely talk about, however, is what comes after the journey and the destination. What does one do once they've realized their goals? How do sailors with tens of thousands of ocean miles under their belts age with grace and purpose?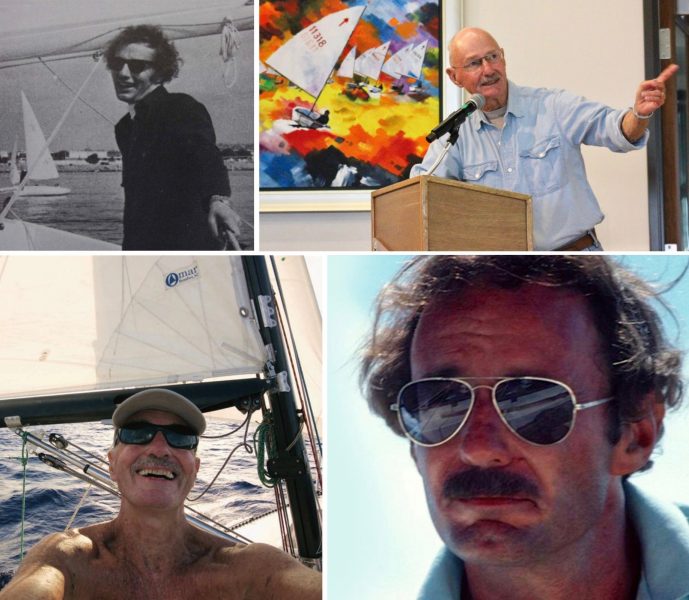 "Since completing my solo circumnavigation, I have considered numerous paths, but none have captured me," wrote Roger Wilson in 2018 in a letter titled Letter to an Artist, addressed to his sister, an artist in Portland, Maine.
The letter could easily have been addressed to Webb Chiles.
"During the circumnavigation, I had a purpose and knew exactly what I was doing, [and] felt so connected to what I was doing," Wilson continued. "The solo circumnavigation was a nicely executed masterpiece, and all of my actions since pale in comparison. I have no idea of what to do next. This is a wall one comes up against.
"You are an artist. You should know."
"What comes after 'being?'" Chiles asked rhetorically, as he sailed the last few miles into San Diego in 2019. "Well, the answer is obvious: Dying. Don't plan on doing that immediately. When I told Carol [Chiles's wife] about the parts of my life, she said, 'I think there will be a lot of being in your dying.' I may make some more passages. I will not circumnavigate again. I'll write. I'll love Carol. We'll see what the next part of my life is."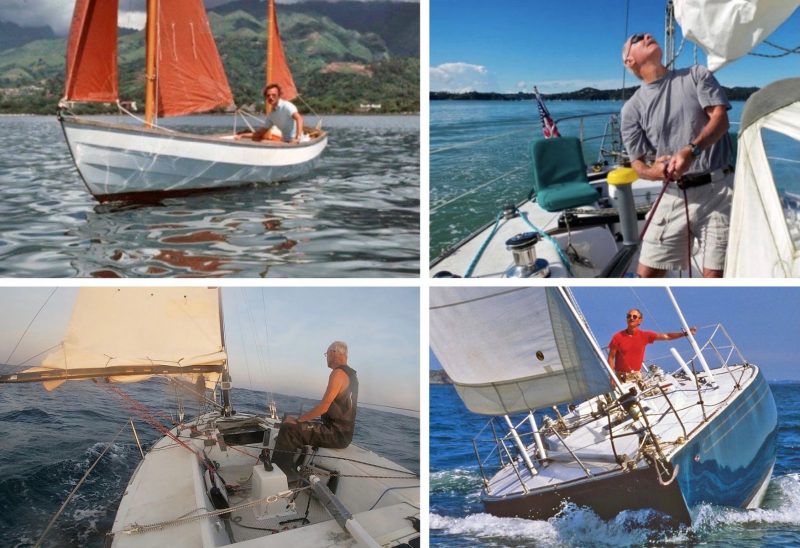 In his online journal In the Present Sea, Chiles has pondered the "what's-next" query with equal parts melancholy and contentment. "I am sitting in our living room, where the speakers are best placed, sipping Plymouth gin and trying to understand what I ought to do.
"I do not know that I will ever again do or write anything of value. Carol has said that she is tired of people asking her what I will do next and so tells them I am retired. Someone once said that my job is being Webb Chiles and so the only retirement for me is death, or even worse, being alive and helpless through mental or physical failure." (In an email, Chiles told us that one of the pieces of the puzzle is that "I am still unusually healthy at 80. If I weren't, the question of what I ought to do would be a self-solving problem.")
"For almost all of my life, I had goals. I knew what I needed to do, despite physical hardship, loss of love, and possible loss of life. Yet somehow I am still alive and I no longer do. I do know that though I am among the oldest one percent on the planet, I am still trying to understand what I ought to do."
Chiles has also been subdued by that most ruthless of adversaries to epic plans and adventure:** comfort. He has written about the pleasures of living in Hilton Head (despite its exceptional heat in the summer), enjoying good single-malt scotch, and the pleasures of a life not at sea. "I like this condo more than any other place I have lived. I live in beauty and serenity, and Gannet is 500 feet away."
(**"I must comment on the word 'adventure,'" Chiles wrote us, after seeing a draft of this story in an email exchange. "I have often been called an adventurer, but have never myself claimed to be. One of my lines is: Amateurs seek adventure; professionals seek to avoid them. I have always sought to avoid them. They happen anyway — but planning and preparation keep them to a minimum.")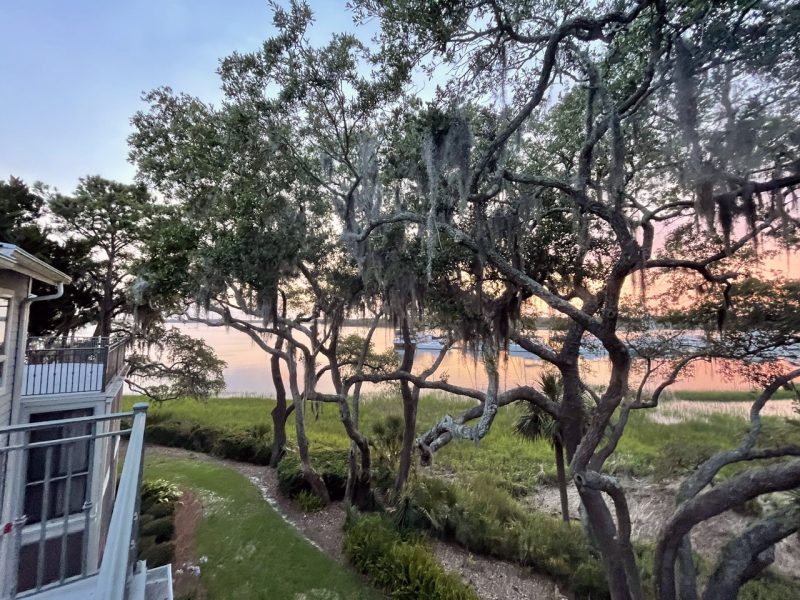 "I accept that I may, like many old men, be delusional in not accepting that my life is over," Chiles wrote in another post. But I did make the voyages. I did write the words. I did love the women."
In yet another post, Chiles wrote, "I am a freak of nature. The brain of a scientist in the body of an athlete with the soul of a poet. I note the arrogance of that, but hell, I have lived it. I say that with limited pride because I know I am flawed and a creature of chance, except I take some probably unwarranted satisfaction in having gone the distance with the gifts I was given.
"Now, I have some bad news. No matter how much you continue to use your body, time and gravity will prevail."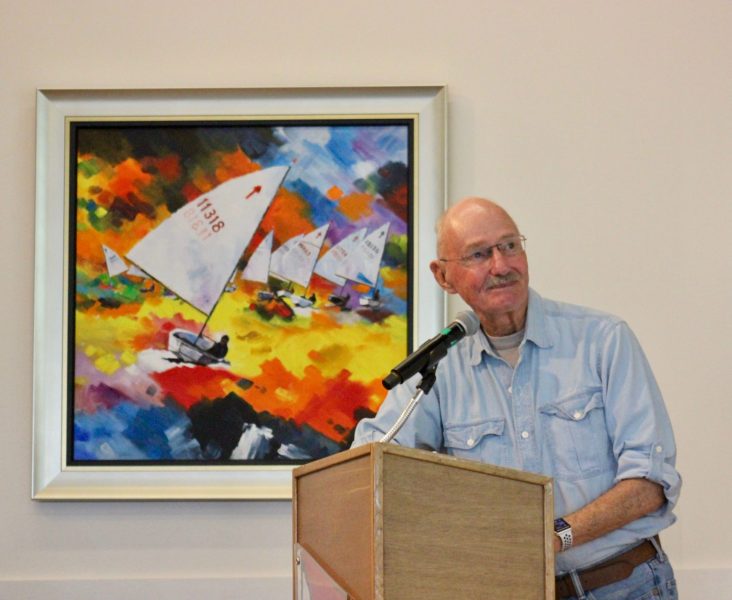 Webb Chiles added this when we exchanged emails a few weeks ago:
"Earlier this year I solved the problem of what comes next by making a five-year plan. This is my third. The first two were leading up to my first circumnavigation and the five years early in our marriage when Carol and I lived onboard The Hawke of Tuonela in Boston Harbor, preparing to go sailing, which we did in 2001, continuing what was my fourth circumnavigation. This one differs in that the first two were about saving enough money to go. This is less a plan than a decision that, if I am still alive and in good health when I am 85, I will endeavor to perform a certain activity. I don't mean to be cryptic, but I am not going to say what that is. I don't like those who talk about what they might do. Better to talk about what you have done. I have told Carol my plan and no one else. And I accept that it may be an illusion. I may still have my health, but lack the will — 2026 will tell."
You can read about Webb Chiles' sixth circumnavigation, and his life spent circling the globe, on our website. Click here for Part 1, and here for Part 2.
Receive emails when 'Lectronic Latitude is updated.
SUBSCRIBE