We Now Take a Break from Sailing to Watch Birds Eat
For the last two years, I've been using www.sfbayospreys.org as a wind camera to check conditions at Point Isabel. Next to the Red Oak Victory museum ship at the Port of Richmond, the top of a crane is home to a growing family of ospreys.
I remember seeing, but not being terribly impressed by, eggs in the nest a few weeks ago, failing to realize (I guess) that chicks were on the way.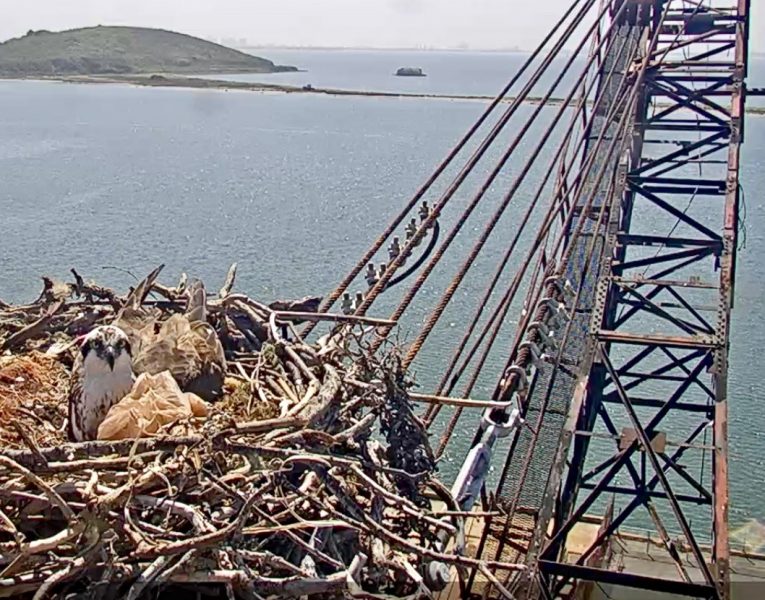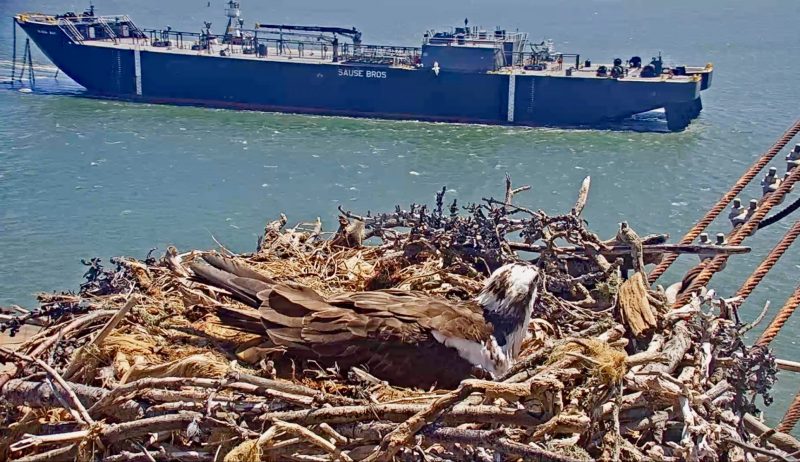 Sure enough, a few weeks later, three chicks were in the nest, and they were hungry.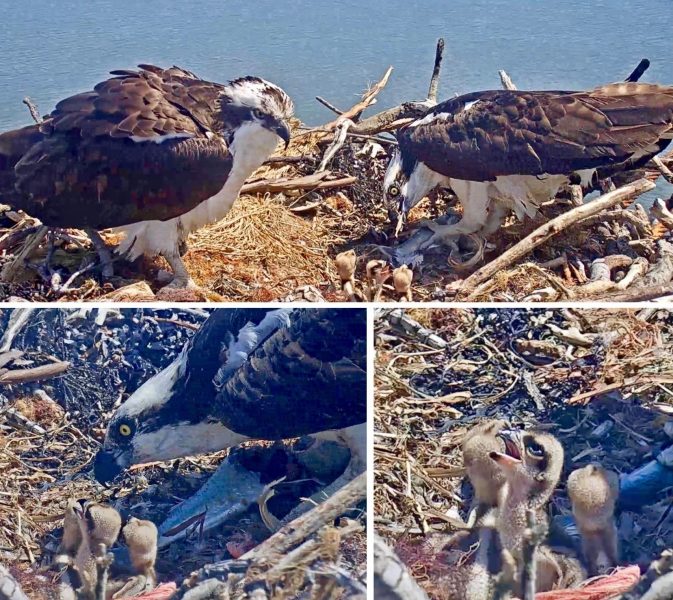 I couldn't believe that, in checking the wind, I had caught such an intimate moment between mother and chicks. Suddenly, the osprey cam was like watching the C-SPAN version of a BBC documentary.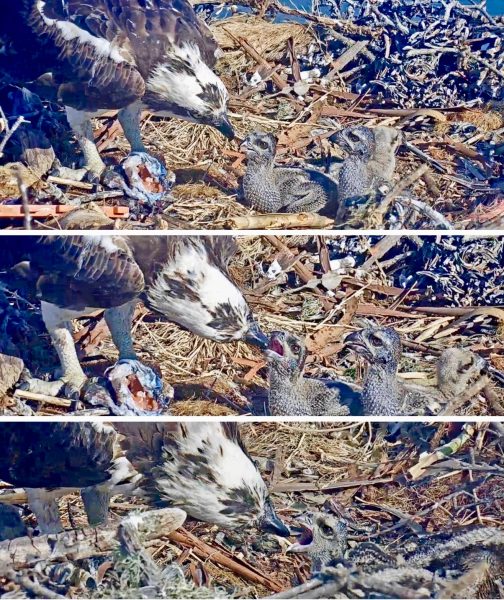 A few days after the feast pictured above, I told a friend what I'd witnessed. He asked to see the cam, and we tuned in exactly as one of the parent ospreys had half a fish in its talons, and began the slow, patient process of mouth-to-mouth feeding the chicks. My friend and I shrieked like ten-year-olds at a zoo's baby panda exhibit. I've since witnessed several other feedings, and have watched the chicks grow. Moments that one expects to see on the cover of a National Geographic are suddenly on tap. Apparently, ospreys eat all of the time.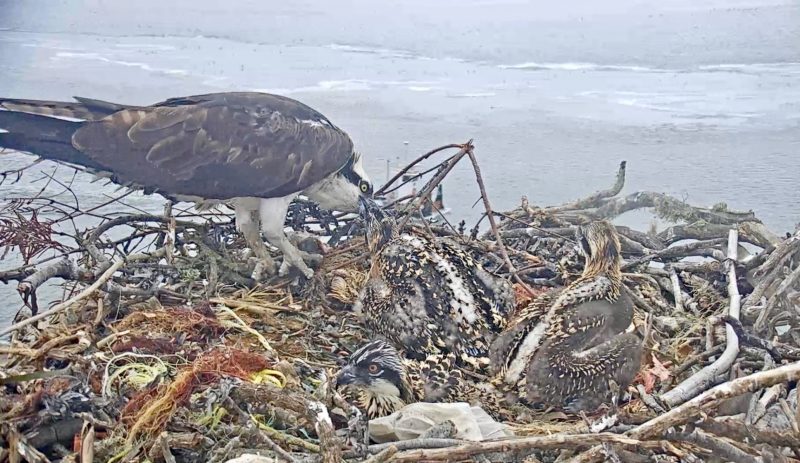 If there's any way you can read this next paragraph in David Attenborough's voice, please do: Female osprey lay three beige- and brown-speckled eggs between mid-April and late May, and incubation lasts for 38 to 42 days. The eggs do not hatch at the same time, and the first chick may hatch as many as five days before the last, creating a sibling hierarchy. Osprey chicks are full-grown at six weeks and take their first flights from the nest at about 8 to 10 weeks of age, when their mortality rate will be high.
Receive emails when 'Lectronic Latitude is updated.
SUBSCRIBE