Several California sailors have made the shortlist for US Sailing's 2019 Rolex Yachtsman and Yachtswoman of the Year, and fan voting is now open.
David and Peter Askew, Mike Martin and Adam Lowry, Willem Van Waay, Nicole Breault, Daniela Moroz, and Berta Puig and Bella Casaretto are the finalists.
"The annual determination of this year's awards represents a wide range of accomplished sailors at different stages of their respective careers and from various disciplines in the sport," reads the announcement from US Sailing. "All of these finalists represent their own unique pathway to the top of the sport and have each mastered their craft with a dedicated focus on precision and performance on the grandest stage." US Sailing will announce the winners live on February 6 in San Diego aboard the USS Midway Museum as part of the Sailing Leadership Forum.
Mike Martin and Adam Lowry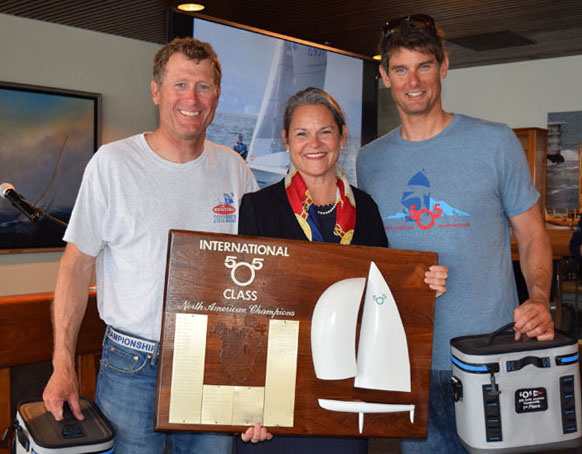 Mike Martin and Adam Lowry, both from Mill Valley, had another triumphant season on the 5O5 circuit. They won the 5O5 World Championships in Fremantle, Australia. The win for Martin marked his fourth 5O5 World Championship. It was Lowry's second. "Adam and I won every event that we sailed together," said Martin. "Mike and I really made strides in our weaker conditions," said Lowry. "We've always been fast when the breeze is up, but this year we really turned a corner in light air, choppy, shifty, sloppy stuff. Winning the NAs in Kingston in really challenging conditions was really satisfying."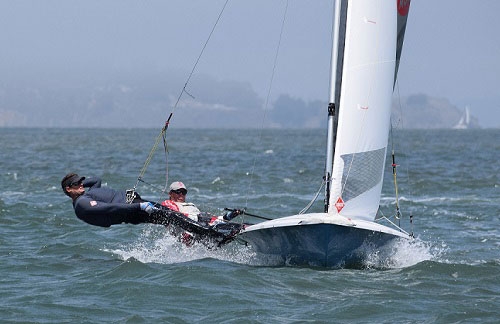 Nicole Breault
Renowned match racer Nicole Breault of San Francisco has always been a well-rounded and versatile sailor. Her skills as a tactician aboard Good Trade were on full display at the 2019 J/105 North American Championship, held last September in Marblehead, MA. Breault and crew defeated the fleet of 18 teams.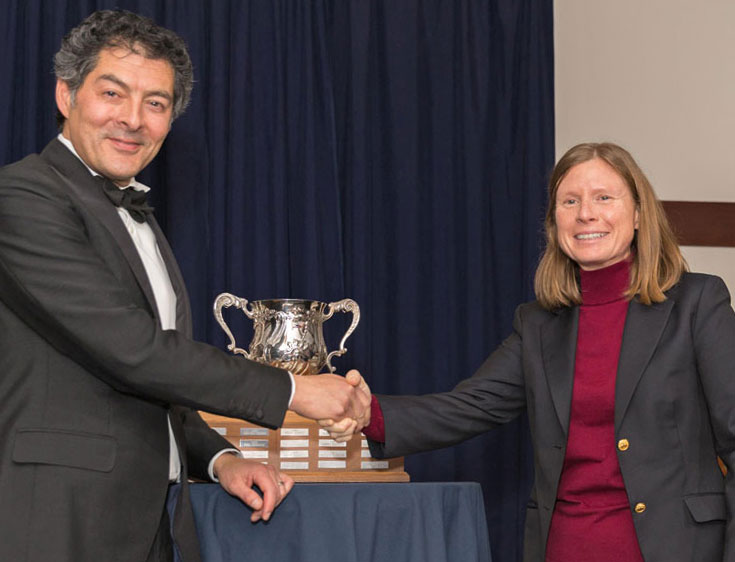 "My experiences in match and fleet racing fuel one another," she said. "Because of my role on the J/105, I get to focus more on racecourse strategy and tactical situations, all while finessing boat speed with input on trim and angles. I need these elements to be second nature when I am match racing. In turn, match racing gives me a strong understanding of rules and tactics of the game, and I am more effective at anticipating and managing outcomes among boats in fleet racing."
Daniela Moroz
Kiting phenom Daniela Moroz of Lafayette makes the shortlist for the fourth consecutive year. In 2016, she became the youngest to ever win the award, female or male, at the age of 15, when she burst onto the kite foiling scene. In 2019, Moroz once again defended her Formula Kite World Championship with a resounding victory on Lake Garda in Italy, her fourth consecutive World Championship against a growing and increasingly talented women's fleet of 30 competitors.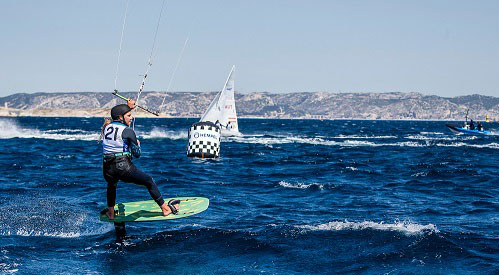 "I've won pretty much every title I can get this year," she said, "which was my goal for the year. I'm really happy with that, and it feels awesome. It's been a really good year, probably the best of my career so far. I am most proud of my gold medal win for the US at the 2019 World Beach Games. The extremely marginal conditions and different racing format made it very challenging to consistently win."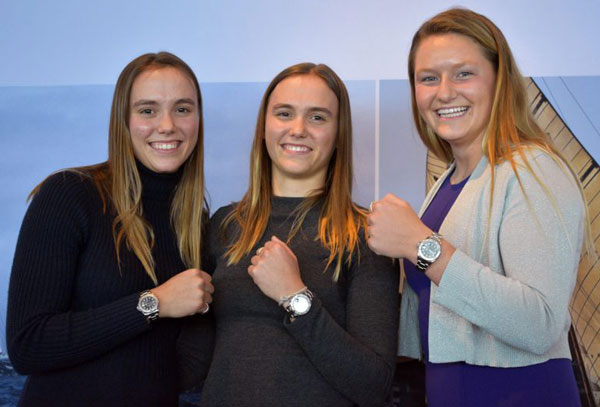 Willem Van Waay
Willem Van Waay of Coronado proved his wide array of skill sets again in 2019 for several teams across many events and various classes. The tactician's year was highlighted by a win at the J/24 World Championship in Miami with skipper Keith Whittemore aboard Furio. Van Waay and crew outlasted the fleet of 79 to claim the first-place prize by 16 points through 10 races.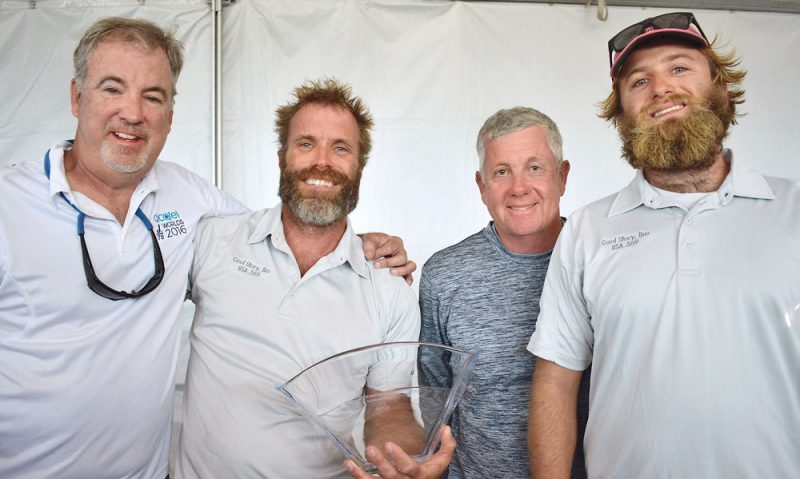 "In half of the regattas, I'm the trimmer as well as the tactician," commented Van Waay. "In the other half, I'm listed as a trimmer, but always played a role in tactics as well. I'm often the one with eyes outside the boat making big picture tactical calls. I've been racing close to 200 days per year, on all sorts of different boats, for as long as I can remember."
David and Peter Askew
David and Peter Askew's team on the R/P 74 Wizard won the 2019 RORC Caribbean 600 Trophy for best corrected time under IRC. They completed the 600-mile non-stop race in 43 hours, 38 minutes and 44 seconds. Wizard also become the first American boat in 30 years to win the overall title at the Rolex Fastnet Race. David calls Salt Lake City home, while Peter lives in Baltimore, MD.
Berta Puig and Bella Casaretto
Young Floridians Berta Puig and Bella Casaretto grew their game in 2019 by winning their first Youth Sailing World Championship in the Girls 29er Event at Gdynia, Poland. Puig and Casaretto bested the fleet of 25 and won by 32 points over 13 races.
Receive emails when 'Lectronic Latitude is updated.
SUBSCRIBE