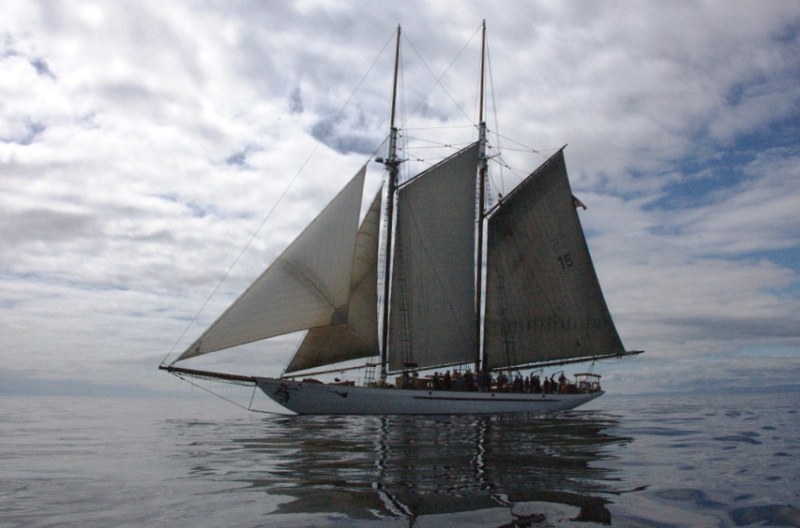 Although she'd only been launched the year before, the 133-ft schooner Adventuress had already sailed from Maine to Alaska when she arrived on San Francisco Bay to work as a Bay pilot boat in 1914. John Borden, the founder of the Yellow Cab Company, had commissioned Bowdoin B. Crowninshield to design — and the Rice Brothers' Yard in East Boothbay, Maine, to build — the gaff-rigged schooner for the specific purpose of sailing to the Arctic to hunt bowhead whales. Sailing Southeast Alaska must not have agreed with the adventurous millionaire as he sold the yacht in Seattle that fall to the San Francisco Bar Pilots' Association — without having bagged a single trophy.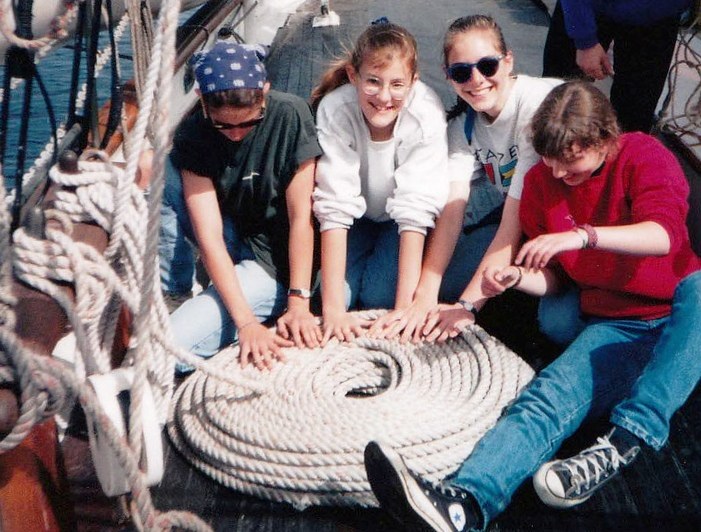 With her rig heavily modified to accommodate Bay winds, Adventuress plied our waters for more than 30 years — transferring pilots to ships waiting to enter the Bay — before being decommissioned and left to rot in 1951. Adventuress passed through a number of hands — including those of Seattle chandlery owner "Doc" Freeman, who reclocated her north — before eventually coming into the possession of Sound Experience, a Puget Sound youth sailing program.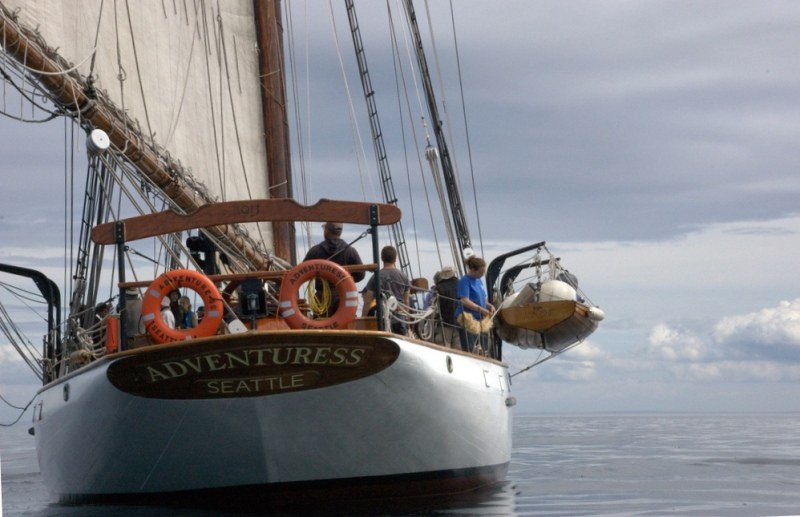 Named a National Historic Landmark in '89, Adventuress is now one of 25 sites selected to participate in the $1 million Partners in Preservation initiative, sponsored by American Express and the National Trust for Historic Preservation. While all 25 are eligible to receive a grant, only the winner of the popular vote is guaranteed one — à la American Idol — and Sound Experience hopes it will be them. Age and rot have taken their toll on Adventuress's transom and the $100,000 top prize will just cover the repairs. We wholly support their effort to keep this historic ship sailing, as well as their mission to educate 3,500-plus kids and adults each year about Puget Sound's ecosystem, and encourage readers to 'Vote for the Boat'. There's only seven days of voting left, so be sure to go back every day to cast your vote. Right now Adventuress has only a small lead — let's make it a commanding one!
Receive emails when 'Lectronic Latitude is updated.
SUBSCRIBE