US Sailing Hires Coaches for Siebel Centers
As we reported in the October issue of Latitude 38, US Sailing designated Treasure Island Sailing Center as one of only three sites kicking off the pilot program for the Siebel Sailing Centers. The Thomas and Stacey Siebel Foundation funded the centers with the intention of increasing diversity and opportunities "in the sport of sailing by providing resources and support to youth sailors at public access sailing centers across the country." Sailors will recognize Tom Siebel as the owner and skipper of a stable of racing yachts. Most visible on the California coast in recent years has been the MOD70 trimaran Orion. Siebel also happens to be a billionaire Silicon Valley entrepreneur.
Yesterday, US Sailing announced the names of the three coaches who will head up the three initial centers. Returning to TISC and serving as Siebel Sailors coach for the San Francisco Bay region is Chris Childers.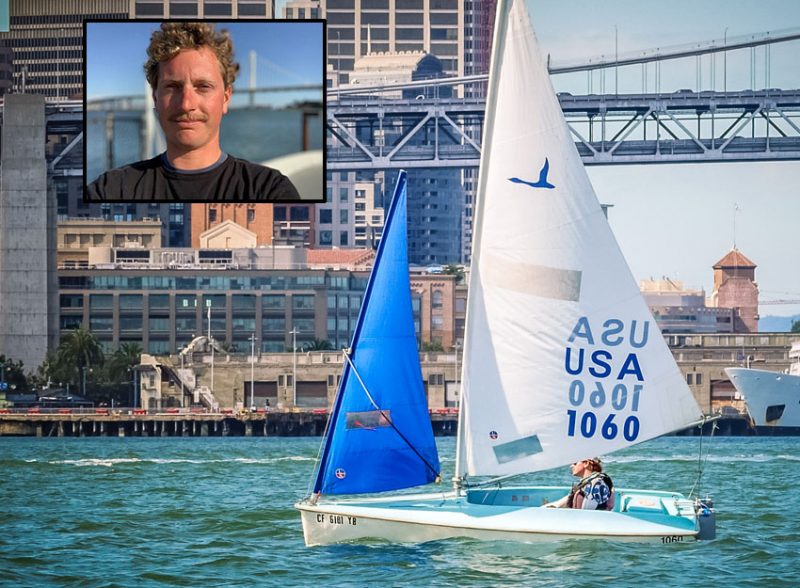 Chris Childers started sailing at age 8 in New Jersey, where he launched his Sunfish from a dock in the backyard. He began teaching at age 16 at a community sailing center in New Jersey. He would go on to become program director. Then he launched a science and sailing summer camp for the community and increased opportunities for urban students with little access to the water through their City Sailors program.
Childers was instrumental in getting Set Sail Learn at Treasure Island Sailing Center off the ground. That program has taken more than 6,000 San Francisco fourth and fifth graders out on the water. He now has more than 17 years of experience at community sailing centers around the country.
An accomplished sailor, Chris placed second in the Sonar at the 2014 US Disabled Sailing Championship as skipper, and fourth at the 2015 Blind Sailing World Championship as a sighted guide. He races regularly on San Francisco Bay with the Bay Area Association of Disabled Sailors and with able-bodied crews.
"The sport and pastime of sailing can be infinitely enhanced by more people, more diversity and more ways of thinking about the challenges we face on the race course, in the middle of the ocean, or cruising with friends," said Childers. "Sailing is for everyone, but we need everyone for sailing." You'll be able to read more about Chris in the upcoming November issue of Latitude 38, in the Sightings section.
Janel Zarkowsky of Annapolis will serve as the coach for the Mid-Atlantic Region at DC Sail in Washington. Meredith Dart will serve as coach for the Chicago Region, based out of Columbia Sailing School. Read more about the coaches here.
US Sailing is accepting applications from eligible sailing organizations to become official centers for the Siebel Sailors Program. Applications are due by Tuesday, October 15. Apply here. Eligibility criteria, center guidelines and answers to Frequently Asked Questions can be found at www.siebelsailors.org. They're also looking to hire dynamic individuals to be Siebel coaches. Apply online via the US Sailing careers website.
Receive emails when 'Lectronic Latitude is updated.
SUBSCRIBE