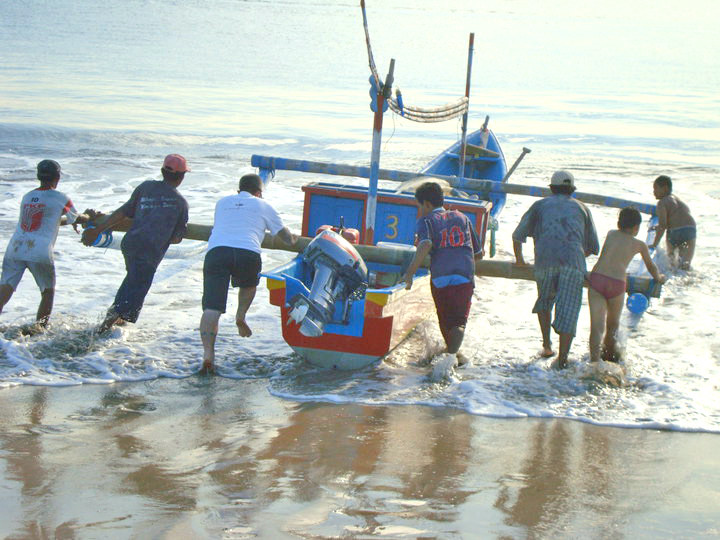 Some people like to fly under the radar. Take our friend 'Capt. Teddius Maximus', for example. An excellent sailor, Cap'n Ted really gets around, and occasionally supplies us with interesting photos and stories, but always with the request to keep his real name private. Is he paranoid, or just paying attention? Considering he's hands-down one of the smartest people we've ever met, we're inclined to believe the latter.
In any event, Cap'n Ted is currently in Indonesia, where he's had the chance to rub elbows with that country's maritime elite. "I was teaching one of the Bugis master ship builders how to perform a proper Latitude wave," he wrote. "By the way, these boats are massive, and they're built right on the beach. Somehow, they get them into really deep water . . . I'm still trying to figure that one out. When asked, they simply say that they 'pull them out'. My lack of Indonesian language skills prevents further description."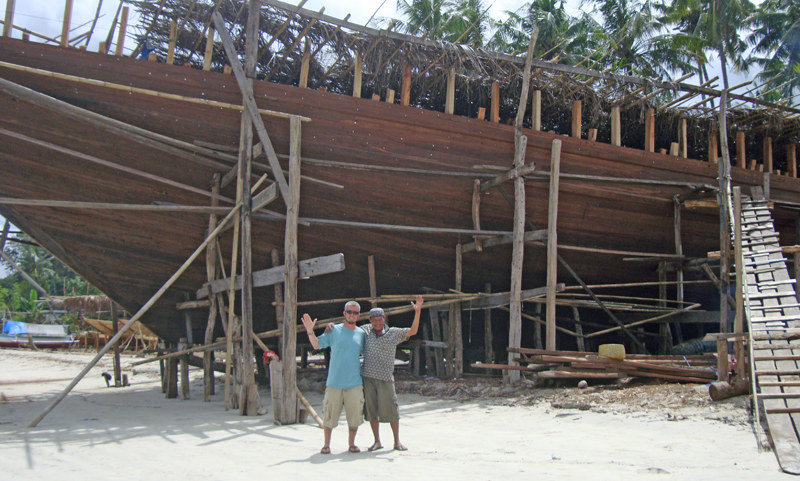 Hopefully he'll get to witness the launch of one of these behemoths, and will share the details in a future 'Lectronic. Anonymously, of course.
Receive emails when 'Lectronic Latitude is updated.
SUBSCRIBE