Sailors are probably accustomed to seeing a boat under tow —  it happens. But if you were sailing on the Bay on Saturday afternoon, you might have seen the curious sight of a sailboat towing a rowboat. And not just your average rowboat, but a bright-orange oceangoing vessel that will be home to adventurer Alex Bellini as he rows through the center of the North Pacific Gyre, which has infamously become a floating garbage patch.
On Saturday evening, Alex embarked on a mission to create greater awareness of the pollution caused by our habitual use and disposal of plastics. "We are very far from the consequences of our actions," Alex said.
By rowing right through the densest part of the garage patch, Alex aims to capture the reality of this horrific region. Though rather than bombarding people with overwhelming facts and figures, he will document his experience with photos and video footage in an effort to bring people closer to the issue and inspire them to take action. "I hope by doing this more, people will be willing to accept that we're in an emergency," he explained.
Despite Alex's impressive rowing résumé — over 21,000 miles solo across two oceans — his biggest challenge would be crossing the 500 to 600 miles to the Gyre's northeastern edge. He was running out of time to complete his two-week journey through the patch before the ocean's seasons turn against him.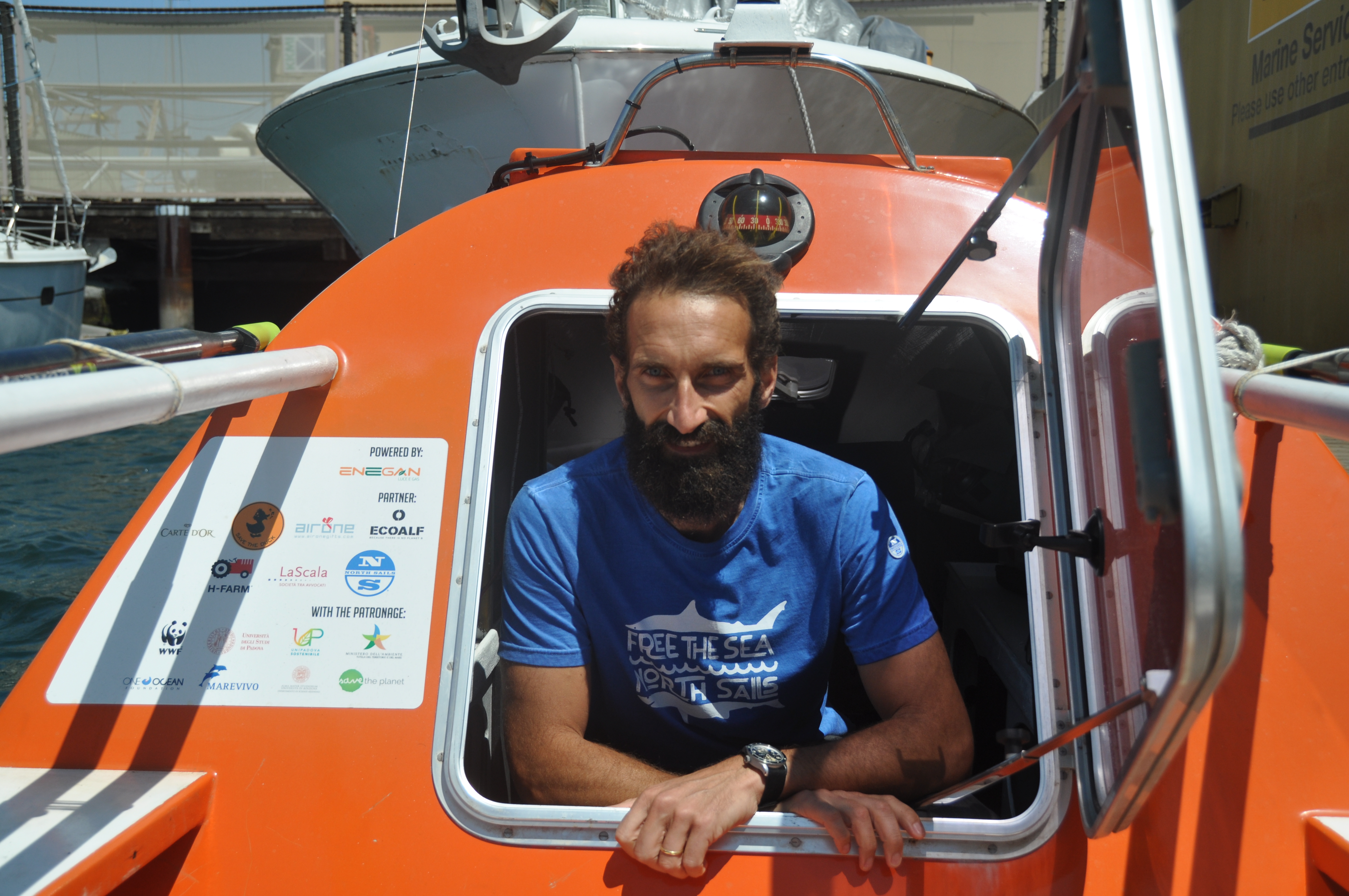 Determined to find his way across the Pacific quickly, Alex contacted Latitude 38 with the news that he was looking for 'a ride' to the garbage patch. Local sailor and professional charter-boat captain Andy Kurtz read the story and offered his services. In a bizarre twist of irony, Andy makes plastic bottle caps. "It's a weird thing," Andy said. "You can't be a sailor and not have some environmentalist in you."
Andy is now towing Alex's Rosa de Atacama (loosely translated: 'A little rose that blossoms in the desert') behind his Columbia 57, Angelique. As an experienced sailor, Andy has thousands of sea miles and numerous towing operations behind him — from his first sailboat encounter as an 8-year-old on Tomales Bay to crossing the Pacific, running charters in Hawaii, and even surviving a stabbing in Mexico.
The tower and the rower had originally intended to leave the Bay Area three days earlier, but the longer-term forecast did not bode well for a 21-ft rowboat bobbing along at the end of a 150- to 300-ft line. "My biggest concern," Andy said, "even in 30 knots, is how is it going to tow." Although Rosa de Atacama is designed to roll, Andy said rolling would cause the load on the towline to be "astronomically much higher" and could cause her to break loose.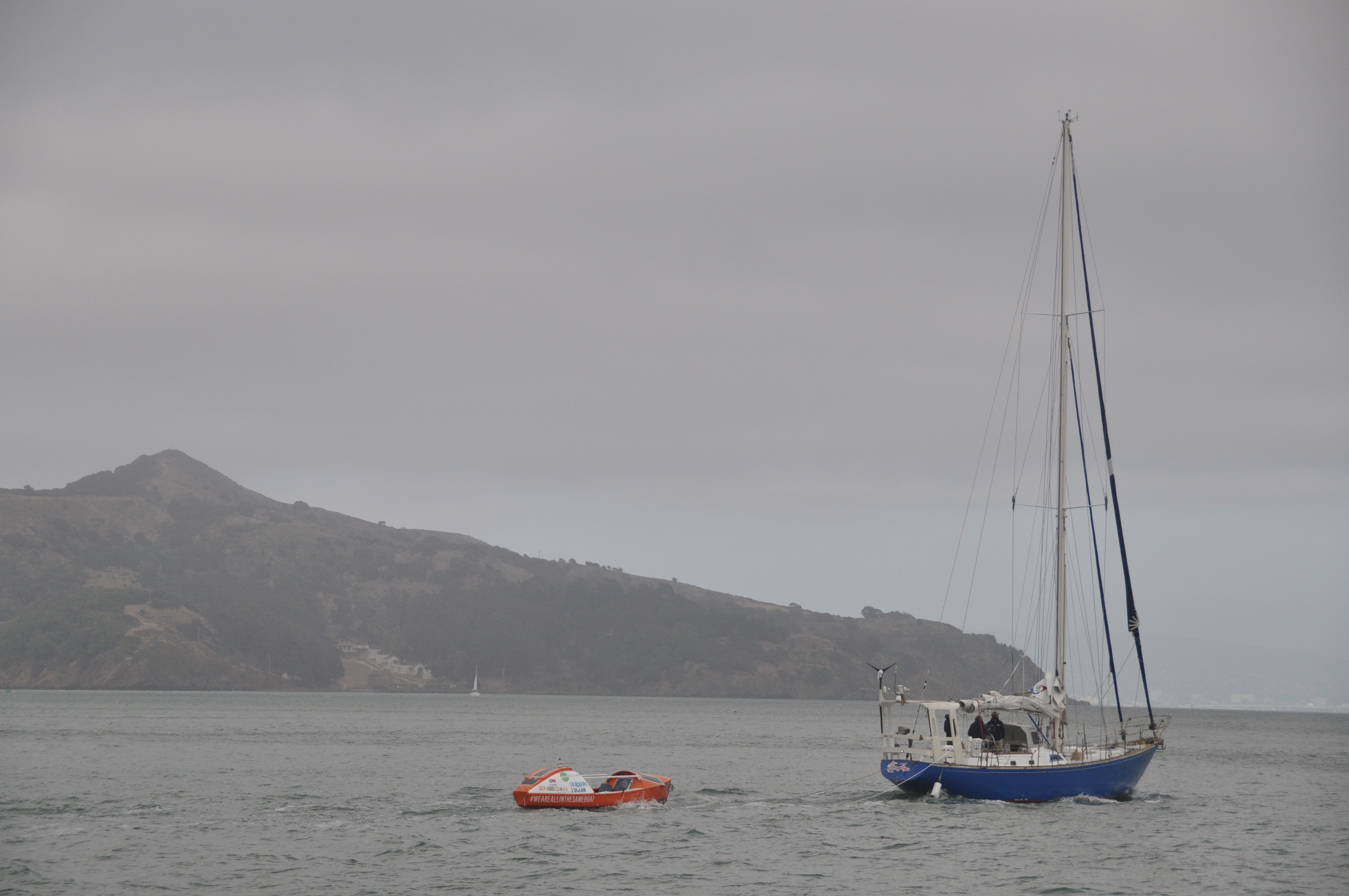 Between the two vessels, Andy and Alex have a range of weather forecasting and communications options, including AIS. "So we'll be able to find it at least," he added.
Despite their opposing plastic perspectives, Andy and Alex appear to have been brought together for a common purpose. "I'm interested in the cause," Andy said, agreeing that plastic is part of a "growing problem" that needs to be addressed. "He's not trying to raise hysteria," he said of Alex, "he wants to dispel the myth."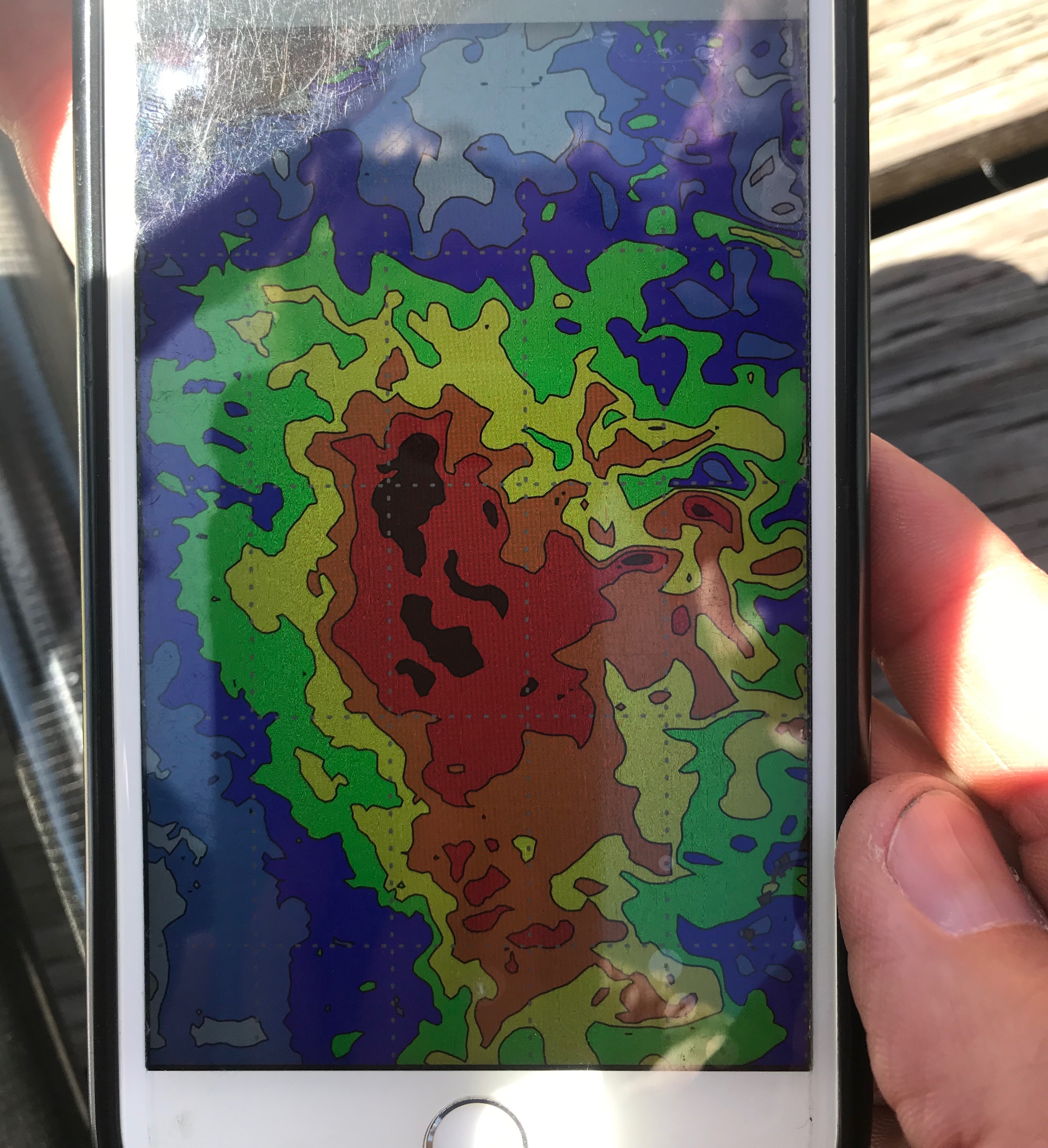 Looking ahead, Andy commented that his sailor's instincts will be challenged when they reach their destination. "It will feel strange to have him get off my boat and then sail away in the middle of nowhere. You can't . . . you don't leave someone in distress."
We sincerely wish Andy and Alex fair winds and a safe return, their individual yet shared missions completed.
You can follow their journey to the Gyre on Alex's Facebook page. Then stay tuned to 'Lectronic Latitude for updates on the Tower and the Rower.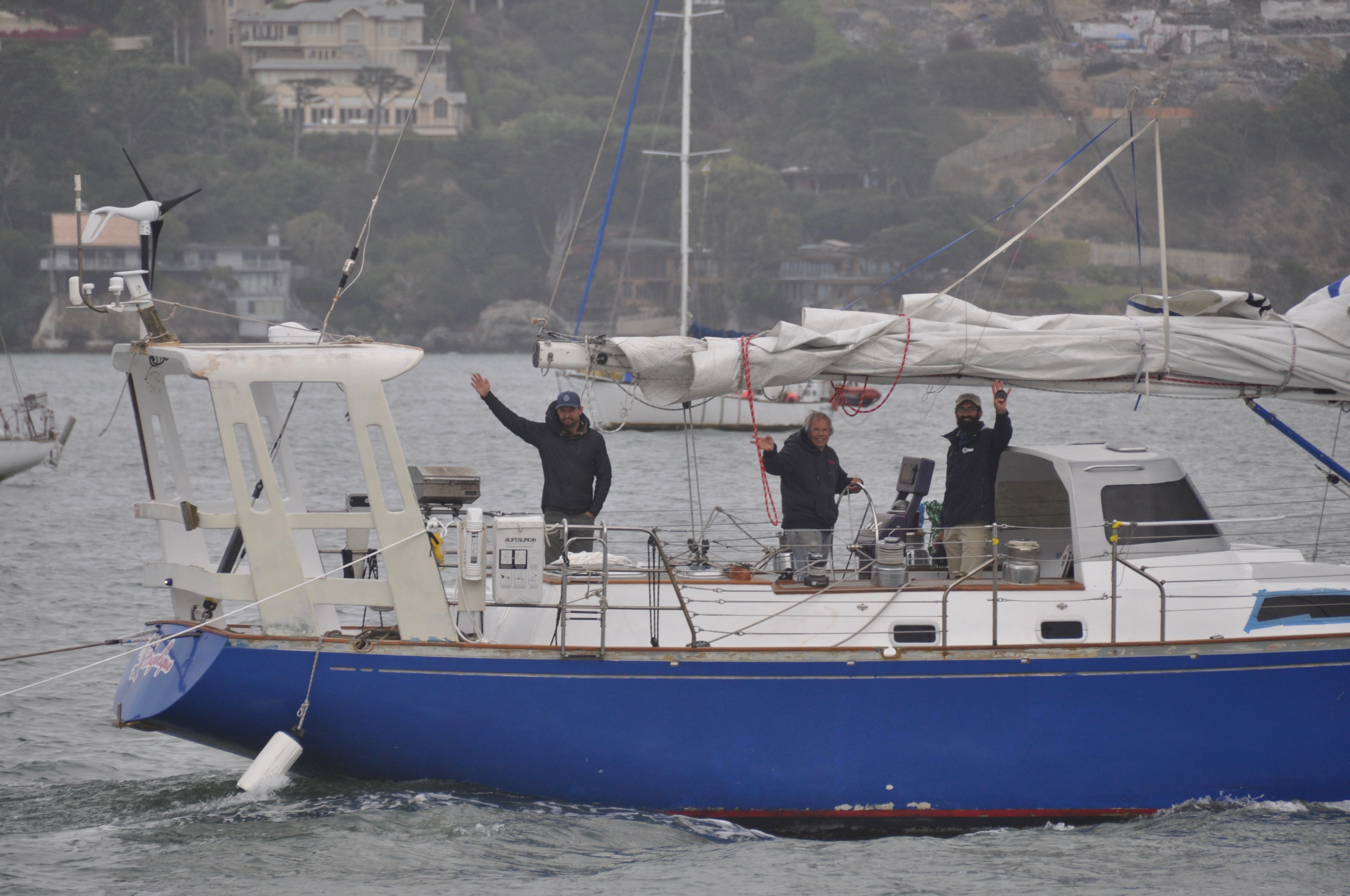 Receive emails when 'Lectronic Latitude is updated.
SUBSCRIBE