The Tab for Electricity and Garbage
Can somebody remind the Wanderer what the average monthly cost is for electricity and garbage for a four-bedroom house in California? He's trying to compare it with what he's paying to anchor off Gustavia, St. Barth.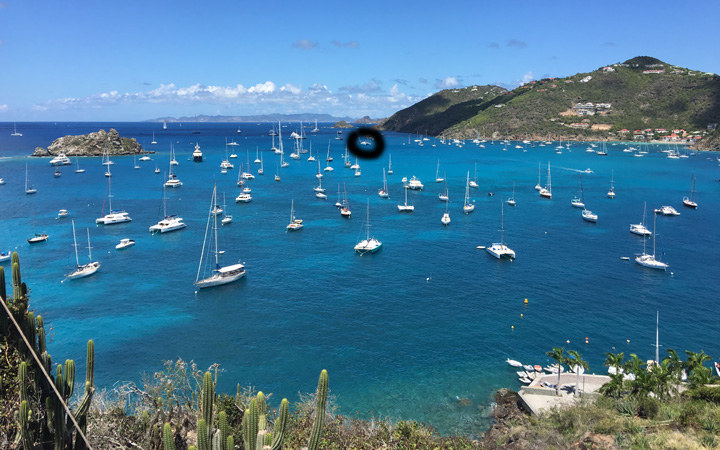 The Wanderer is paying about $225 a month for his 45-ft cat on a two-month contract. With that comes the use of the dinghy dock, garbage disposal, and showers and toilets. Although when he wants to use a really clean toilet, he hops on his motorcycle and rides over the hill to the airport. The super-clean blue water and the tradewind breezes are included in the monthly fee.
Normally the Wanderer would grouse at having to pay to anchor, but he's got no problem with paying to anchor at St. Barth. "It's a magical place," he says.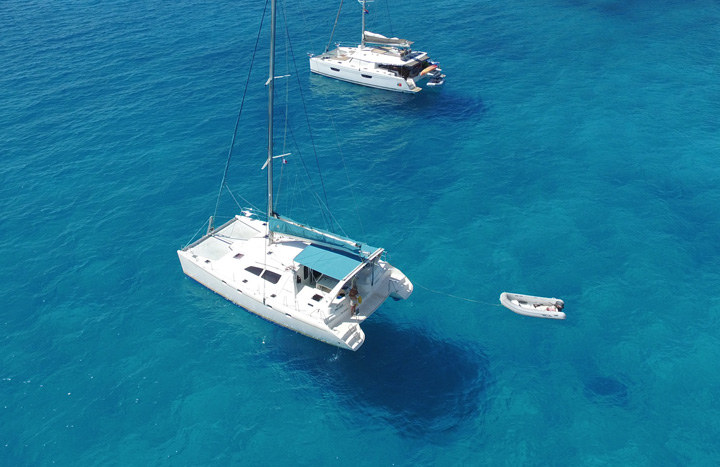 The location of 'ti Profligate has been circled in the top photo. It's about a mile from the dinghy dock. The Wanderer could get in closer, but he's made his peace with the one-mile dinghy ride each way. It's a little annoying getting salt spray going after a fresh-water shower in the morning, he says, but he usually enjoys the late-evening trips back to the boat, especially when the moon is full or close to full as it is now.
Receive emails when 'Lectronic Latitude is updated.
SUBSCRIBE