The Plastic Plague, Part 2
What's the best solution to the plastic plague endemic to our modern lives? If we could wave a magic wand, should we pluck up every last piece of plastic from the ocean? Should we rid our grocery store shelves of all new plastic packaging, which is destined for either the energy-draining process of recycling, eons of degradation in landfills, or a slow, toxic breakdown in the ocean?
As we said in part 1 of the Plastic Plague last week, the cultural and financial will to combat marine plastic pollution is gaining momentum. But where are our energy, outrage, and money best placed?
"When we talk about plastic pollution, we don't know what exactly we're talking about," said Nikolai Maximenko, an oceanographer and senior researcher at the University of Hawaii's International Pacific Research Center. "How much plastic is there? How long does it stay in the water? Plastic is scattered in all three dimensions of the ocean, but we don't know how much plastic is on the surface, in the water column or on the ocean floor. There is a possibility that we don't know about the strong, natural mechanisms that degrade plastic.
"It's important that science finds answers on these open questions. Otherwise, it's impossible to suggest good solutions."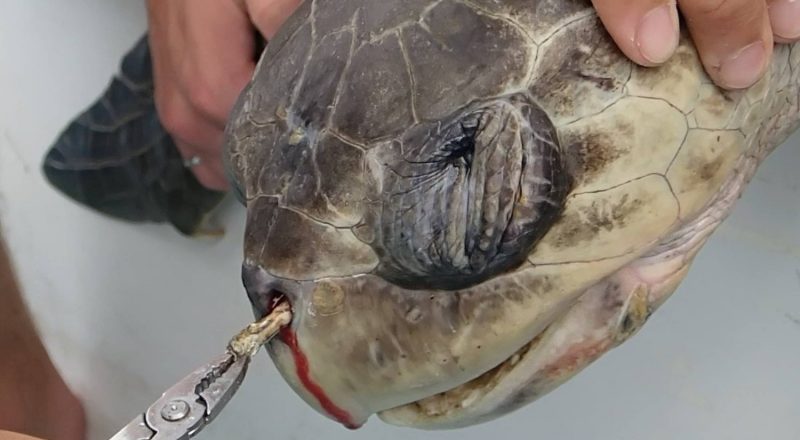 As our emotions swell when images of sea life tortured by plastic make the rounds on social media, humanity, in its righteous haste, might flail toward whatever solution is deemed best to mollify our collective indignation. This is certainly understandable, but could lead to some of the same short-sightedness that created the problem in the first place. "We didn't know about this side effect of plastic," Maximenko said. "It's a beautiful material, but it became this unforeseen problem."
Consider straws.
"More than six million people have seen the disturbing eight-minute viral video of the sea turtle with a stream of blood draining from his nostril, as two researchers work to extract a four-inch plastic straw," wrote the Plastic Pollution Coalition in 2015 in an article titled, "The turtle that became the anti-plastic straw poster child." Since then, straws have been targeted as symbols of humanity's plague set upon the earth.
"In recent months, seemingly every major company, several American cities, and smug Instagrammers have pledged to ditch their plastic straws, leading to considerable media coverage," read an article by eater.com last year. "The effort first saw huge spikes in interest early this year, around the same time that anti-plastic groups like the Surfrider Foundation announced country-wide campaigns to eliminate straws."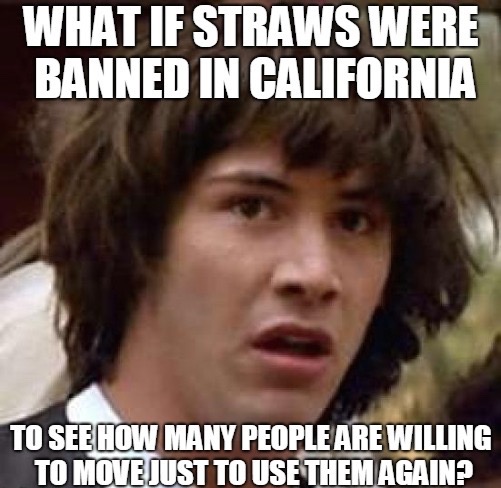 Don't get us wrong; we think that plastic straws should be greatly reduced or eliminated, but we want to be careful not to assign excessive blame, excessive outrage, and excessive funding to any one product.
Newport Beach sailor Chris Welsh — owner of Ragtime and Cheyenne — said that microfiber pollution is a far bigger concern than straws. "Every water sample that you take has microfibers in it," Welch told us in a February interview. "Every sea-salt sample has microfibers. Mussels, clams and oysters all have microfibers in them."
Maximenko reiterated the need to first understand the problem. "Because of the complex composition of plastics — including macro-object, microplastics, and largely unstudied microfibers and nanoparticles — and based on our understanding, optimal solutions can be very different than what we are thinking. Building an observing system that will see all components of the problem is a great task for the next generation of scientists and engineers."
Has Sea Life Actually Adapted to Plastic?
In his quest for data and firsthand observations, Nikolai Maximenko has enlisted the help of sailors over the years, including one of our favorites: Randall Reeves. "It's not easy to reach each of the boaters and find people who are really qualified," Maximenko said. "But Randall, he is the best. We've collaborated with him two times, and he's provided unbelievable reports and fantastic photos and video material."
Reeves first worked with Maximenko in 2011, when Reeves was singlehanding his 31-ft Far East Mariner Murre from the Hawaiian Islands to Alaska. The sailor and scientist worked together again last year, during the Pacific leg of Reeves' Figure 8 Voyage 1.0.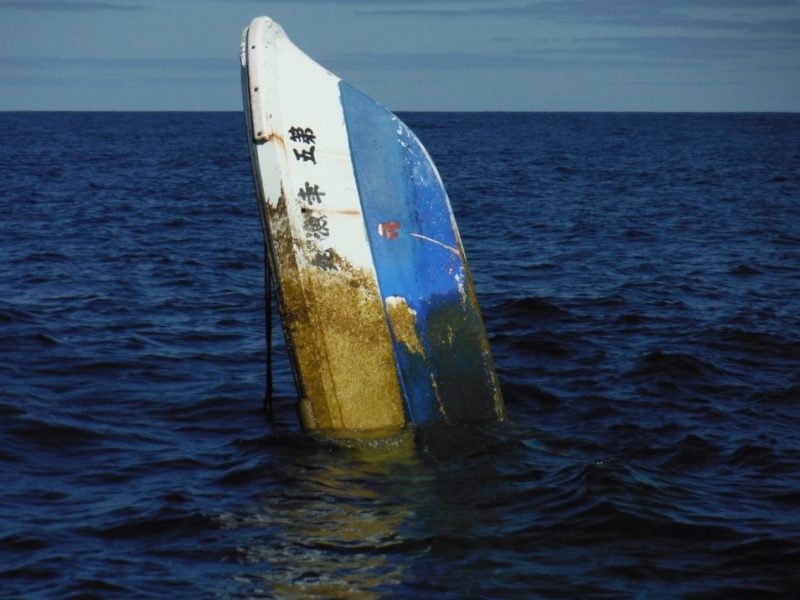 We recently emailed Randall Reeves — as he was still in the North Atlantic and making his way toward Halifax, Nova Scotia — about his citizen science work. "I will say that my biggest epiphany regarding ocean plastic is that it's quickly colonized. On my first Pacific cruise, back in 2011 when I was pulling plastic from the Japanese tsunami, every single thing I pulled from the water was attended by a fish or a crab. Anything of size in the water becomes a reef, which is to say, protection. If you were a small fish in a big ocean with no place to hide and you suddenly came across a small thing to hide behind, you'd never leave. Which is to say, what we think of as trash others call home."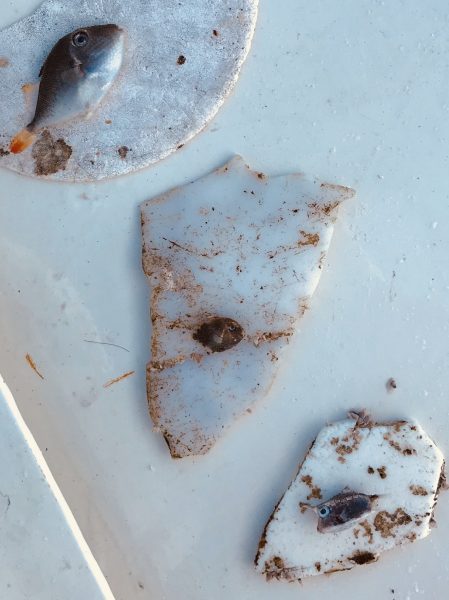 Is there a terrible irony to the Plastic Plague, or just a further symptom of our misunderstanding? While we struggle to conceptualize the problem and hurl ourselves at solutions that best fit convenient narratives, nature might simply be adapting to the problem. "Cleaning up" the ocean may, therefore, be fraught with problems.
This is a criticism that's been levied at The Ocean Cleanup Project. "Longtime critics of the Ocean Cleanup . . . have repeatedly pointed to the potential of [the] system to hurt the 'ecological community' on the ocean's surface, including jellyfish, water striders, and tiny creatures known as blue sea dragons," The New Yorker reported. The Ocean Cleanup said this is why they're trying to innovate a way to "passively" collect plastic from the ocean. "Actively going after plastic with vessels and nets would be costly, labor intensive, harmful for sea life and would take very long," the Cleanup said on their website.
But a cleanup can also be an ethos and statement of intention. "I like cleanups as an idea, as a way to develop new technology, and as a unifying activity that raises people's awareness and brings them together," Maximenko said, adding, "This includes cleanups of shorelines and land."
Looking for Citizen Scientist Sailors
"We are looking forward to boats arriving in Honolulu during Transpac," Maximenko said yesterday, hoping that some vessels returning to the West Coast from Hawaii — or those doing the "Transpac" — might be willing to do some citizen science for him.
If you are interested, you can reach Maximenko via email here.
Receive emails when 'Lectronic Latitude is updated.
SUBSCRIBE