The October Issue of Latitude 38 Is Out Today!
Hot off the presses and straight onto the docks, we proudly bring you the October issue of Latitude 38. We can honestly say that it's one of our favorite issues ever. For your reading pleasure, edification on all things West Coast sailing, breaking news, humor, dispatches from sailors across the world, race reports and as always, a little bit of X-Factor, we present Volume 556 (that's 46.33 years of Latitude):
As the Rolex Big Boat Series progressed, the conditions moderated each day from Thursday's typical San Francisco Bay breeze into the 20s with ebb chop to a kinder, gentler wind speed over flood-current-flat water. All proceeded under a foggy, gray ceiling until Sunday afternoon, when the sun finally graced racers (plus photographers and spectators) with its rays.
St. Francis Yacht Club hosted the prestigious regatta on September 14-17, with starting areas west and north of Treasure Island, and in front of the Cityfront clubhouse.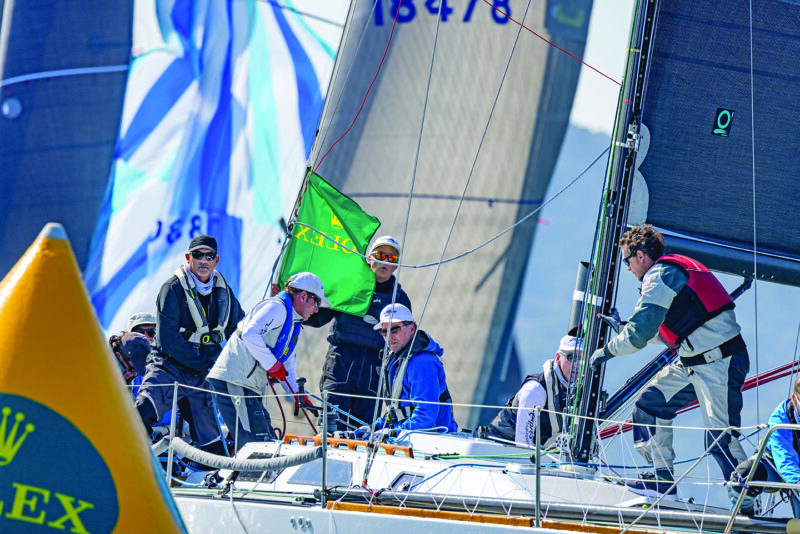 Peter Hartmann wasn't looking to set a record when he cast off the lines of his DeRidder 52 sloop Ahaluna from Majuro in the Marshall Islands in early April. He just wanted to get back to Mexico for the next chapter of an amazing personal journey. But when the 86-year-old US-Canadian tied up in La Cruz — 80 days and 7,515 over-the-ground miles later — the passage fairly screamed "new record!"
There have certainly been other long passages by older sailors. Australian Bill Hatfield currently holds the record for "oldest nonstop solo circumnavigation" for his 295-day roundabout that started and ended in Australia in 2018 aboard his 38-ft sloop L'Eau Commotion. But he was "only" 79 at the time.
And just last year, renowned Japanese sailor Kenichi Horie singlehanded his 19-ft Suntory Mermaid III from San Francisco to Japan, a 4,500-mile trek that took 70 days. The feat was widely reported as "a new record for the oldest person to sail solo across the Pacific." But he was "only" 80.
Hartmann is older and went farther.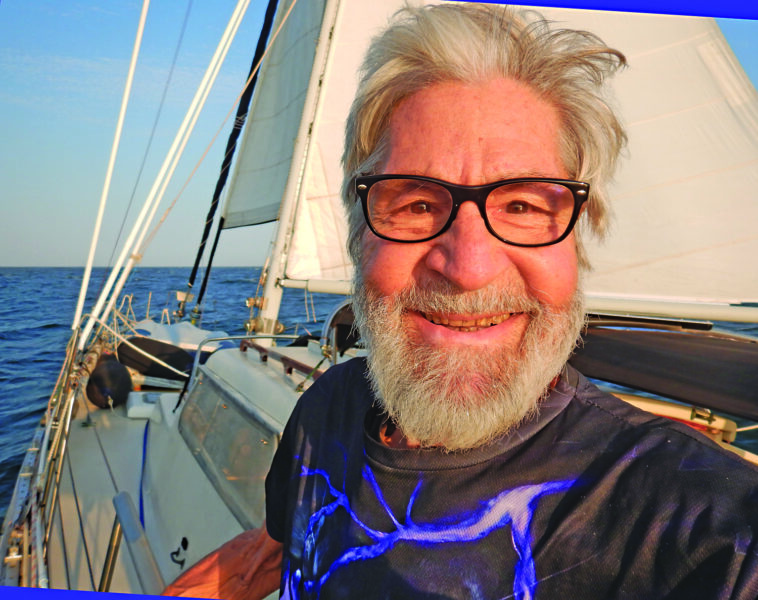 The Arc+ and an Atlantic Crossing
On October 28, 2022, I started my journey to Las Palmas, Gran Canaria, Spain, headed to the Spanish island state for the start of the 2022 ARC Plus (ARC+) set to leave on November 6. I was invited as crew, and not only was this my first time participating in an ARC event, it would be my first Atlantic crossing.
To say I was excited is an understatement. Ever since I'd started sailing, I knew I'd end up crossing oceans. I just didn't know which ocean would be the first. I had prepared for this trip for almost eight months — the longest I'd ever prepared for any trip. I upended my life and even my job to follow this dream and what landlubbers might call just a "feeling." I felt called to the sea and I knew, in the words of Sterling Hayden, "I couldn't afford to not go."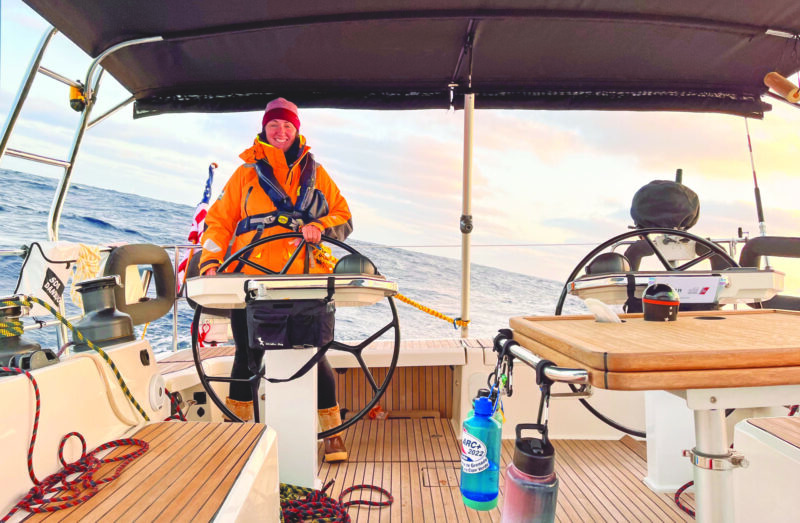 Plus, we bring you all your favorite columns: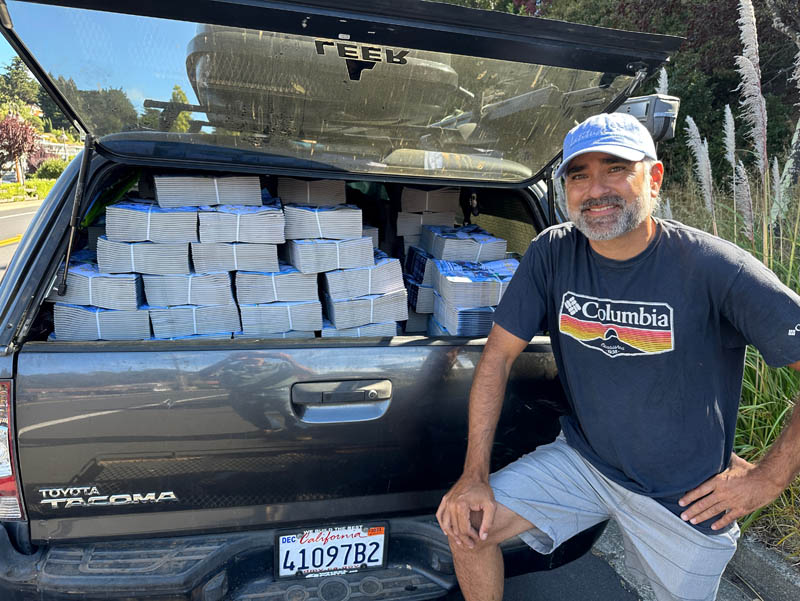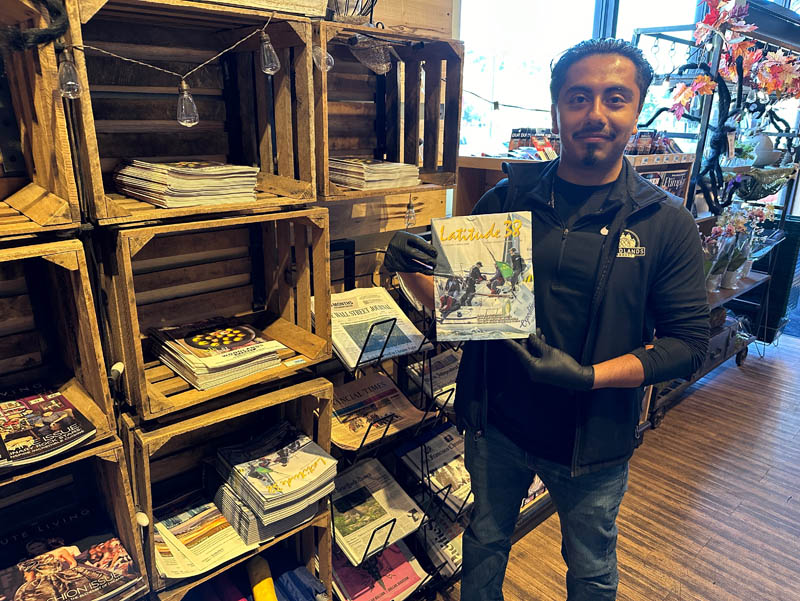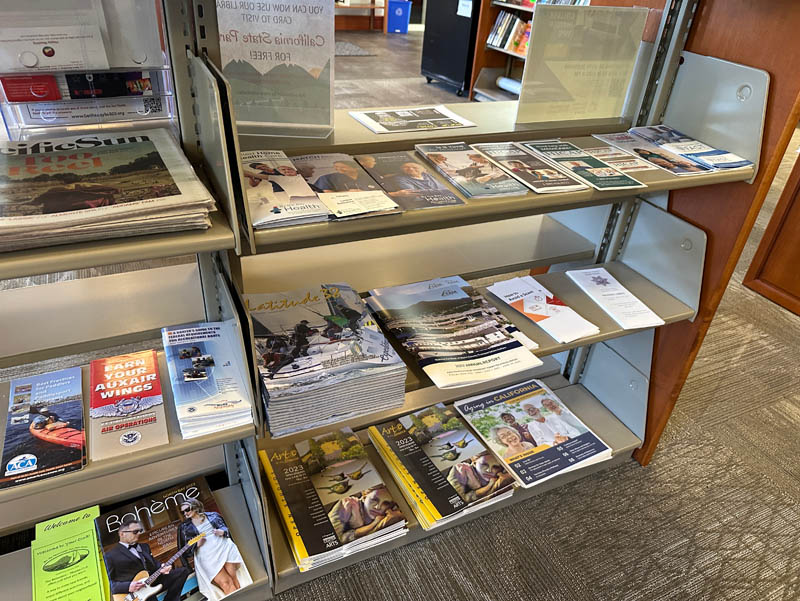 If you've subscribed to Latitude 38, you should receive your issue shortly. If you haven't subscribed, boy, are you missing out, but you can always pick up a copy from your favorite distributor.
Receive emails when 'Lectronic Latitude is updated.
SUBSCRIBE