The Mountain High: Sailing on Scotts Flat Lake
It's not too often that we venture far from saltwater, but an opportunity to go from the 70° Bay Area to the 100° Sierra foothills to visit our daughter in Nevada City was a good reason to stray from the coast. We were looking for an early-morning mountain bike ride and found a trail called Scotts Flat Lake Mountain Bike Trail, which sounded fun. 'Early' turned out to be not quite early enough, as by the time we finished our 12-mile loop, the temperature was already reaching 95°. However, one of the fun things about the ride was that after we emerged from the sculpted, winding, downhill trail, we came across a dry storage area filled with sailboats.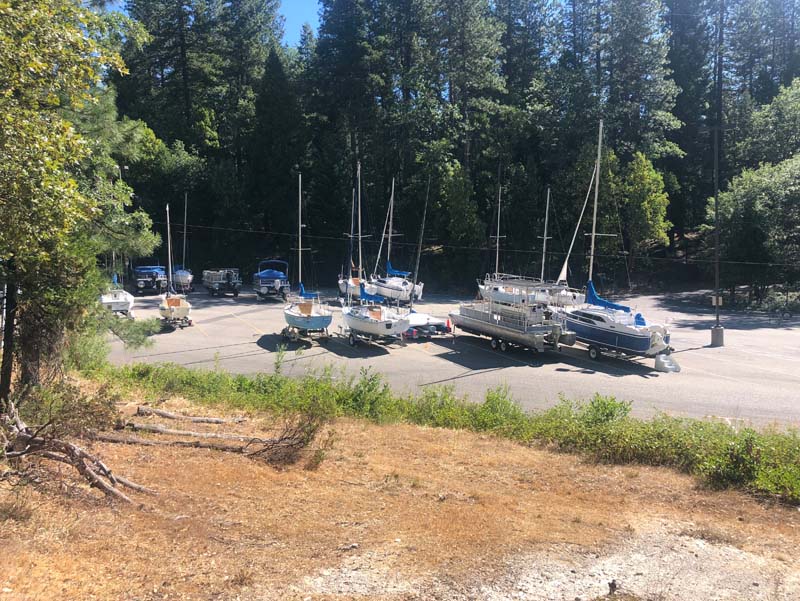 We know California is big and there's always more to discover around every corner, but we continue to be amazed at the places we find sailors when we aren't looking. Scotts Flat Reservoir is home to the Gold Country Yacht Club, which, judging by their website, looks like a fun, active sailing community in the scenic mountain setting. Though the impact of our drought was apparent, there was still plenty of water to provide warm, breezy afternoon sails.
The club hosts junior programs, club racing, and all the other popular activities of the 'yachting' life, though they do it 3,000 feet up in the air in freshwater. If you keep your showers short it will help more kids go sailing.
Besides Lake Tahoe, there are dozens of idyllic inland sailing areas frequented by dinghy sailors, and, like Scotts Flat and Huntington Lake, they host some pretty serious racing. Climate change is taking a toll on many of these locations, but given their utility and beauty, they're well worth preserving and exploring.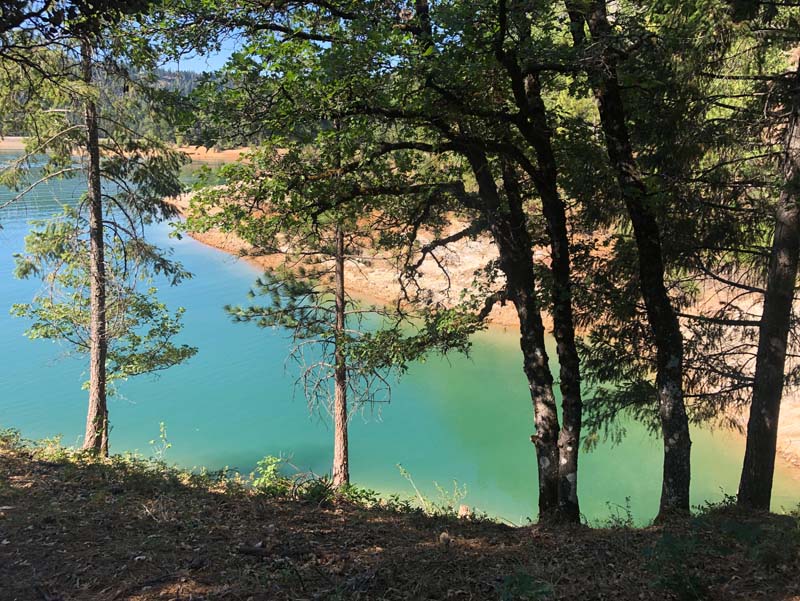 One would think you'd capture more water if you built a dam in a place named Scotts Canyon rather than Scotts Flat, but this 1948 water project does provide water for farming, domestic use in Nevada City and Grass Valley, and sailing. Despite the surface's being flat, the water behind the 300-ft-tall dam is plenty deep.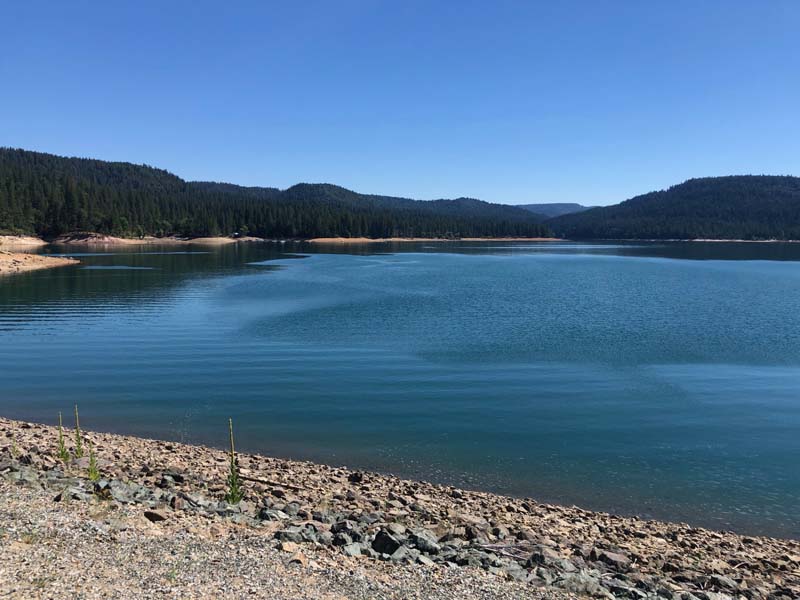 The only thing that really prevents us from seeing and experiencing more of the many sailing opportunities California offers is time. However, we're always happy when we serendipitously discover sailing at the end of a dusty mountain bike trail, or any other random corner of California.
Receive emails when 'Lectronic Latitude is updated.
SUBSCRIBE