The Legend of Lowell North
Lowell Orton North, the founder of North Sails, Olympic gold medalist, and sailing icon of his time, passed away on Sunday.
While North may very well have paved the way for the high-tech, multinational sailmaking industry that we know today, he represented a simpler, though still fiercely competitive, era of the sport — a time before professionals and egos ruled the water. There will not likely be another sailor like Lowell North.
He was 89 years old, and passed away at his home in Point Loma.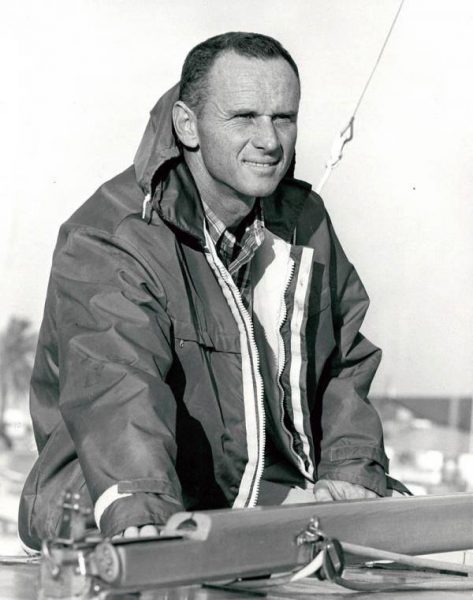 "He's one of my absolute heroes, and was an incredibly smart engineer and sailmaker, and just a great guy," said Dave Ullman of North in a 2017 interview with Latitude.
As a now well-circulated story goes, North began his career as a sailmaker at 14 years of age, when he and his father started racing Stars and losing — badly. "The father-and-son team came in last in every race, motivating the younger North to recut the mainsail," reported the San Francisco Chronicle. Back then, cotton was the material of choice for racing sailboats.
North would earn a degree as an aeronautic and aerospace engineer. When he opened the first North Sails loft on Shelter Island in the late 1950s, "his methodical and scientific approach to sailmaking changed the industry." Sailmaking began to utilize computer models, and, as materials progressed, advanced manufacturing techniques. Sails would never be the same.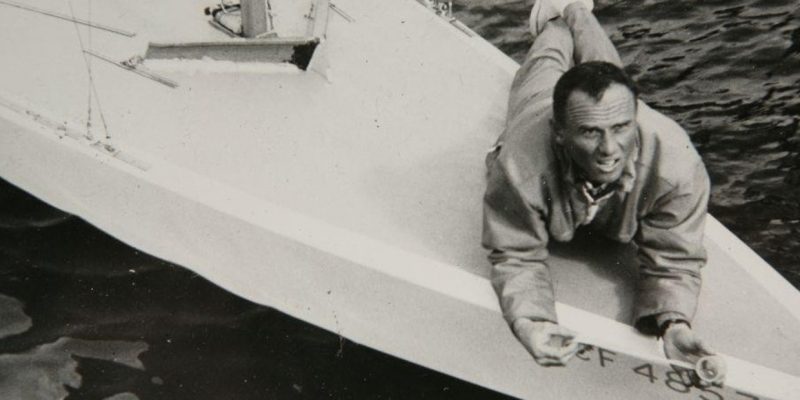 North took bronze in the Dragon class in the 1964 Olympics in Tokyo and gold in Stars in the 1968 Games in Mexico City. He medaled 12 times in the Star World Championships between 1945 and 1973. But it was North's demeanor and sportsmanship that truly set him apart.
"'He affected many people's lives when you think about what he's done in sailing,'" the Chronicle wrote, quoting Malin Burnham, one of North's partners in the Star. "'You know, in the world today, we're talking about civility. He was the epitome of that. I never saw him upset or arguing. He was always calm, cool and collected. He was a great listener. We don't have to agree in this world, but maybe we can learn something if we just listen. Lowell was that kind of person. He was special.'"
I got to sail with Lowell North back in late '90s. I don't remember how I got the gig, but my cousin and I jumped onboard his J/105 at San Diego Yacht Club.
"I remember that day when I put two and two together and realized that North meant North," my cousin wrote me last night. I remember making the connection, too, but recall that North was relaxed, gracious, and easy to sail with.
Among those racing that day was Dennis Conner. As we were approaching a mark, Dennis called "Room!" — and it appeared that he just had it.
"No," North said flatly.
And that was that. There was no retort, no argument, no yelling. My recollection is that Conner fell in and rounded behind us.
I've told that story to countless sailors over the years, and all of them have said some variation of, "He was probably the only guy that could shut Dennis down like that."
Receive emails when 'Lectronic Latitude is updated.
SUBSCRIBE