The Div Bar Welcomes Cruisers
For many years it was Josh Slocum's, then Dennis 'Sexual Chocolate' Rodman took over — and built a bedroom upstairs — and now it's the Div Bar. Despite the name, it's also a smokehouse with great BBQ, wood-fired pizza, and the like.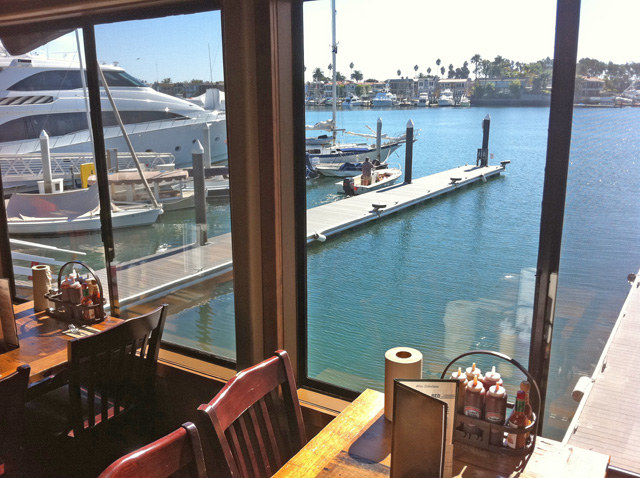 The Div Bar is situated between the Pacific Coast Highway and the western end of Newport Harbor. It has a big double dock for patrons to arrive by boat. Since nobody comes to eat before noon, Markus Mrakovcich, the restaurant manager, had bright idea. Why not let southbound cruisers, many of whom anchor at the temporary anchorage — because of Newport Harbor dredging — use the docks for free until noon?
"We welcome cruisers to come into the dock," says Markus, who is an enthusiastic sailor. "If they have a hose, they can fill their water tanks or even wash down their boats. They can also run to the banks across the street, hit the stores, or even make the short trek up to Minney's Marine Surplus on Newport Blvd. Everyone just has to promise that they'll leave before our customers arrive at noon."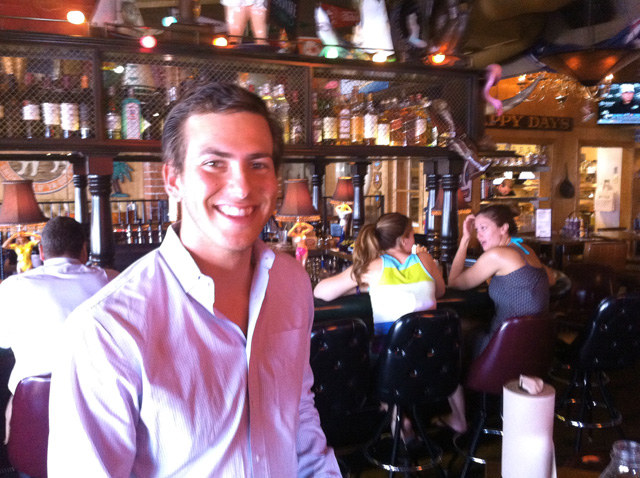 How about that kind of hospitality?!
The Div Bar is easy to find from the water. Just look for Ernie Minney's DownEast 38 Anita. "She's named after my fourth wife," Ernie told us.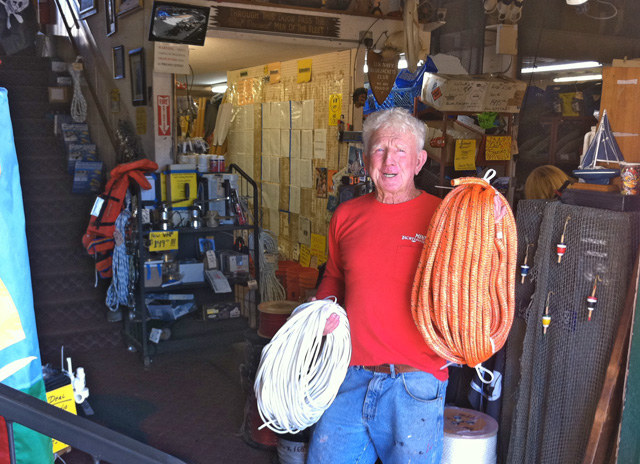 If you're a southbound cruiser looking for bargain on marine gear, Minney's has the biggest selection on the coast. He's probably got more line, anchors, blocks, shackles, charts, lights, flags, and used sails than the U.S. Navy. Tell Ernie you'd like the 'Ha-Ha discount'. There really isn't such a thing, but knowing Ernie, he might give you one anyway.
Receive emails when 'Lectronic Latitude is updated.
SUBSCRIBE