The Biggest Virtual Sailing Event Ever?
Sailing season has begun in many parts of the world, and you're probably stuck at home! Even if you're lucky enough to be able to sail safely, you may be doing it alone or with your immediate family, and missing the camaraderie and fun of being with other sailors.
To the rescue comes this year's 20th Annual Summer Sailstice, and the virtual Summer Sailstice in Second Life®. Sailors in Second Life (SL) are inviting wet-water enthusiasts from around the world to join them for the most realistic and satisfying sailing experience available online.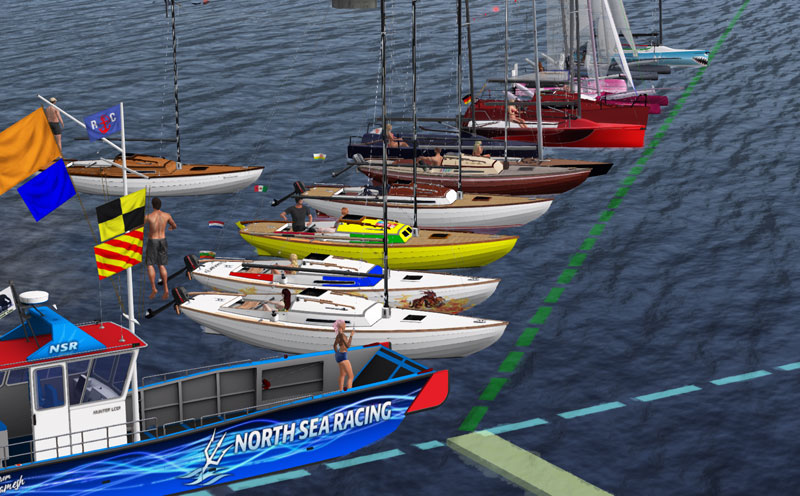 Rather than being an online game where you might drive a boat around a racecourse, SL is an immersive virtual world, and everything in it beyond the bare platform is built by its "Residents." These are real-world people who enjoy the human interaction that makes SL a unique experience. In the case of sailing, they are creating and enjoying yacht clubs, cruises, lighthouses, racecourses and islands, all without leaving home. In SL, people connect, talk, dance, and sail with others around the world.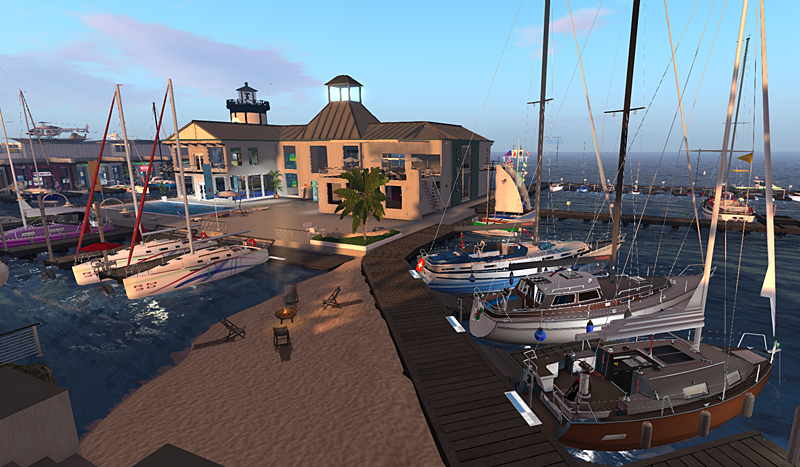 And the boats! You are skipper, at the helm sailing a dinghy or yacht programmed to behave just like a real-world boat. They sense wind, waves, and currents; they heel when your sails are trimmed tightly; the best boats know when an upwind boat has blocked your wind. Nearly all can be customized with your own graphics, making every virtual boat as individual as its owner.
There's lots to do for any real-life (RL) sailor venturing into Second Life. But for Sailstice, yacht clubs are planning races, cruises, and parties throughout the day that will be spread across many square miles of oceans and channels.
Interested in being a part of Summer Sailstice in Second Life? You need to do three things:
Visit the Summer Sailstice in SL website to see everything going on and find tutorials on how to easily create your free SL account and come "inworld" for the first time.
Following those instructions, create your Second Life account and avatar, install the SL Viewer software on your PC, Mac or Linux computer, log in, and learn the basics.
Register for the Summer Sailstice in SL event here.
You'll absolutely want to log in and explore; the SailVirtual.com website has suggestions of places to go. There are always experienced SL sailors willing to help you, and lots of help available on the Second Life website.
Sign up early so you have time to learn your way around, and even get in some sailing practice. You'll find you use everything you've ever learned about the techniques of sailing, and keep those skills honed while you shelter at home.
If you can get out on real water on June 20, by all means, do it! But if you're at home, come join us in Second Life. We promise a great day.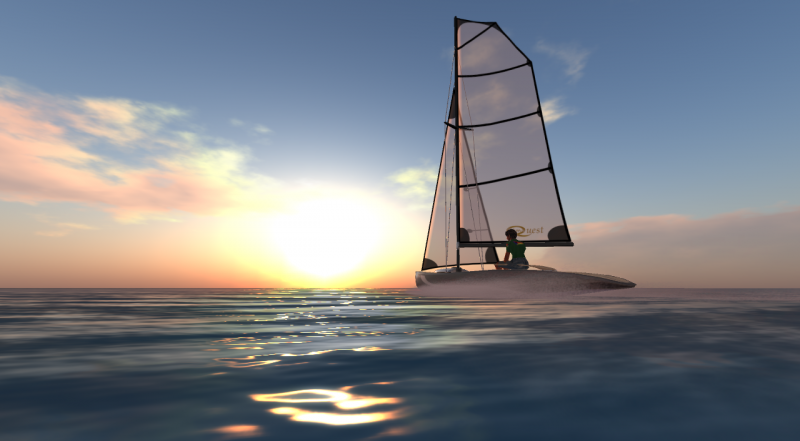 Dave Bloch, a Staff Commodore of Island Yacht Club in Alameda, is coordinating all virtual Summer Sailstice events in Second Life. Dave is passionate about sharing Second Life sailing with the world. 
Receive emails when 'Lectronic Latitude is updated.
SUBSCRIBE