S.F. Bay Turns On Its Best for Summer Sailstice Weekend
You'd be hard-pressed to find a better June day of sailing on San Francisco Bay than this past Saturday of Summer Sailstice weekend. It was spectacular — T-shirt and shorts all day under clear blue skies and a warm 12-15-knot breeze just about everywhere on the Bay. The racing scene was active with the nine-club Lipton Cup racing on the Knox course, the YRA Summer Series racing at Southampton, the StFYC Opti Heavy Weather Regatta enjoying pleasant conditions on the Cityfront, San Francisco Yacht Club hosting their own club race, and BAMA's Doublehanded Farallones race fleet doing a loop around the "Devil's Teeth."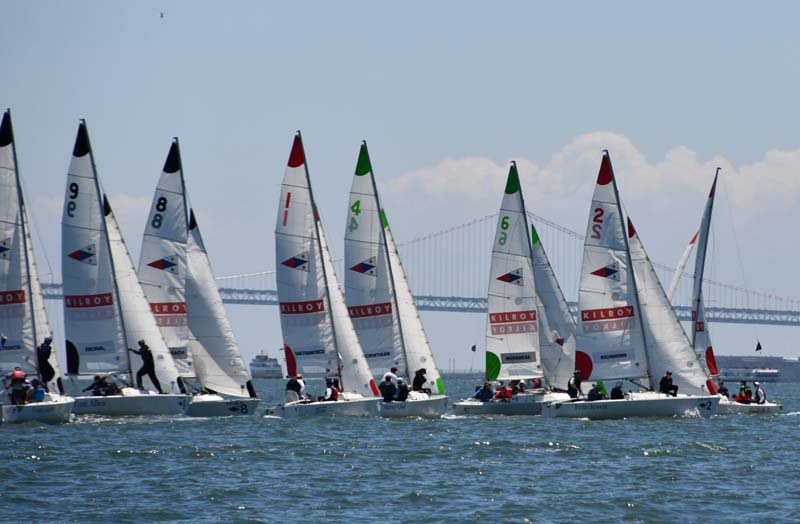 For ourselves, we just went sailing. We joined the spectators cheering on the Lipton Cup racers, then headed out toward the Gate in flat, warm-water sailing. Then it was the lazy lunchtime sail down Raccoon Strait, where we crossed tacks with friends, the Gridleys on their Sabre sistership Agea. A long, comfortable reach up toward the Richmond Bridge past very few boats anchored in Clipper Cove and, on the way back up Raccoon Strait, we noted very few boats in Ayala Cove.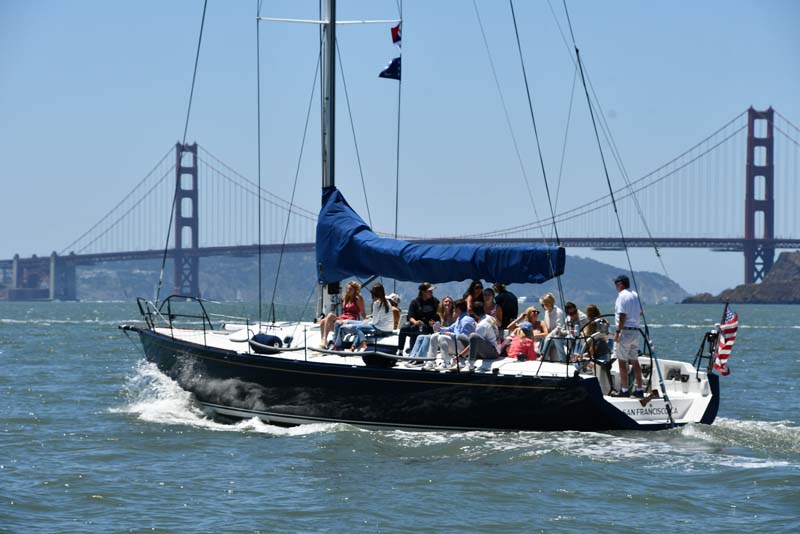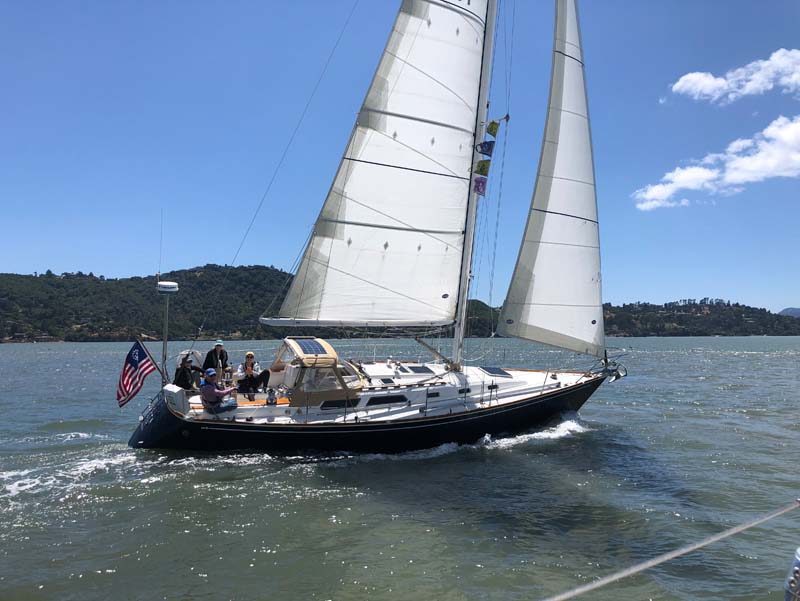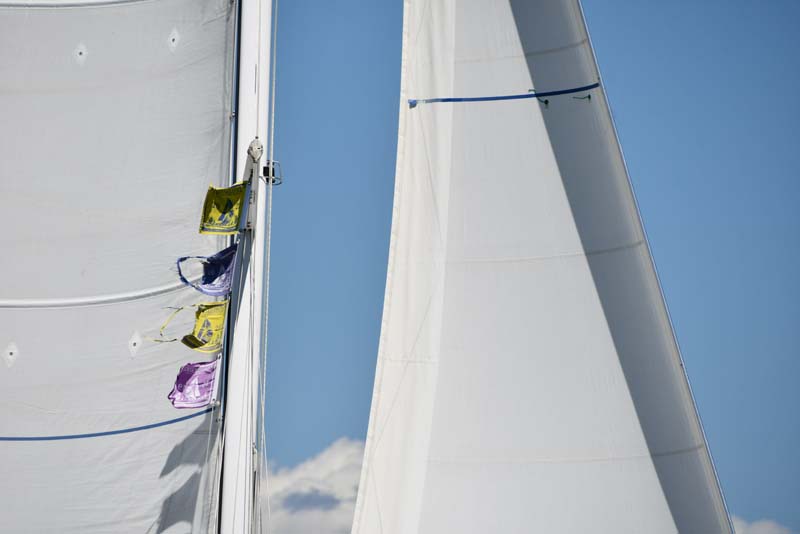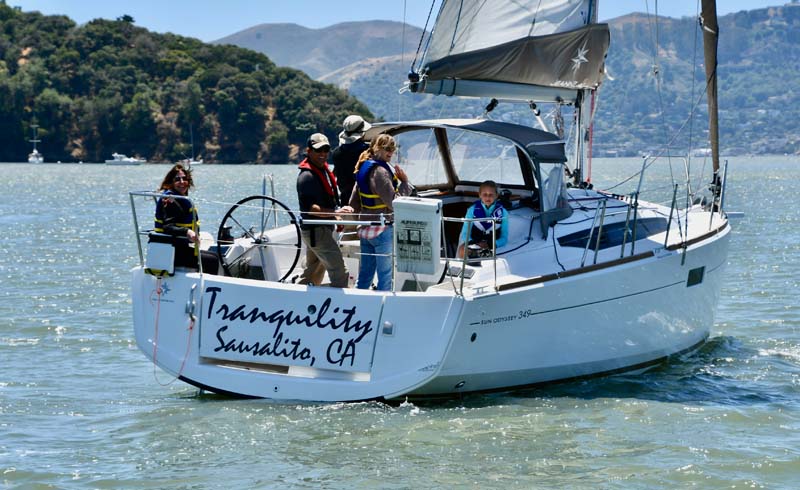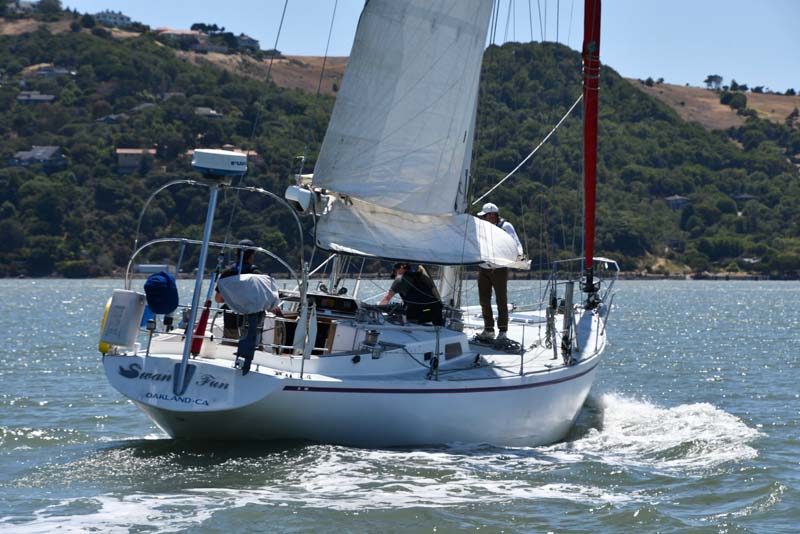 Summer Sailstice wasn't only on San Francisco Bay. Sailors around the globe, from Japan, Hawaii, Ireland, Mallorca, Alexandria (Egypt), the Marquesas, Colombia, Mexico, British Columbia, Guatemala, across the States and more, joined us for the longest Saturday of sailing closest to the summer solstice. So now, with the passing of Summer Sailstice and the solstice yesterday, summer has officially started. What's planned for your summer sailing sessions? Up the Delta with the Delta Doo Dah? Prepping for the Baja Ha-Ha? Cruising to Petaluma or the Channel Islands? Learning to wingfoil or keeping on racing all year long?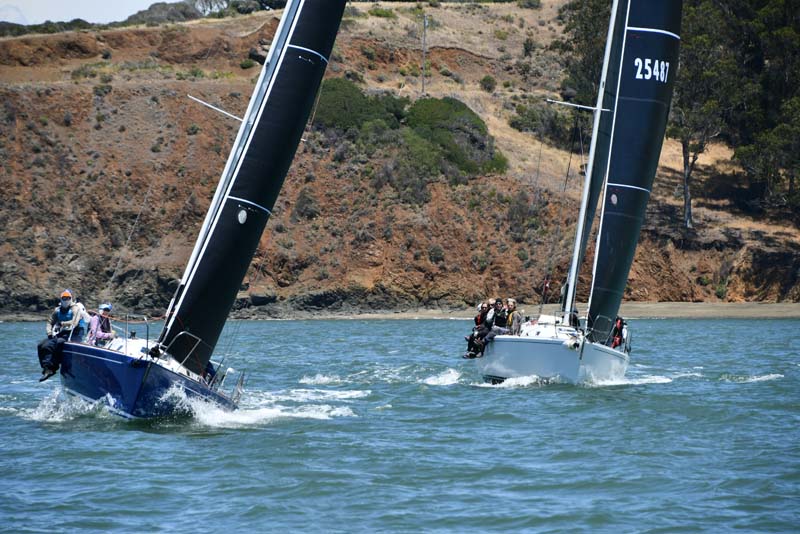 If you're racing, we remind you to keep track of the number of races you race and the number of crew you take out. The Wosser Trophies are up for grabs for 2022, with the Jake Wosser Trophy going to the winner of the largest one-design regatta held on San Francisco Bay this year. The Ruth Wosser Trophy goes to the owner whose boat has raced (or started) in the most individual YRA- sanctioned or Coast Guard-approved race days in a year, and the Susie Wosser Trophy goes to the owner who takes the largest number of different people racing on his/her boat during races on San Francisco Bay in that year.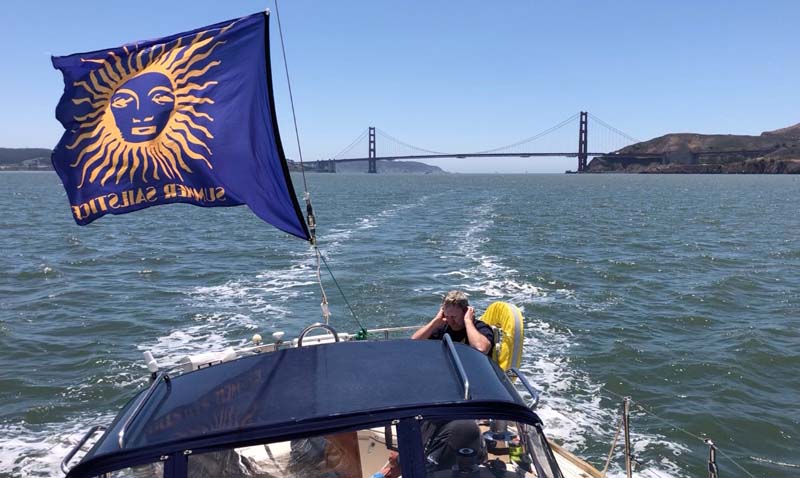 There are plenty of great reasons to sail more in 2022, and if we missed you on Summer Sailstice this year, you can put it on your calendar for next year — June 24, 2023.
See you out there.
Receive emails when 'Lectronic Latitude is updated.
SUBSCRIBE