Stranded Sailor Finally Makes Landfall in Fiji
During the coronavirus pandemic, borders around the world have been shut to cruising yachts with precious few exceptions. One recent deviation from this rule, however, was that of 59-year-old Singaporean solo sailor Wong Tetchoong. After setting sail from Singapore on February 2, Wong began what was supposed to be a three-year adventure with many stops along the way. The coronavirus, which had just begun to make international headlines, had other plans.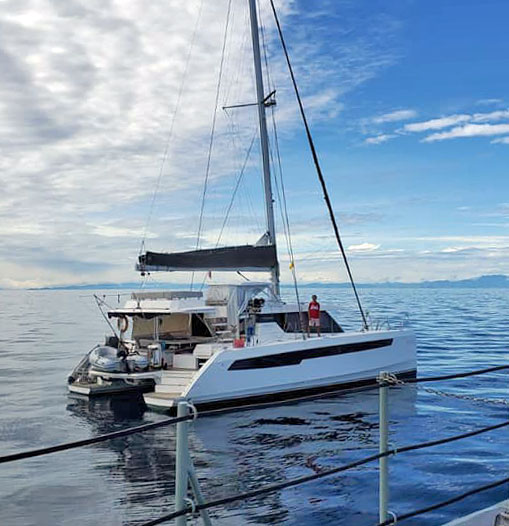 "I sailed to Papua New Guinea from Indonesia because the weather was okay. But when I reached the borders, they were closed. So I continued again to the Solomon Islands. It was also closed. Then I went to Tuvalu. They didn't let me in, but the Tuvalu people provided me with food," Wong told the Fiji Sun.
Six days and nights after departing the tiny South Pacific nation of Tuvalu — with a population of just 12,000 — Wong reached Fijian waters on April 28. Reporting damage to the engine, autopilot and steering of the cruising catamaran, Wong's daughter had contacted the Fijian authorities. They granted him permission to enter. With just 18 cases of the coronavirus — almost all healed and resolved — and zero deaths in the entire nation, authorities had not let many sailors in, but made an exception for Wong.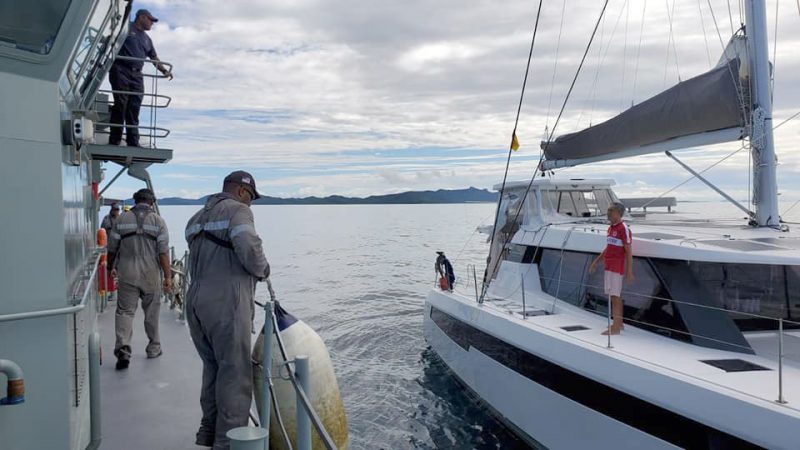 After authorities towed Wong's disabled catamaran from the Navula Passage into Vuda Marina on the western side of Fiji's main island of Viti Levu, they boarded the boat in full protective gear and then transferred Wong to the nearest hospital for evaluation. "He's been sailing for a while, so the risk [that he had coronavirus] was quite low, but all the protocols were followed," said Timoci Natuva of Fiji Navy. Wong was treated in Lautoka hospital. It had coincidentally treated the nation's first confirmed cases, which arrived into the country on a flight from San Francisco.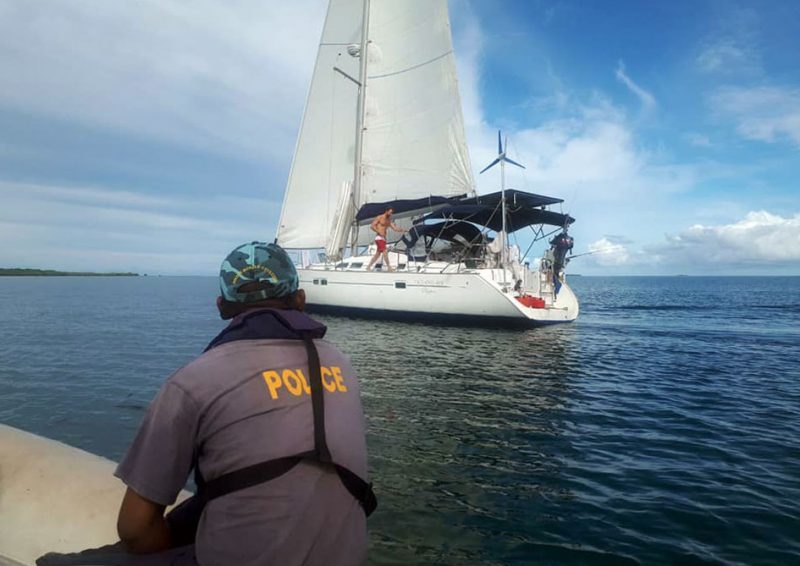 Coincidentally, one of the last cruising yachts that we know of that successfully cleared into Fiji also originated in San Francisco. Jose Miguel Castello's San Francisco-based Beneteau 423 Carthago, a veteran of the 2015 Baja Ha-Ha, left New Zealand in late March, just before New Zealand went into lockdown. He had been granted prior approval to sail to Fiji. Fiji went into lockdown as Carthago was halfway there. Upon Castello's arrival in Fiji, he was escorted to nearby Denarau Marina by the Fiji Navy, where he was allowed to clear in just before Cyclone Harold brought strong winds and heavy rains to the country.
Receive emails when 'Lectronic Latitude is updated.
SUBSCRIBE