St. Francis Yacht Club Hosts First Wing Sail Race
"What a great start to a new era of racing at St. Francis Yacht Club," said Adam Corpuz-Lahne, the club's new senior sailing director. Thirty-three wing foilers raced a modified slalom course on Friday, June 4.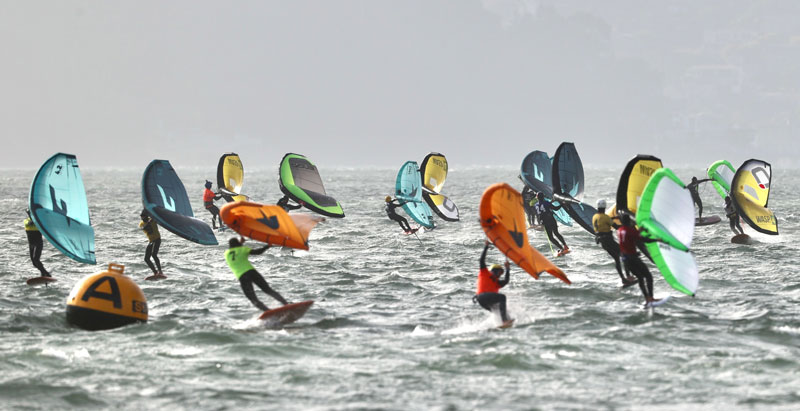 It was the first event for the 'wingers', which have been included in the monthly Windsurf Slalom Series hosted by StFYC. The series is now open to windsurfers and wingers, an up-and-coming sport that's exploded in popularity over the past year. Winging combines the foiling boards developed for kiteboarding with handheld inflatable wings that offer nimble, easy riding with less gear and lots of speed.
The first event in a summer series of four drew competitors young and old, those new to watersports competition and veteran boarders of all types.
"We had at least double the number of anticipated wing racers, and they all seemed to be having a great time out there," said Corpuz-Lahne. Conditions were typical of San Francisco Bay Cityfront in the summer — 25-30 knots of westerly winds. "From the water level it was visually spectacular to watch. The wings present something the kites don't, which is rider proximity to the sail."
Stefaans Viljoen won the night, but the leaderboard mixed it up over five races, including bullets for Kai Mirel, son of the champion windsurfer Al Mirel, young Opti sensation Henry Vare, and longtime boarder and one of the organizers of StFYC's Thursday night kite racing, Steve Bodner.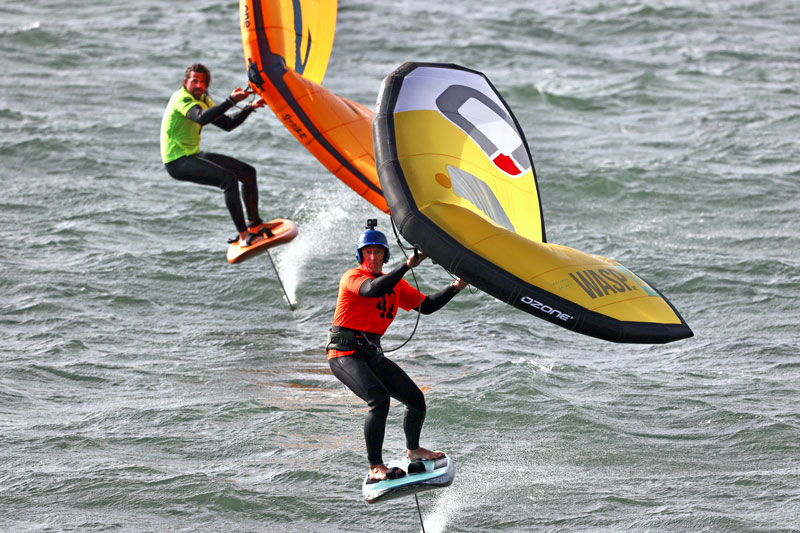 "What a fun event!" said PRO Ian McClelland, who had been race officer for the once-per-month Friday Windsurf Slaloms for two years prior to the pandemic. "It's been incredible to have a front-row seat for the evolution of this type of racing. On Friday, we had lots of high-speed action, some pretty good wipeouts, and tight racing. We'll make some adjustments to the track before our next slalom night, July 16."
Seth Besse, event organizer, said it's unclear if this is the first wing race hosted by a yacht club — he is aware of a small slalom race on Maui and another in Italy — but this one drew a much larger crowd, which is likely to grow as word gets out.
Upcoming 2021 Windsurf Slalom Series dates are July 16, August 13 and September 10.
Receive emails when 'Lectronic Latitude is updated.
SUBSCRIBE