South Beach RIB Stolen and Recovered
On May 28, Wendy Hanrahan, rear commodore of South Beach Yacht Club in San Francisco, sent out this message: "It is with amazement and disbelief that I inform you that on Sunday, May 24, at about 6:15 a.m., our beloved RIB Mackin was stolen from the dinghy dock. On Tuesday, May 26, I received an email from Scott Grindy, harbormaster at San Francisco Marina, titled "Found Boat at SF Marina, is it yours?" I wasn't sure if it was a joke or some weird spam. A few email exchanges requesting photos and I was saddened to discover it was our Mackin. A few phone call exchanges and I was able to coordinate retrieving the Mackin."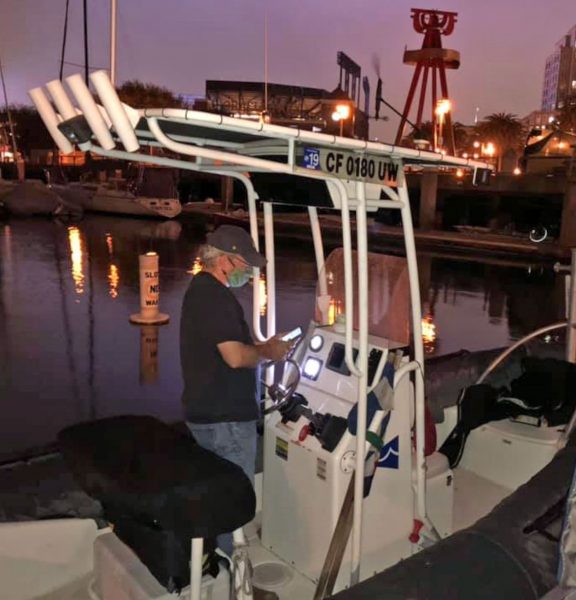 "It is pure luck that four days earlier I had been given the keys to the Mackin and the Lori W in preparation for the Junior Sailing Camp," continued Hanrahan. "So within one hour from the initial email, Terence, Finnagh and I went down to Gashouse Cove to retrieve our RIB. There were two dirty bags, two dirty towels, about one dozen hypodermic needles and other garbage on the boat. The battery power was left on, and the engine was left in the water. Tom Anderson from the San Francisco Marina assisted with removing garbage and unlocking the Mackin from her temporary berth. I put the key in the ignition, did a lot of praying, and turned the key. The Mackin was running! I thanked Tom, then Finnagh and I eagerly took the Mackin home to South Beach Harbor. So far, the damage that we are aware of is two tears in the chaps. I am hoping we won't find further damage."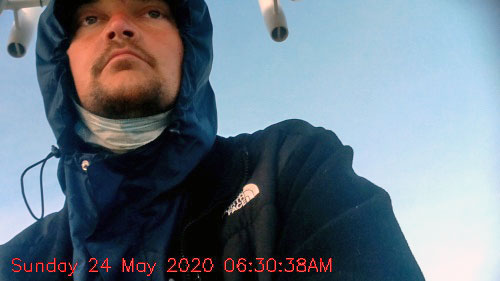 "This is not the first time we have seen suspicious activities on the dinghy dock," noted Hanrahan. "Our club owns several assets. The trawler Anabel is used for race committee and special events. Ed and Mary Mackin is used for mark-set and for junior sailing. Lori W is used for junior sailing. We also have our junior sailing and adult dinghy fleet of nine RS Teras and four Lasers.
"Starting Saturday, June 6, our Adult Dinghy Program begins, so the Lori W and the Lasers will be found at McCovey Cove. June 15 through August 14, our Junior Sailing Camp will be running, so expect to see both the Mackin and the Lori W in McCovey Cove."
The following advice could hold true for many marinas around California: "The latches on some of the gates are sticking. Please make sure that the gate is latched after you pass through. Do not let people follow you in to the marina if you are not familiar with them.
"Thank you Dan Courter for looking into the repair of the chaps and for getting a chain and lock for the Lori W and the Mackin. I will be filing a police report but need a few more details before it can be completed."
But wait, that's not where the story ends! We'll have Part 2 on Friday.
Receive emails when 'Lectronic Latitude is updated.
SUBSCRIBE