San Francisco South Bay Shipping News
We were talking with Drew Harper of Spinnaker Sailing San Francisco the other day, when he mentioned the 23 ships he saw anchored in the South Bay. "What's the South Bay shipping news?" he asked. It turns out all those pandemic Peloton rides to nowhere have to come from somewhere. Surprise, they all come from China. The New York Times says we are seeing excess ships in harbors waiting to be unloaded because of pandemic changes in shopping habits and logistical logjams created by worker challenges, caused by COVID.

The New York Times reported, "Pressure built as Americans refashioned their spending. Deprived of vacations and restaurant meals, they bought video game consoles and pastry mixers. They outfitted their homes for remote work and distance learning.
"At the twin ports of Los Angeles and nearby Long Beach, unloading has been slowed by a dearth of dockworkers and truck drivers as the virus has sickened some while forcing others to quarantine."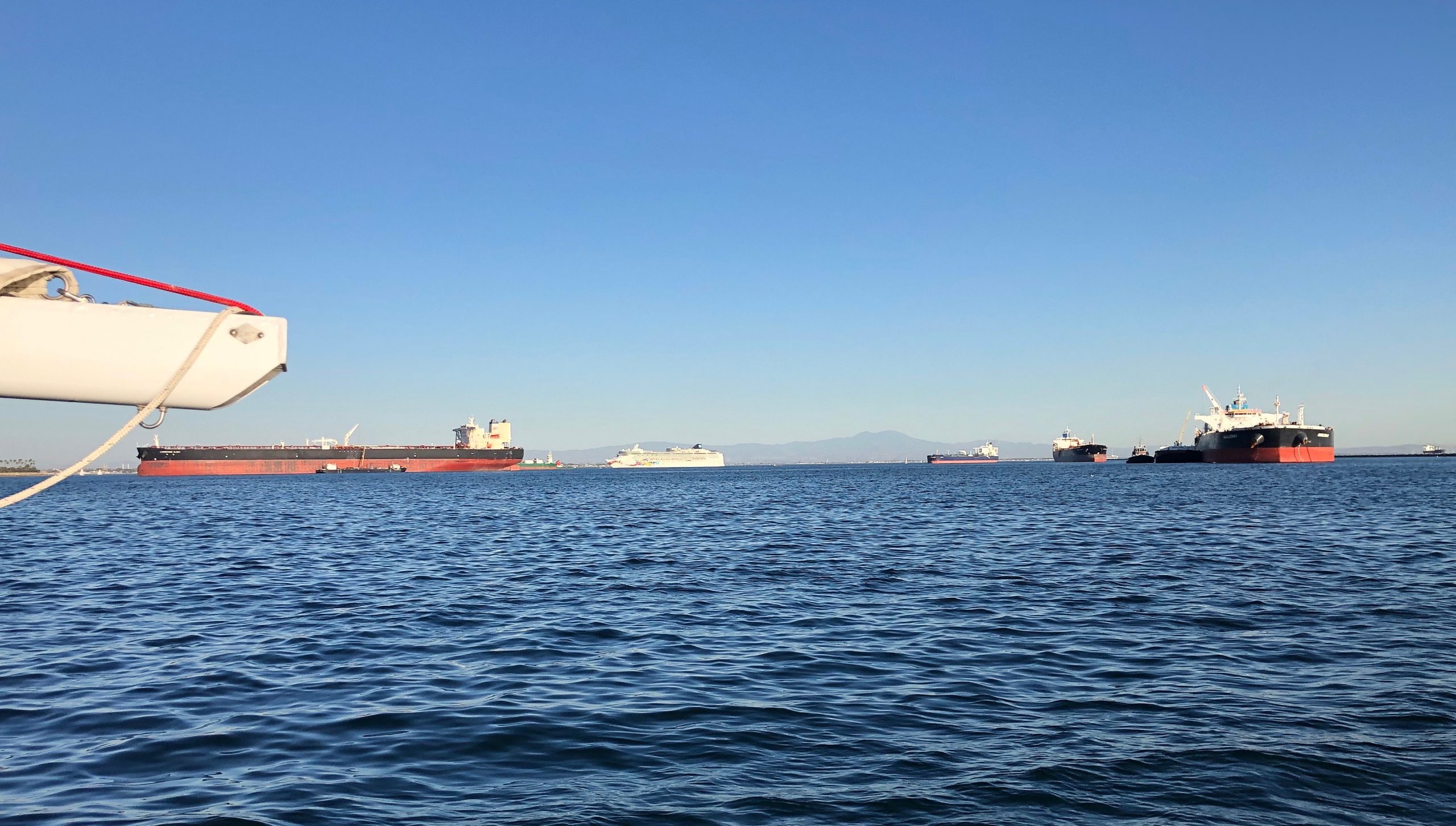 The Times quoted the Port of Oakland's maritime director, Bryan Brandes. "'In normal times, vessels come directly into Oakland,'" Mr. Brandes said. "'Right now, we're ranging anywhere from seven to 11 vessels at anchorage.'" That number can certainly change as the management of the shoreside workforce fluctuates due to the pandemic.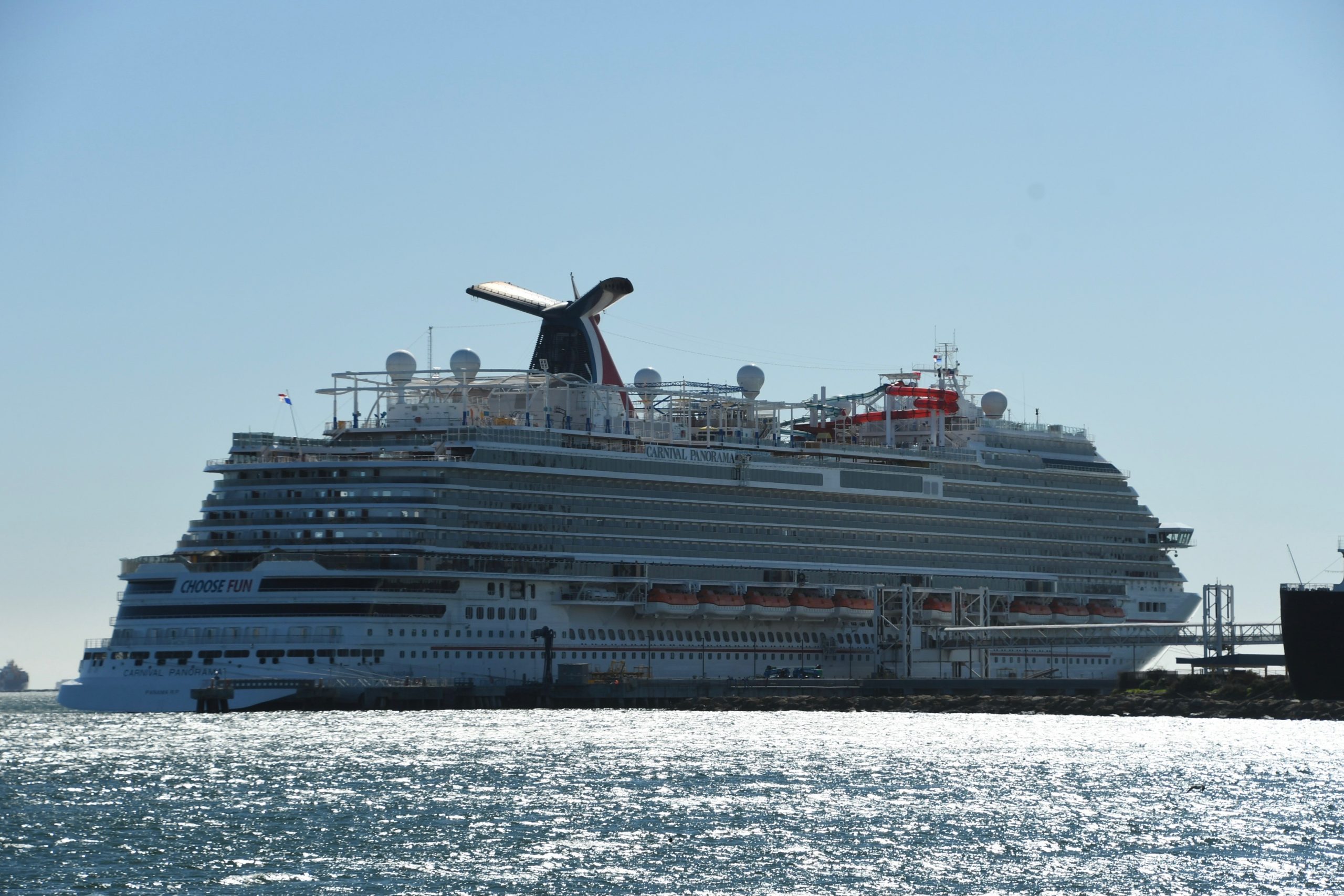 If you're headed out for a sail with the kids over the weekend, the large number of ships could provide a great experiential opportunity for a geography and flag lesson. You could sail between ships that are almost as big as the islands they call home — so the kids could sail to Panama, St. Vincent, the Bahamas, Malta, Cyprus or whatever else is in the mix. You could also teach them about flags of convenience, offshore banking, international liability laws, tax havens, how bananas get here, the source of all their game consoles, and other interesting lessons from the shipping industry.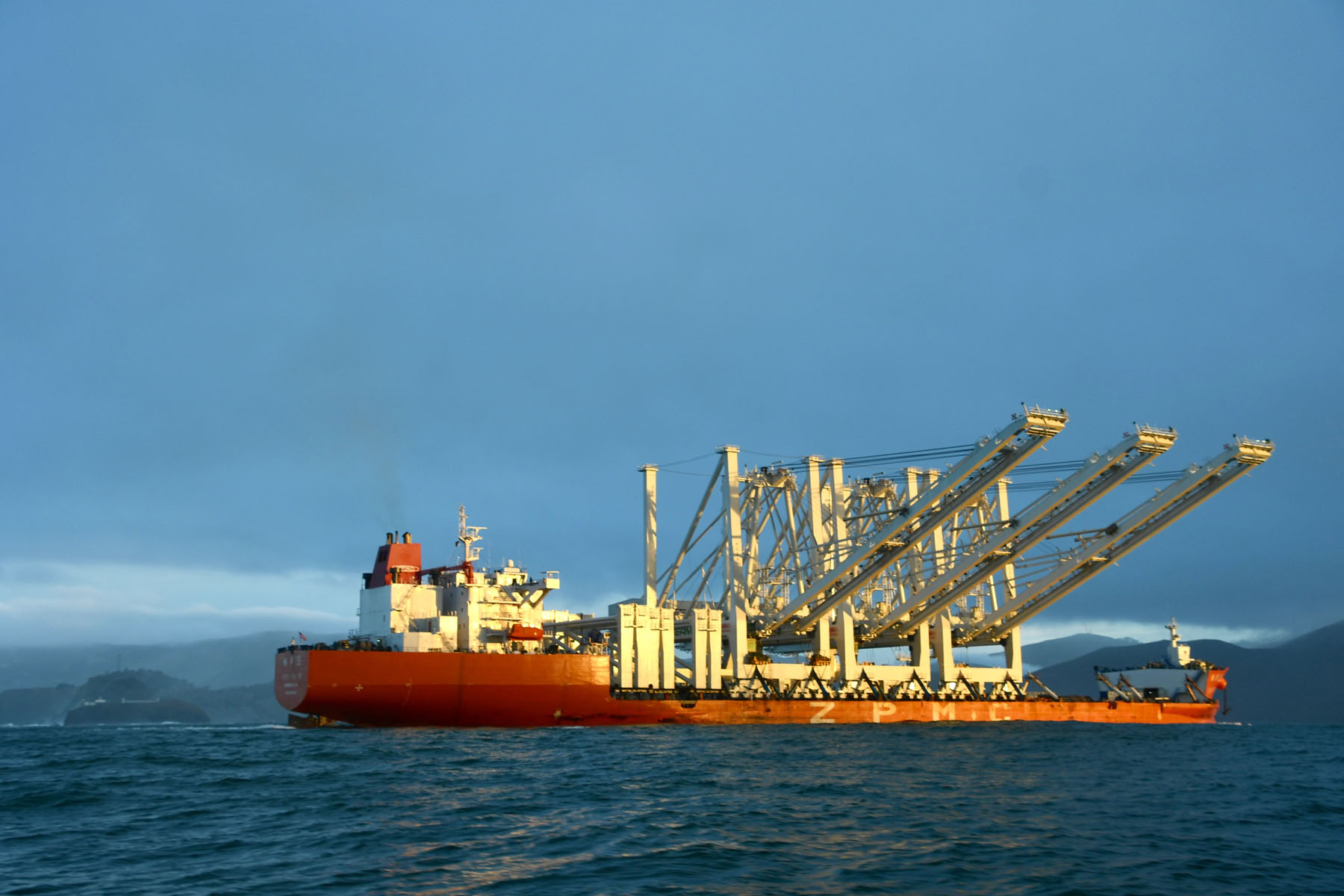 The Times story projected that the logjam might ease up by the end of summer, though by then we'll be heading toward the Christmas rush. In the meantime, you can expect to see an extra-large fleet of ships anchored off California shipping terminals.
Receive emails when 'Lectronic Latitude is updated.
SUBSCRIBE