Sneaking a Peek at June Races and Regattas
California Offshore Race Week
California Offshore Race Week will start tomorrow with the Spinnaker Cup from San Francisco Bay to Monterey. On Memorial Day, Monterey Peninsula YC will usher the fleet out of Monterey Bay on their way down the coast to Santa Barbara in the Coastal Cup. Participants can enjoy a Wet Wednesday race in Santa Barbara, then complete their dash down the coast to San Diego in the SoCal 300. Fleet members can choose all of the above or just one or two events. Got a really fast boat, like a MOD70? Then the CA 500 is for you. San Francisco to San Diego nonstop sailing out the Golden Gate on June 3.
Also Offshore
The OYRA will continue their 2021 with the Farallones Race on June 5. That same Saturday, the Otter Cup Invitational will take sailors from Monterey to Moss Landing.
On June 19 (coincidentally Summer Sailstice and not coincidentally the Saturday closest to the summer solstice on June 21), the 22nd Singlehanded Transpacific Yacht Race will depart San Francisco Bay for Hanalei Bay on the north shore of Kauai. Unlike in past decades, this year's race will start in front of Golden Gate YC instead of the Corinthian.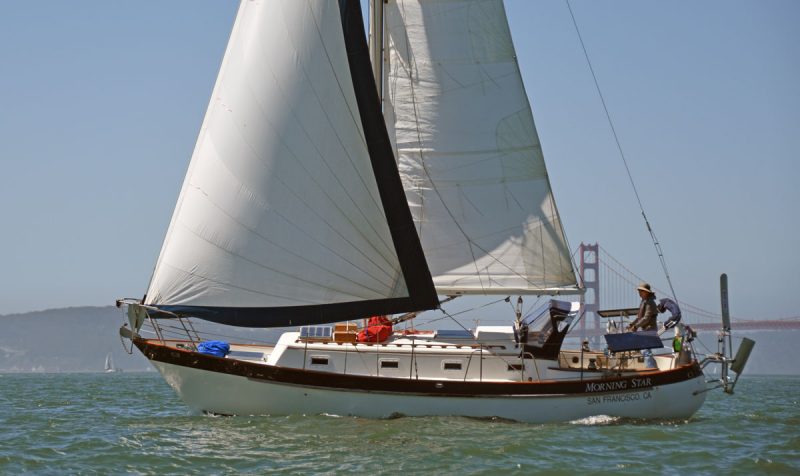 Next up for OYRA racers will be a jaunt down the coast in the Half Moon Bay Race on June 26.
Inshore Regattas
On June 12, Sausalito YC will kick off their Classic Boat Invitational Series for Bear, Bird, Knarr, IOD and Folkboat classes. After losing a year to COVID, the Delta Ditch Run will sail from Richmond to Stockton on June 12. Sign up for $100 by June 6 or $125 thereafter. Entries close at midnight on Wednesday, June 9. The Ditch Run is an official event on the Delta Doo Dah itinerary.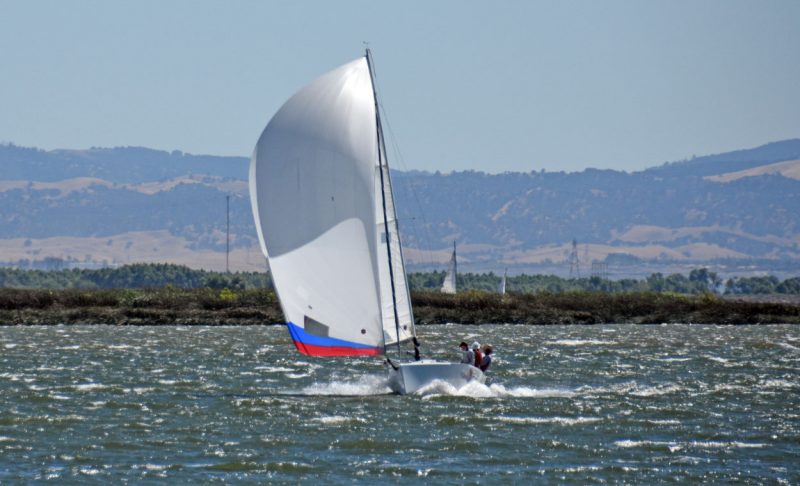 Although there've been few if any takers in recent years, Stockton Sailing Club still offers the South Tower Race — Stockton to San Francisco's Blackaller Buoy and back (nonstop!) — this year on June 18-20.
Also on June 18-20, South Beach YC and Encinal YC will co-host the PICYA Lipton Cup. For the third year (but not in a row because, well, you know how 2020 went), St. Francis YC will provide their fleet of 10 matched J/22s for one-design competition. The 10 clubs signed up are Berkeley, Encinal, St. Francis, Tahoe, Corinthian, Inverness, Sausalito, San Francisco, South Beach and Richmond YCs.
On June 19-20, St. Francis YC will run the Opti Heavy Weather regatta; on June 25-27 they'll host the Woodies Invitational.
SFYC's revived Midnight Moonlight Maritime Marathon will take advantage of the nearly full moon on June 26 for a 34-mile pursuit race to the Carquinez Bridge and back to Raccoon Strait. Register by 6 p.m. on June 23 for $40; $60 afterward. Registrations will close at 2 p.m. on June 25.
On June 26-27, Richmond YC will welcome racer kids for the Bay Area Youth Sailing Summer Regatta.
The local Vanguard 15 fleet will race Round the Island (Treasure Island) in memory of Jeff Knowles the evening of Tuesday, June 29.
Southern California Regattas
The USMRC match-racing series will continue with a qualifier at San Diego YC on June 5-6. SDYC will then host the US Open Sailing Series for Olympic classes and offshore doubles on June 11-13.
Los Angeles YC's Breakout Series will conclude on June 19.
Find these and scads more worthy regattas and events on our June Calendar, coming out in Latitude 38 on Tuesday, June 1.
Receive emails when 'Lectronic Latitude is updated.
SUBSCRIBE