September's Latitude 38 Magazine Is Out Today
Woweee! It's September already! As one of our crew so accurately wrote this week, "Boy, we thought August arrived quickly; nothing compared to how quickly it blasted past." September often signals change: change in the seasons, change in the weather conditions, upcoming holidays … The one thing it doesn't signal in our part of the world is the end of the sailing season. California sailors are blessed with year-round sailing. No putting the boat away; just changes in outfits as the fall and winter kick in — still a little way off, as most days the weather is as summery as we could wish for, here in the Bay Area. And as we're all about sailing, here's a preview into this month's Latitude 38 magazine, filled with stories about sailors and sailing.
Catalina Diving With David Crosby
Rick Marvin recalls stories of diving and sailing with David Crosby aboard Mayan in the Channel Islands. "My wife Amy and I owned a charter sailing business, Bluewater Sailing, on the island of Kauai from 1983 until 2005. We had a Pearson 424 ketch rig that we sailed from Hanalei Bay in the summers, and spent the winter sailing from Point Allen on Kauai's southwestern shore. David and Jan Crosby, Graham and Susan Nash, and many of their friends sailed with us often on Lady Leanne II. Needless to say, we had a ton of fun in the trade winds, and a great boat to enjoy the excellent sailing conditions."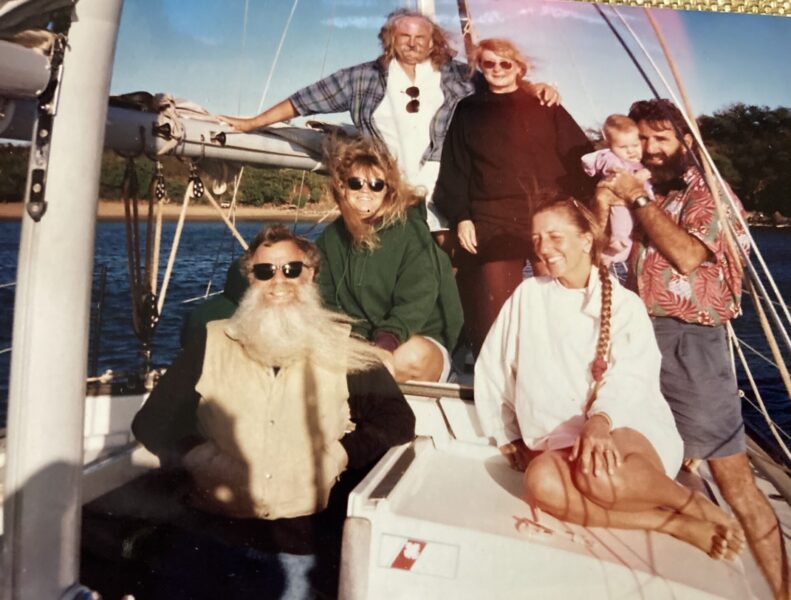 I'm Not Bob — The 99th Mackinac Race
The Great Lakes are more like oceans than lakes, but without salt or sharks. They can present dangerous and challenging conditions like the oceans, hurling towering swells, hurricane-strength winds, and freezing sleet and snow, as well as hour after hour of easy downwind runs and gorgeous pink and Tiffany-blue sunrises and sunsets.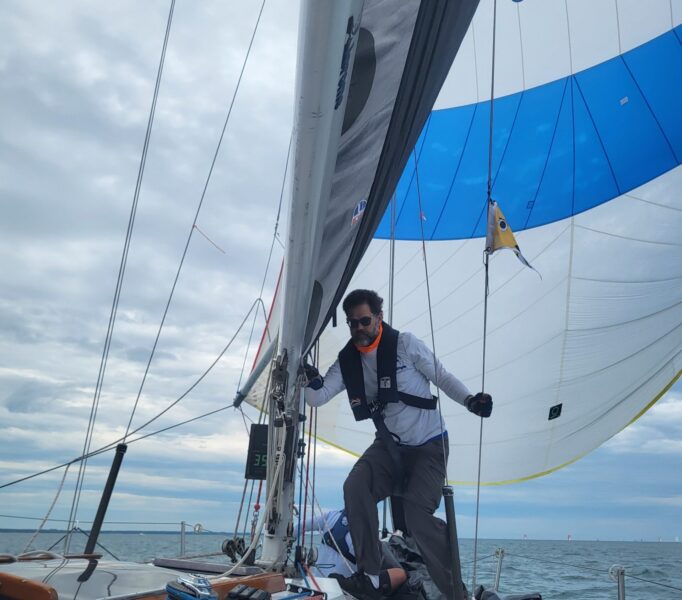 Getting Back to Sailing Basics on Lake Tahoe
I have fond childhood memories of dangling my legs over the rail as I sailed with my best friend's family to the Channel Islands. I was only 8, and we did not have active roles on those trips, but as saltwater sprayed in our faces, the sailing seed was firmly planted. Years later, the dream was kept alive first by sailing books, followed by a mild obsession with sailing blogs, and then the advent of YouTube sailors. Watching the big sailing channels in their infancy, I saw people learning the life and lifestyle as they went. Sailing felt attainable.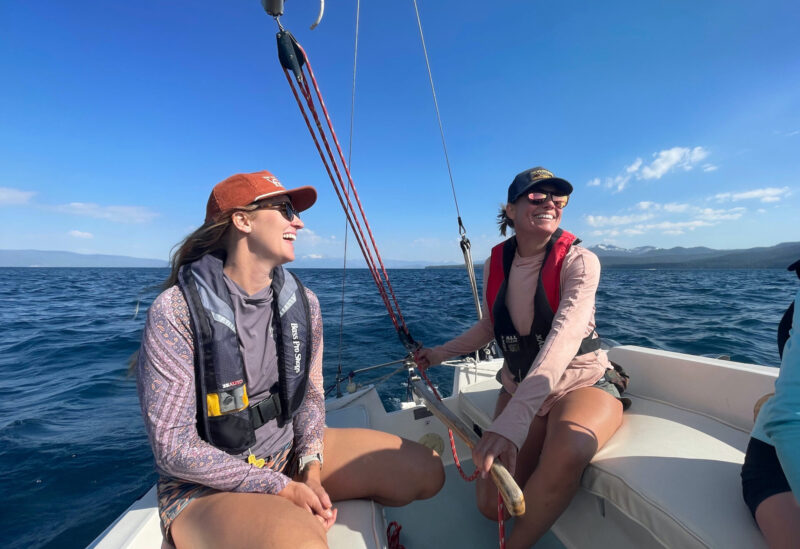 Plus, we bring you all your favorite, regular columns:
If you've subscribed to Latitude 38, you should receive your issue shortly. If you haven't subscribed, you're missing out, but you can still pick up your copy from your favorite distributor.
Receive emails when 'Lectronic Latitude is updated.
SUBSCRIBE