Seeing Sailboats in 'Down Under' Tasmania
While Latitude 38 is, at its core, a West Coast sailing magazine, our crew come from and travel to various places around the globe — as sailors are inclined to do — and sometimes they're able to get a glimpse of the local sailing life. Our 'Lectronic editor is spending a little time in Tasmania, Australia, and snapped a few pics from various locations in the island-state's northwest.
First stop, Strahan (pronounced Strawn). The fishing village is situated on the banks of Macquarie Harbour, known to locals to be three times the size of Sydney Harbour (already an enormous body of water.) Here we met Terris, known as "the crappy old bastard under a hat," but his mates call him Terry — a fellow who has lived in Strahan all his life and is a third-generation local.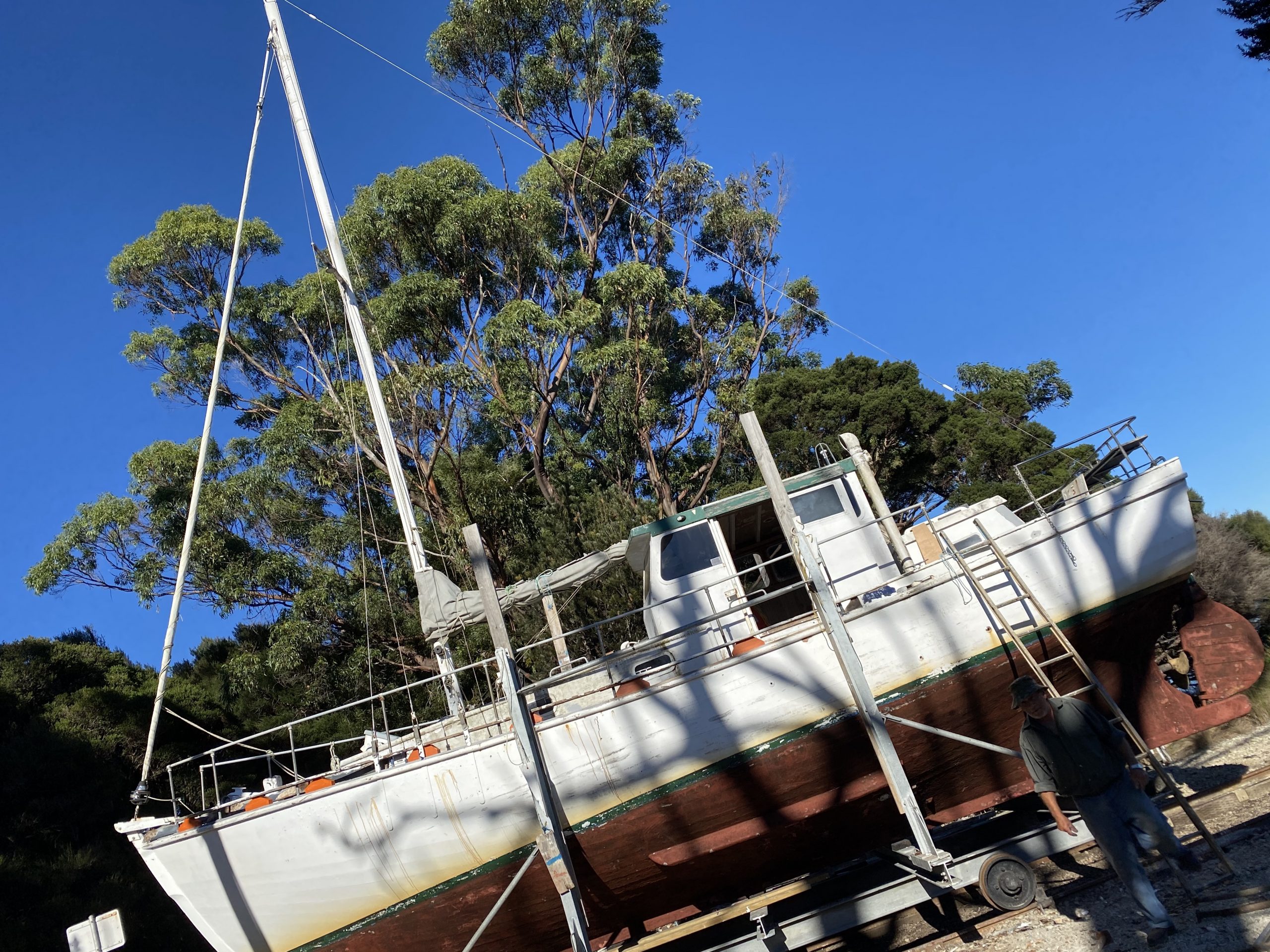 Terry told us his boat had been built in South Australia in 1976, and although he doesn't know its pedigree, his intention is to simply cruise it around the Harbour.
On the other side of the bay we spotted this sleek-looking beauty . .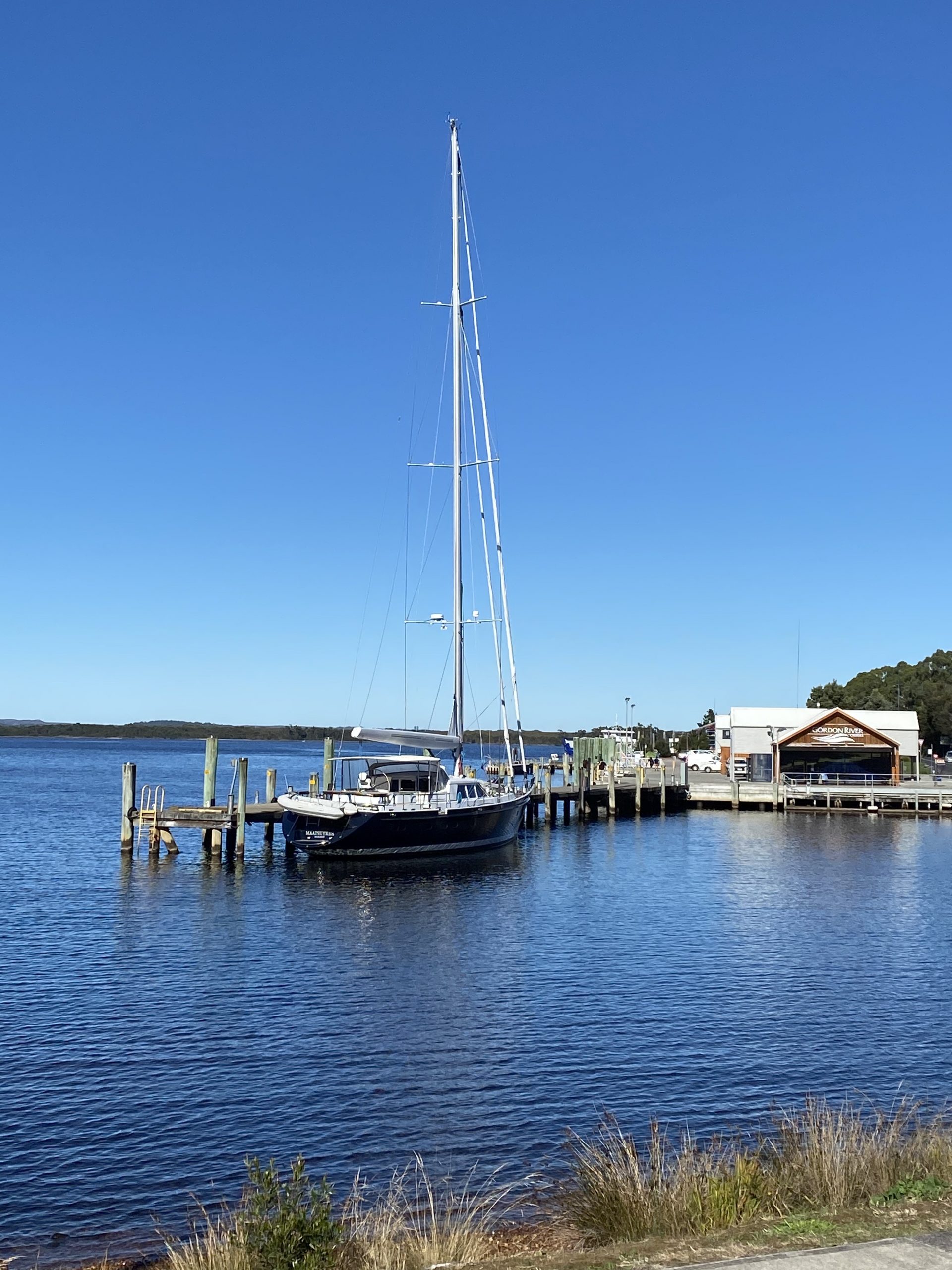 … and in the middle of the harbor, a vessel that looked as if it had fought its way in through the notorious "Gates."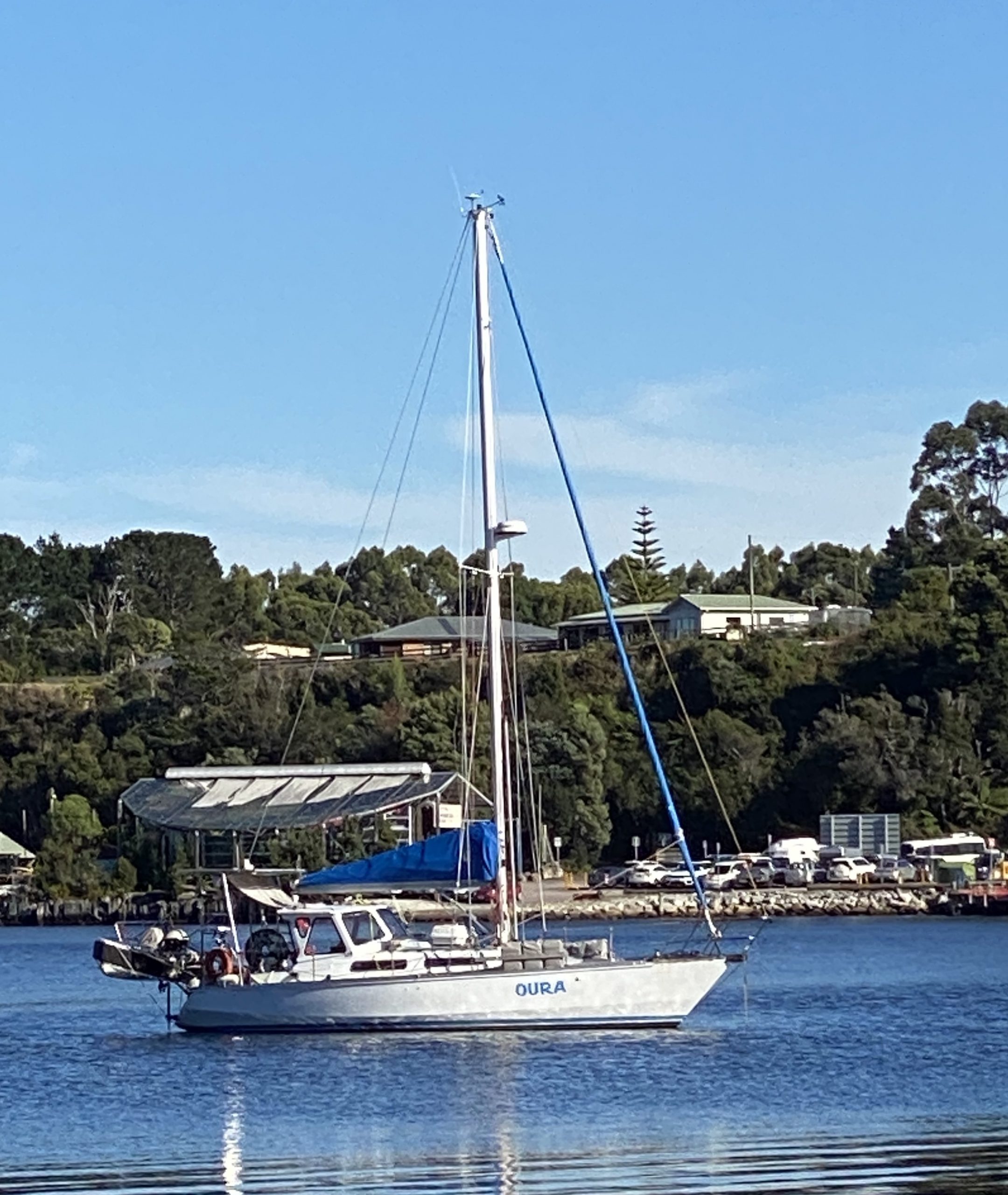 Then, in suburban Burnie, we met John Martin, who had built this sturdy little sailing skiff in his shed — a 16-ft Swampscott dory, originating in the Boston (USA) area.
"I built it between 2008 and 2012." said John. "I sail it on the Mackintosh Lake, but mostly I use it for fishing."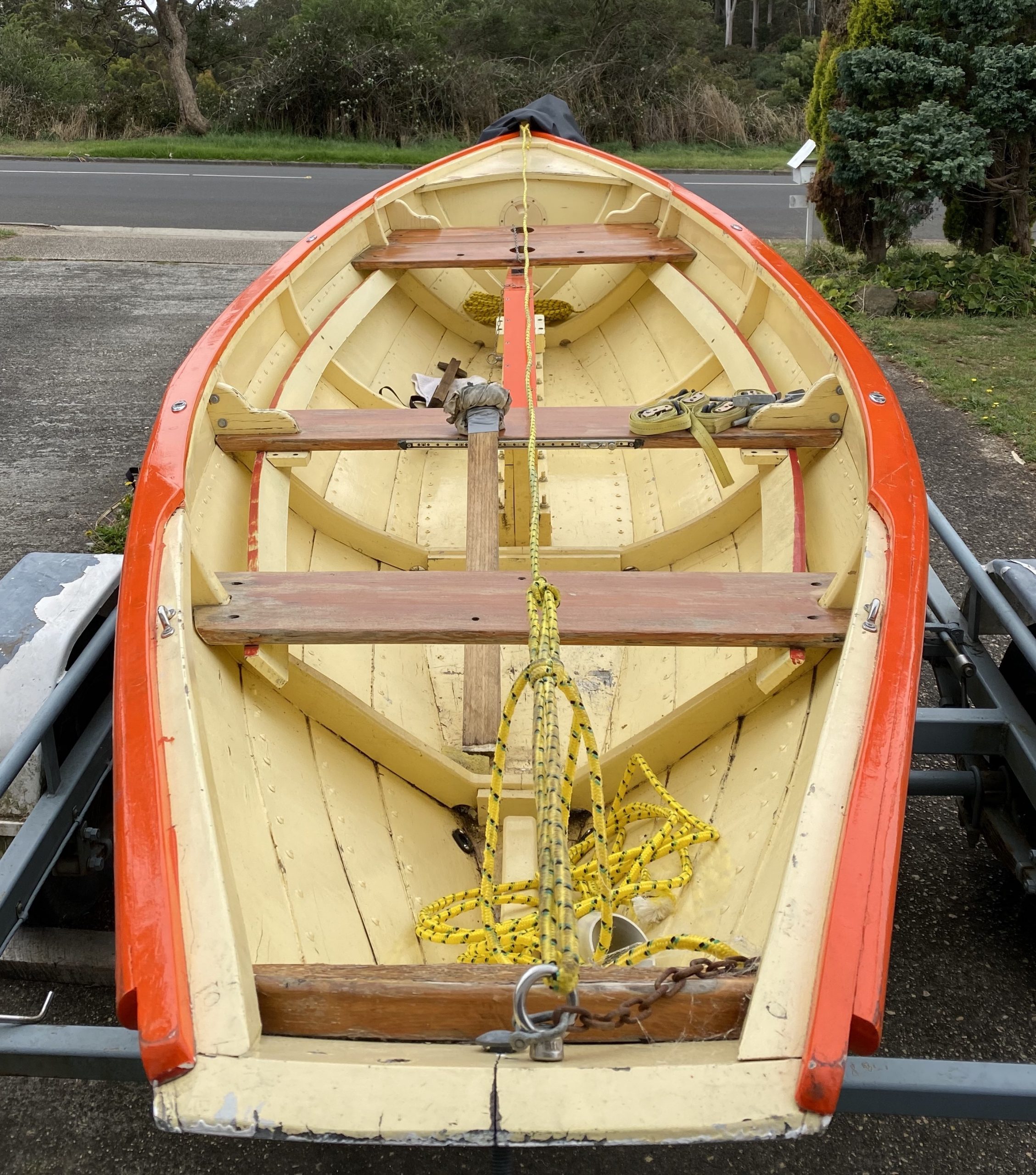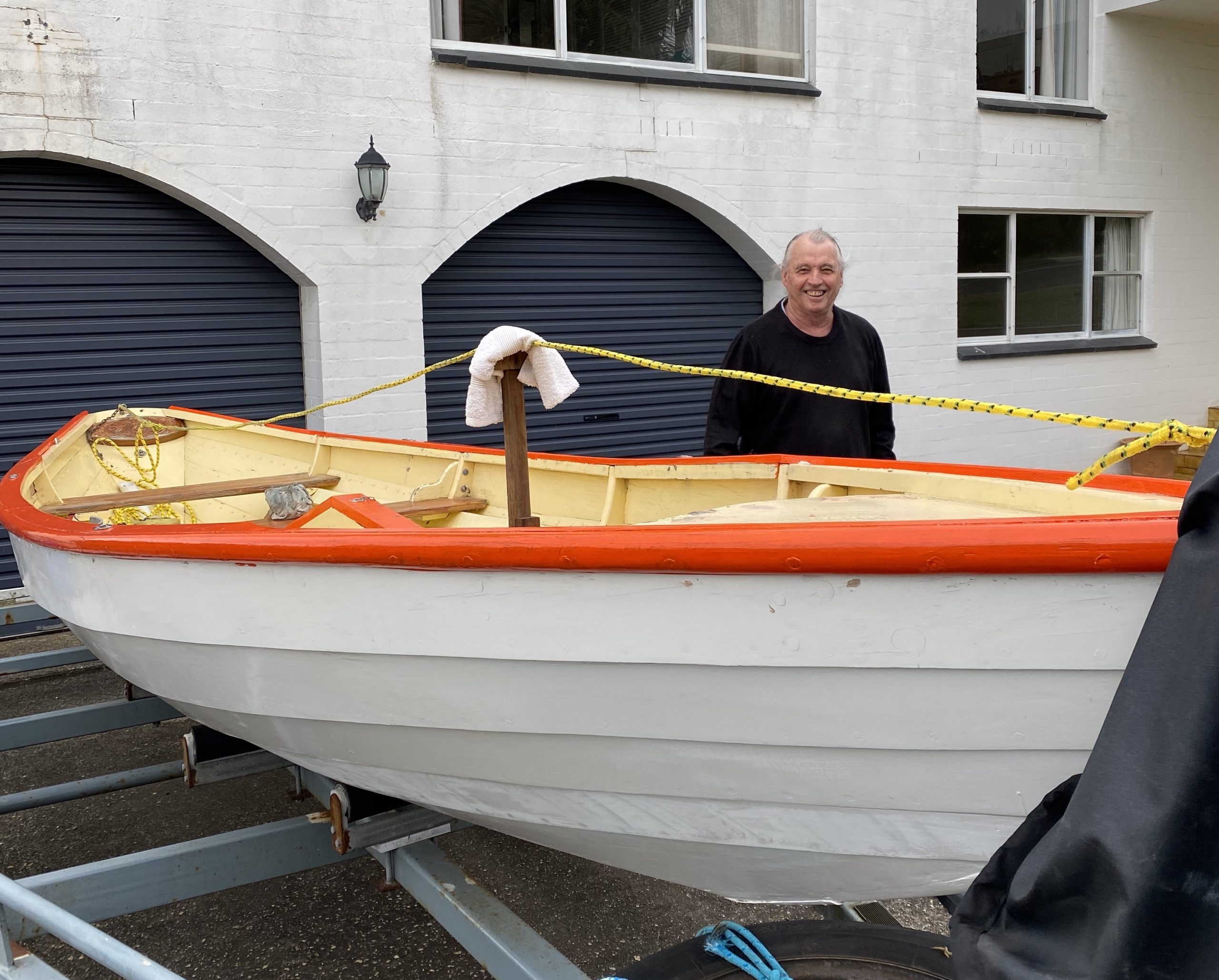 Later in the day, during a drive into Smithton on the Duck River, we were lured to the water's edge by a pair of masts that made us believe we'd discovered a long-lost schooner.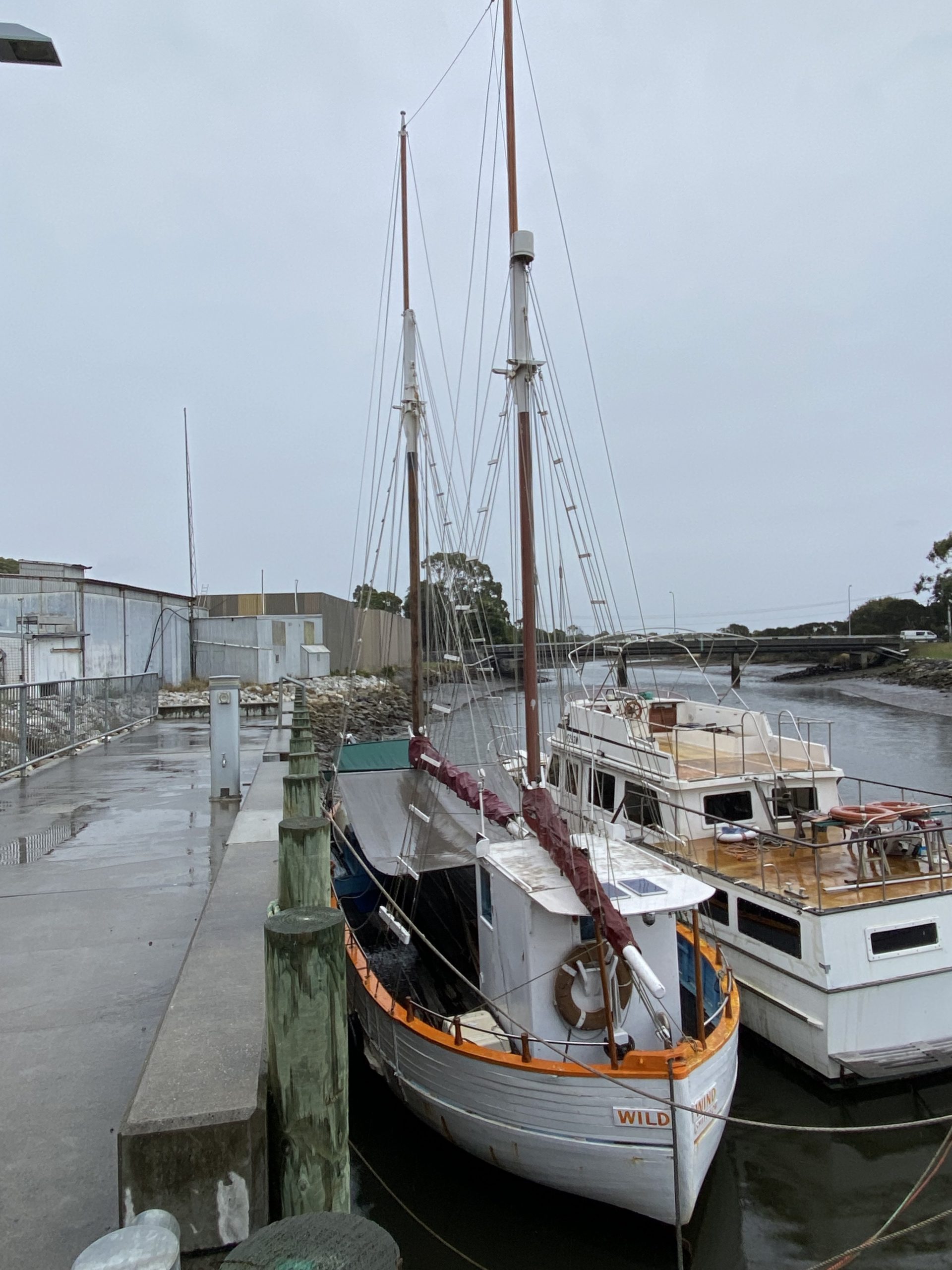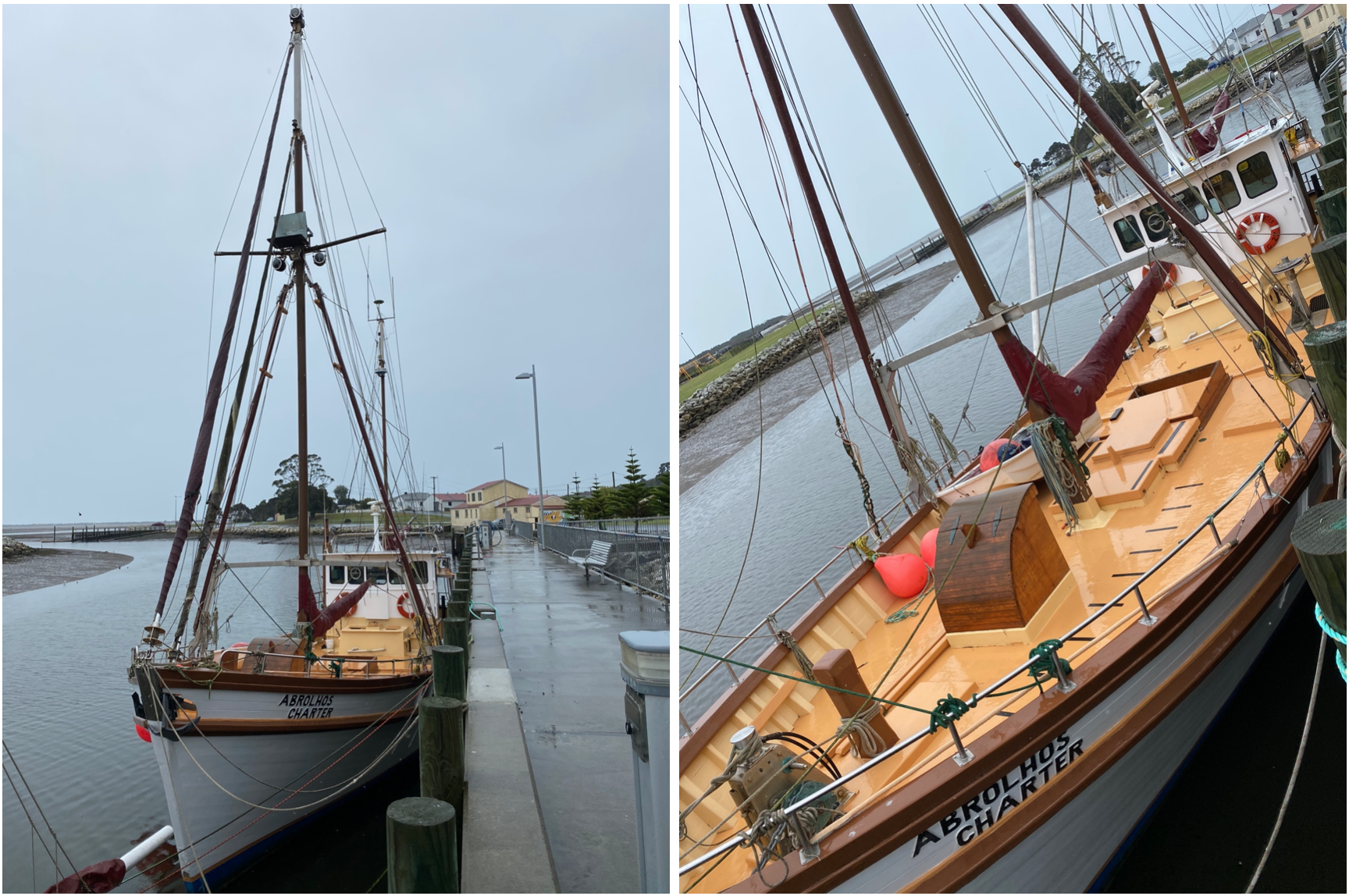 We also met a sailor who, many years after spending almost a week tied up at Tiburon Yacht Club in 1972, spent several months circumnavigating the island of Tasmania — by all accounts, a voyage not designed for the faint-hearted.
Receive emails when 'Lectronic Latitude is updated.
SUBSCRIBE