What Is There to Say, Exactly, About the America's Cup?
Yesterday on Scuttlebutt, Craig Leweck expressed his reservations about reporting on the America's Cup. 
I was at a dinner party recently when asked for an America's Cup update. I stumbled through a response, feeling like the information failed to tantalize, but truth is there is not much tangible information to share.
With the launch of four AC75s, we have learned they do sail, which I guess is noteworthy. When the concept was revealed, it was otherworldly, so proof of concept is a headline. And as each of the four teams presented different approaches to the Rule, it either confirmed there are four ways to skin a cat, or three ways to do it wrong. That reveal will come later.
What my response dwelled mostly on was the fifth team, Stars + Stripes Team USA, whose greatest accomplishment thus far is that I am still talking about them. Among the late entries, they remain, while two others — Malta Altus Challenge (MLT) and DutchSail (NED) — have withdrawn.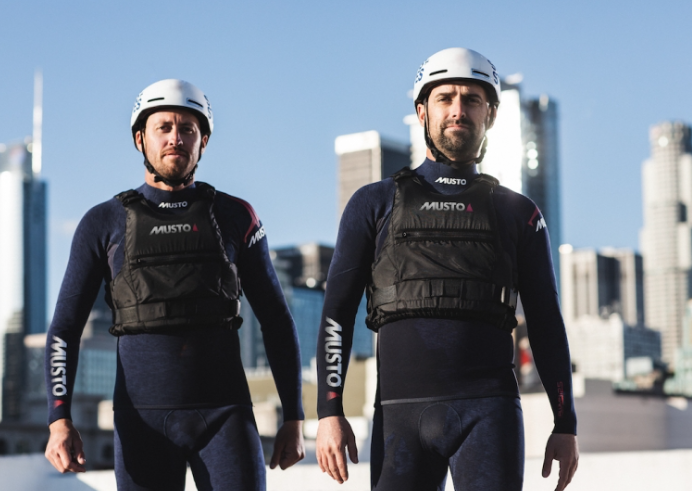 But much like the 2020 USA presidential candidates for the Democratic Party, it is one thing to launch a campaign but quite another to follow through with it.
Is Stars + Stripes Team USA on life support? Hard to know . . . they don't like answering that question, nor will the Defender or Challenger of Record offer an update. The decision by the Arbitration Panel in March 2019 certainly resuscitated them, but if the goal is to win the America's Cup, it's hard to see a pulse.
In the absence of another lifesaving act by the event administration, the first America's Cup World Series (ACWS) regatta of the 36th America's Cup cycle, to take place April 23-26, 2020, in Cagliari, Sardinia, should be a put-up-or-shut-up moment . . .
Receive emails when 'Lectronic Latitude is updated.
SUBSCRIBE