Sausalito Community Boating Center Hosts 9th Annual Herring Festival
If you've spent any time on or near the water in recent weeks (which we hope you have), you may have noticed the excessive bird activity. Yes folks, we are in the midst of herring season, the gulls and seals' favorite time of year. Ours too! Because we get to enjoy eating the herring that are caught, and we get to enjoy Sausalito Community Boating Center's annual Herring Festival.
This year the festival is a hybrid event — live and virtual. The in-person event will be held in the Spinnaker Restaurant's Banquet Room with cooking demonstrations, live entertainment, and an amazing dinner, featuring the Bay Area's famous herring prepared in a variety of fashions — "You can barbecue it, boil it, broil it, bake it, sauté it …" Oh, wait, that was shrimp. But a quick peek at the menu shows herring will be offered as pickled, swimming in a curry cream, and smoked. There is, of course, a full menu on offer, including "Grilled Herring with White Beans and Pea Sprouts." YUM! Is there a herring dish for dessert too?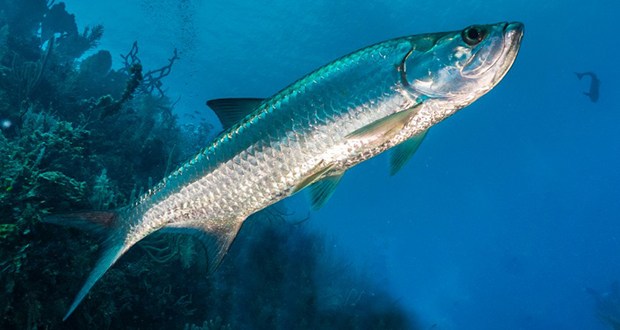 Food isn't the only feature of the Herring Festival. There is a silent auction with some value-packed items on the table, and raffles that could land you a sail aboard the Matthew Turner, kayak rental with Sea Trek, gift certificates for several local outlets, and even a Seaweed Camp with Flora and Fungi Adventures — yes, you read that right, a Seaweed Camp. Check out the full list of raffle items here.
SCBC's mission is "to preserve a gathering place on Sausalito's waterfront to engage and educate the public about our rich maritime history and small craft heritage through affordable direct experience." By participating in the Herring Festival, you will be supporting this mission and helping the organization build their facilities and fleet, which will provide affordable access and education.
"We will offer waterfront education and recreation for all abilities through Sausalito Parks and Recreation. Maritime skills training on the water will target local youth and underserved community members. Experiential youth learning programs in collaboration with local schools will use a STEM (Science, Technology, Engineering and Math)-based curriculum."
SCBC at Cass Gidley Marina is a 501(c)(3) nonprofit established to create and maintain a community place that provides affordable access to boats and the water, preserves maritime heritage through education and skill-building, and promotes environmental stewardship of the local Bay ecosystem. You can learn more here.
The center's volunteers and crew have been working hard to complete the project and open their doors to the community this spring. They're building docks, building boats, and developing programming. Volunteers have also been helping onsite with the Second Sunday work parties,  which bring together many hands and make the work lighter. If you would like to get involved or make a donation you can find the details here.
Herring Festival Date and Details:
Live Event:
Thursday, February 24
5:30–6:00 p.m. Cocktails | 6:00-8:00 p.m. Dinner — You can even have your dinner delivered to your door!
If you can't make it in person, join the free online event on Zoom.
Get your tickets here: https://scbc.betterworld.org/events/scbc-herring-festival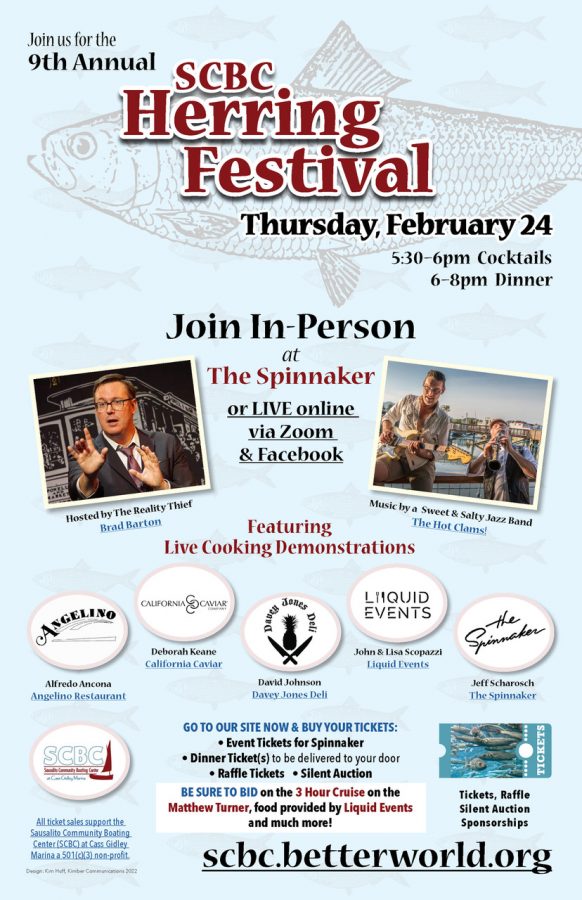 Receive emails when 'Lectronic Latitude is updated.
SUBSCRIBE