Sailors Recoil at Development Plans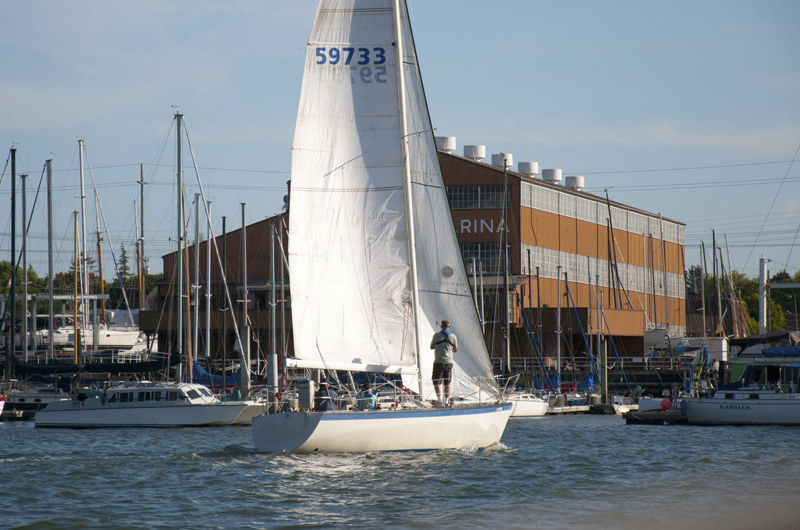 On November 18, tenants at Alameda Marina were notified by Bay West Group of new development plans for the 43-acre marina property. The Master Plan drawn up by San Francisco-based architecture firm EHDD and presented on their website shows 10 acres of housing, two acres of commercial property and 11.5 of industrial/maritime use. EHDD's website says: "EHDD is working closely with Alameda city staff, key representatives of the Planning Commission, BCDC, and the local community to ensure that all stakeholders take ownership of the master planning effort."
Tenants who attended a meeting yesterday at Island YC regarding the development plans said Bay West described an 18-month process during which they would work with tenants to help them find new space or, in some cases, to extend their leases. Tenants at Alameda Marina include Deep Ocean Exploration and Research, Doyle Sailmakers, Eskelund Marine, Fasco Fasteners, Excel Graphics and Svendsen's Boat Works. In addition to the boatyard, the marina also currently houses a large number of dry-stored boats.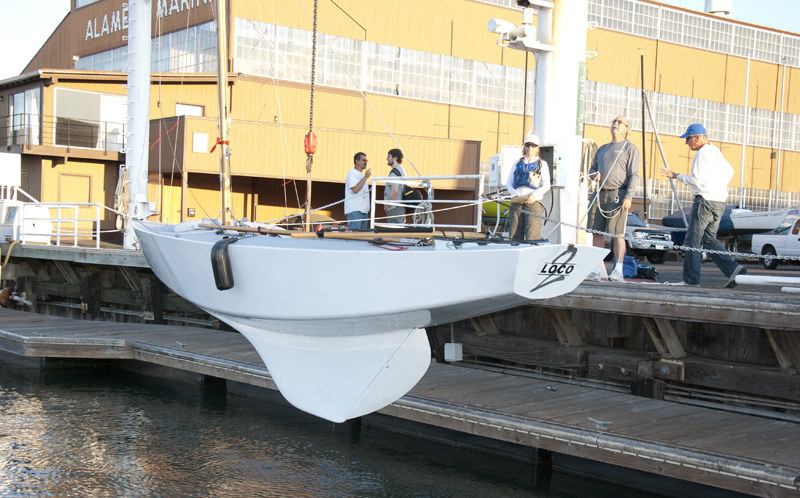 Liz Taylor said she received a postcard inviting her to attend the tenants' lunch without any notice that the lease for her business, DOER, would be jeopardized. "It was a friendly postcard for a very unfriendly meeting," says Taylor, whose marine consulting firm designs and builds remotely operated vehicles, including submarines. "They showed photos of Svendsen's Boat Works and welding and said it was incompatible with what the City and the developer have in mind for the property." She said tenants were told that the City's mandate for housing and infrastructure improvements meant that the property would need to be "fully developed."
After the tenants' meeting, Bay West Group hosted a community meeting to survey reactions to various types of housing, ranging from single-family to multi-story. Slides shown at the meeting showed an "inlet" where the dry dock is currently located and no visible parking for the marina's dock tenants. One attendee said the possibility of condo units five stories high were discussed for the adjacent area.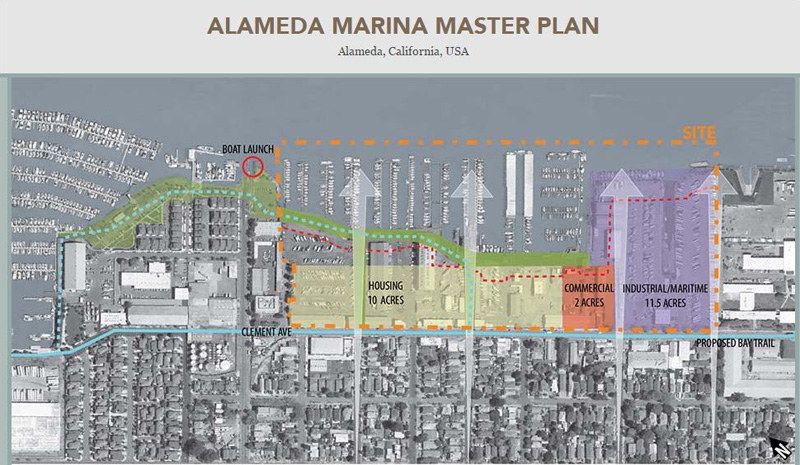 Attendees at both meetings were told the developer had not yet proposed the Master Plan to the City of Alameda. The city's website has no mention of the site or any proposed development and it was not on the agenda for the City's November 23 planning meeting. (See the Alameda master plan here, and the Bay West site here.)
Not surprisingly, introduction of these development proposals drew strong criticism from many local sailors and marine business people. Social networks are currently abuzz with talk of marshaling resistance to the extensive waterfront development scheme, which would seemingly destroy a long-established center of community sailing and related business. You can make your opinion known by writing the City of Alameda Planning Division at this email address.
Receive emails when 'Lectronic Latitude is updated.
SUBSCRIBE