Hop Aboard for Sailing Adventures With 'SEA' San Rafael
May is just around the corner, and with it, Sailing Education Adventures' (SEA) "Messing About in Boats Saturdays!" and Safe Boating Day. SEA is also holding adult Small-Boat Beginning Sailing classes. Read on for all the details.
Safe Boating Day May 7
Sailing Education Adventures (SEA) is offering a Safe Boating Day on May 7 at the Marin Yacht Club from 12:00 noon to 2:00 p.m.!
"Counselors will be available to take adults and kids out for a "mini lesson" on our sailboats. We will have boating safety information to hand out, and we will be fitting and handing out PFDs! We have adult and children's sizes! Come get your own!"
Safe Boating Day is funded by Division of Boating and Waterways.
Messing Around in Boats Saturdays!
SEA has designated the first Saturday of every month as "Messing About in Boats Saturdays!"
This is a way for SEA members to come on down to the docks, with other, knowledgeable members, and mess about in our boats!
There is always something that needs to be done to keep our fleet healthy and available to our members, students and campers.
So every first Saturday morning, Doug and Jane will be on the docks with something to do! Members can come and help out, volunteer a bit of their time to help this community sailing organization, and maybe learn something about boats! Best of all, meet other like-minded members, and join us in a sense of community, around our boats.
Small-Boat Beginning Sailing Classes
If you have been wanting to take this class, either because you are a brand-new sailor, or because you want to brush up on your skills (many of our members have done this), now is the time to sign up.
Classes are filling quickly, as we had a wait list of 16 people from last year, and many inquiries over the winter. The May class has already filled!
An introduction to sailing small boats (the BEST way to learn to sail!), Small-Boat Beginning Sailing is perfect for the novice sailor or someone with prior sailing experience who is looking to brush up on their skills.
Students will learn to tack, jibe, sail on all points of sail, dock the boat, and get into and out of "safety position" and into and out of "irons". Safety and self-confidence are stressed. Class will cover basic knots, and rigging a simple small sailboat.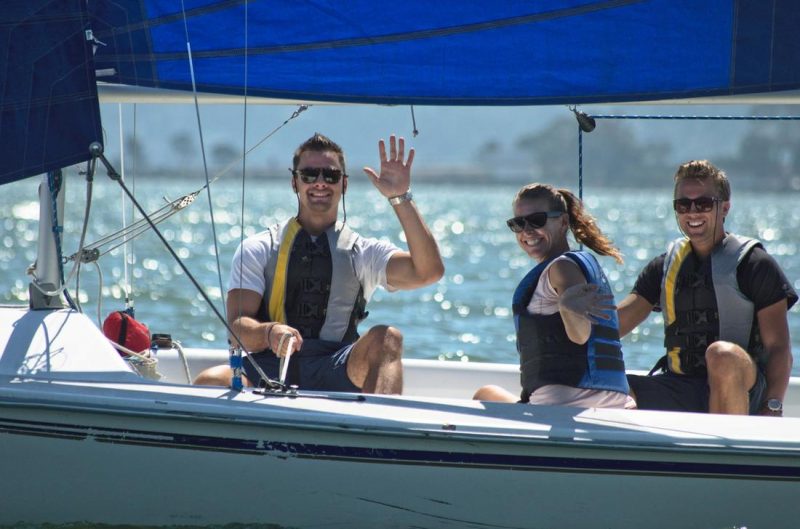 "Sailing Education Adventures (SEA) is the North Bay Area's community sailing organization dedicated to providing on-the-water activities and affordable sailing lessons to youths and adults. Members enjoy sailing, kayaking, socials, workshops, and other community-oriented activities."
To find other local community and youth sailing opportunities, head over to our Youth Sailing page.
Receive emails when 'Lectronic Latitude is updated.
SUBSCRIBE