S/V 'Freedom Kirkland' Location Reveal
How good is your knowledge of Mexico's anchorages? Recently we shared the photo below of Kirk and Charlene (Char) Wagner's Beneteau 393, Freedom Kirkland, anchored somewhere in Mexico. It's time to see who had the correct answer.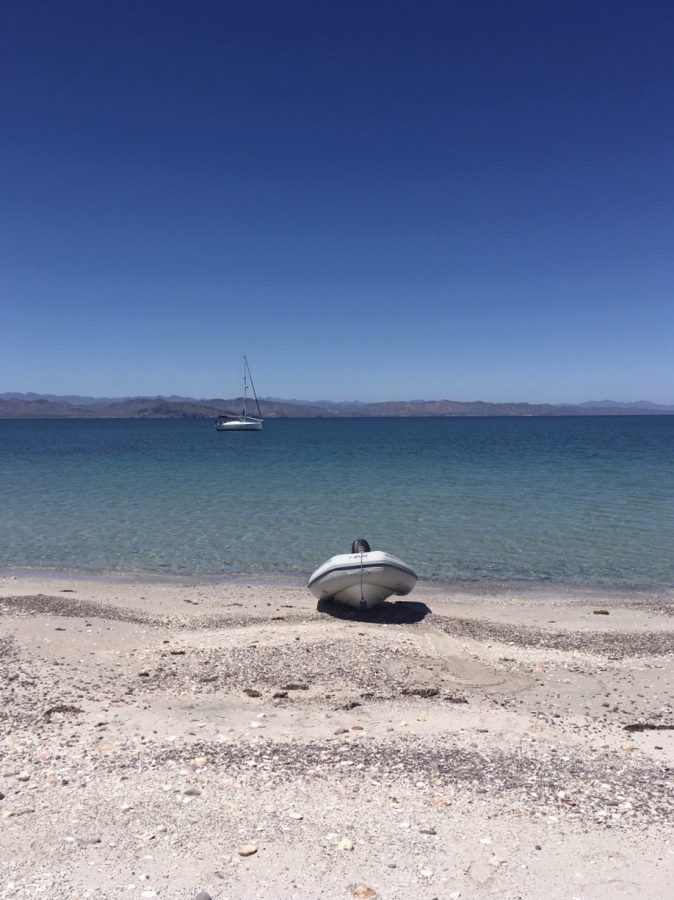 Stuart Carlisle said Isla San Francisco. That was also Pat McIntosh's first guess, but after considering the background geography he changed his mind. "I think from the hills in the background it is Punta Salina, a bit north of Amortajada Lagoon, but it has to be from the west shore of Isla San Jose."
Puerto Los Gatos was Mike Reed's response. While Sandy Edmonson and Alain each said Santo Domingo. Though in keeping with the idea of the 'exact' location, Alain added, "at the entrance to B Concepcion."
Alain wins the "Where is Freedom Kirkland" contest. Well done! And well done also to Sandy for identifying the location – we just needed a little more information. Kirk and Char wrote that the photo was "taken from the Domingo anchorage at the entrance to Bahia Concepcion on the Baja."
Thanks everyone for playing along!
Kirk and Char spend most of the year at their farm in Alberta, Canada, and store their boat in the Sea of Cortez until they can get back down for more cruising over the winter. One of their must-do stops is the SailFest in Zihuatanejo, in February. They share the boat with their cat, Sharpie, and in 14 years of cruising Pacific Mexico have stopped pretty much everywhere. "We have been down to Huatulco twice, and there are not many anchorages along the Mexican Pacific coast that we haven't dropped an anchor in over the years."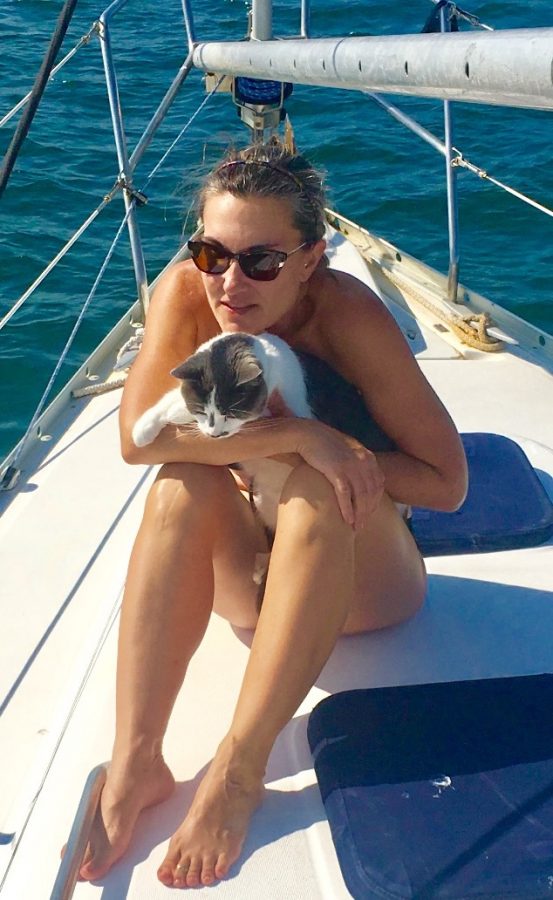 Bahia Concepcion is only one of the numerous beautiful stops you can make if you head south with the Baja Ha-Ha, and then continue cruising the Sea of Cortez. Ha-Ha registrations opened on May 11, and 72 sailboats are already signed up! Of course there are dozens of Californians on the list, but sailors are coming from all over the place, including Hawaii, Utah, South Dakota, Colorado, Idaho, Michigan, Alaska, and British Columbia. Who will be the "farthest from San Diego" Ha-Ha participants?
Receive emails when 'Lectronic Latitude is updated.
SUBSCRIBE