Ryan Foland Can Explain Everything
In the March issue of Latitude 38 Mitchell Andrus told us about Ryan Foland's engine project on his Cal 34-lll Bingo 2, which hails from Huntington Harbor. Ryan's become a real, hands-on owner, pulling apart the engine and putting it back together, which is why he knows so much and can explain everything. Even the photo below.
We sent Ryan a link to the story and asked if his engine was now purring along. He replied, "She sure is. Well, after I had to figure out how to replace the impeller when no water was coming out. But I did it. And just in time for a romantic Valentine's Day harbor cruise on which we actually hit a shoal, and got stuck! And BoatUS couldn't get us unstuck, so we had to wait four hours for the tide to pop her out. Hahhhaa! I swear, it is always something. But it is a Valentine's Day neither of us will forget. There was even a drone capturing the footage, and someone forwarded me the video. Here is a screenshot."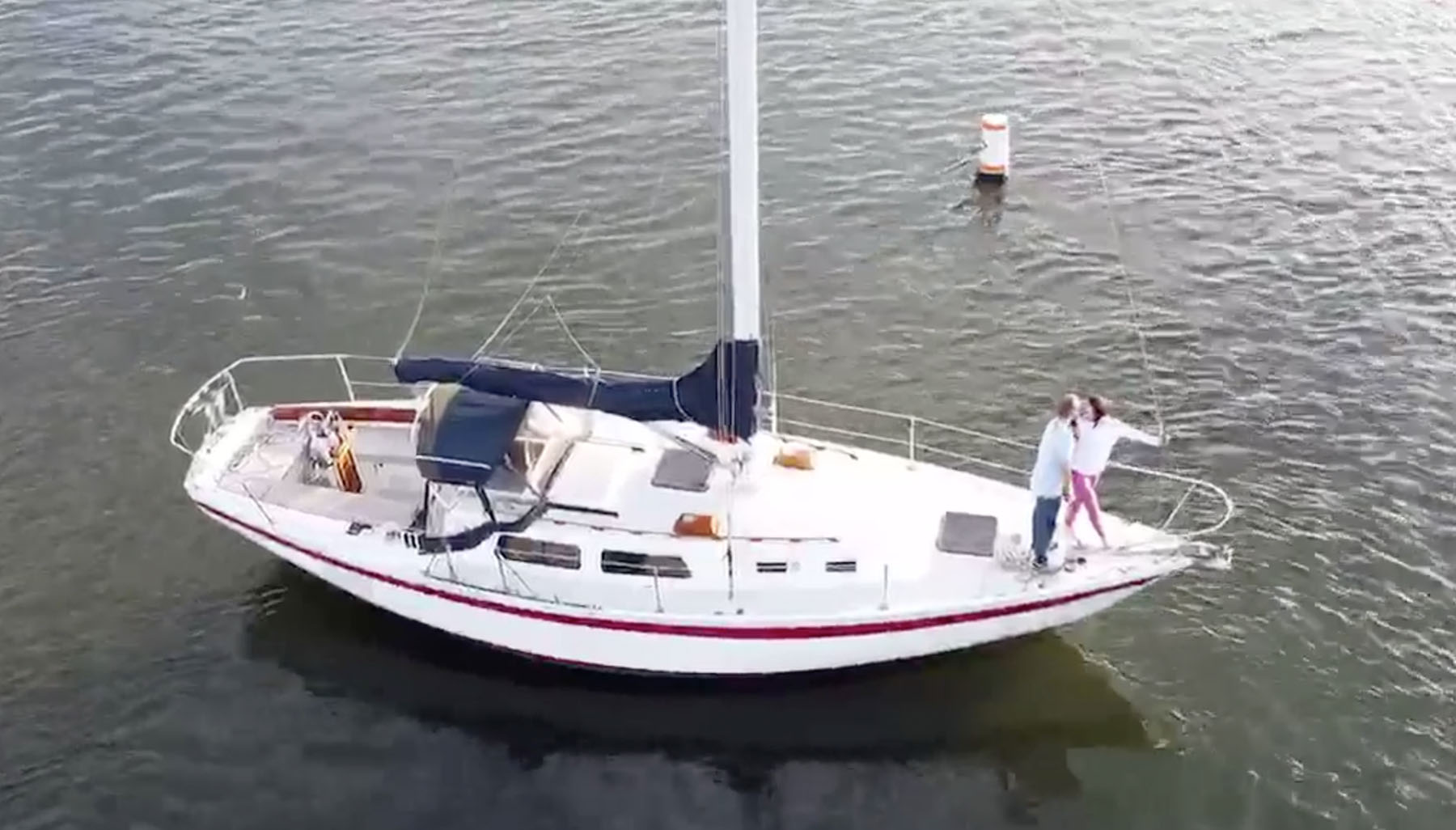 So how does he explain that? "I was making a wide turn around a derelict boat that was swerving, I followed a Duffy around this buoy, and when I did, I looked at it, and it said 'SHOAL,' and I was like, 'Wait, that says shoal, that means …' and that is when we came to a soft halt as our keel kissed the muddy floor." As the saying goes, "There are three types of sailors: those who have run aground, those who will run aground, and liars."
Ryan notes, "At least the boat looks good. And true romance is when things go wrong, and it's all good!"
Receive emails when 'Lectronic Latitude is updated.
SUBSCRIBE