Rio100 Smashes Newport to Ensenada Record
On Friday, Rio100, Manouch Moshayedi's custom 100-ft Bakewell White, decimated the Newport to Ensenada International Yacht Race's elapsed time record for a monohull with an unofficial finish of 7:02:17, a remarkable 2:33:17 less than the previous record set by Steve Maheen's R/P 63 Aszhous in 2016. The record also represents the first time a monohull has crossed the finish line in Ensenada before sundown.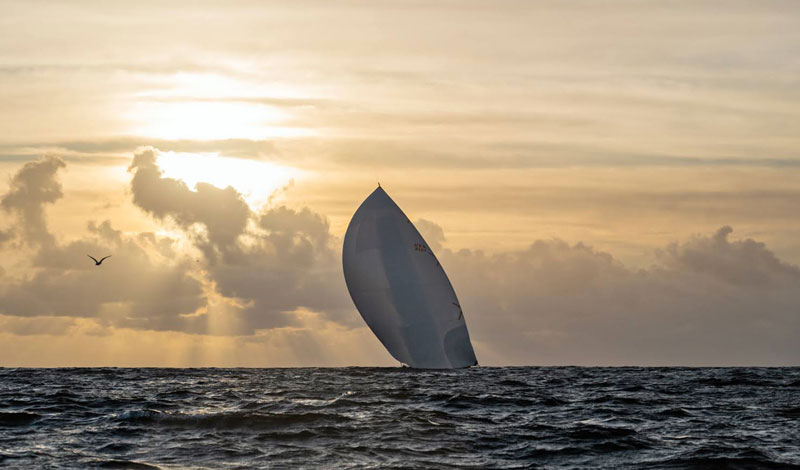 Not far astern in Rio100's wake, the rest of the Maxi fleet — some also positioned to break the old record — battled for class honors. According to the YB tracker, multiple-time N2E winner Bill Gibbs' Wahoo led the entire fleet down the coast until being passed by Rio100 off San Diego — about the time Wahoo's spinnaker blew out. They recovered and were south of the border before Ray Paul's 65-ft Botin Armetis passed by. Still, the 45-ft Schionning was the first ORCA-class boat to arrive, setting a new personal-best finish time for team Wahoo.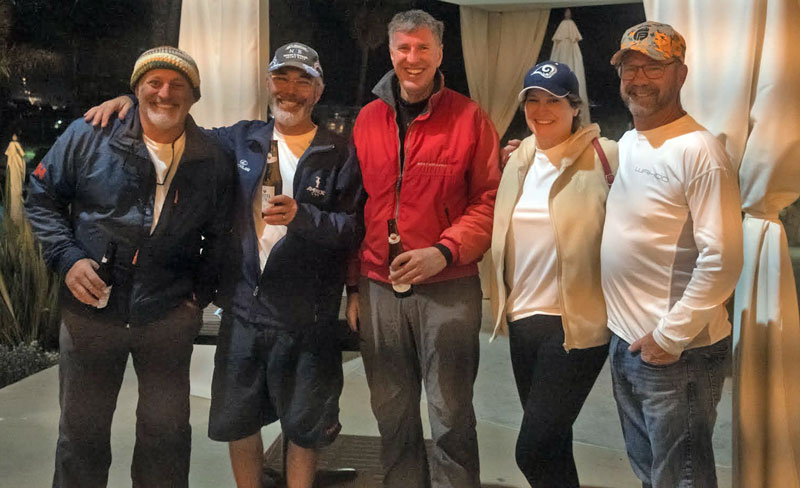 Friday morning winds that blew directly from the west at 18-20 knots off the Balboa Pier represented one of the windiest and bounciest starts in recent memory. Yet Moshayedi called the record-breaking conditions "Fantastic; a straight shot down the coast, a great experience!"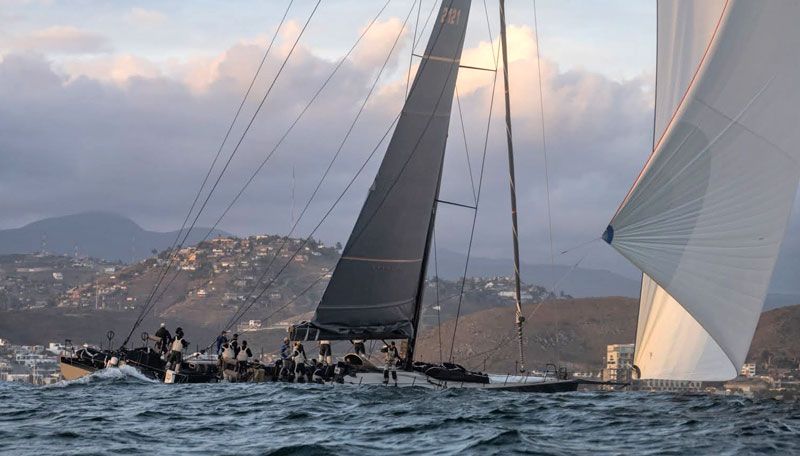 Included in the crew of 16 US- and New Zealand-based sailors were Manouch's son Sebastian and Peter Isler. The win gives Isler the exclusive distinction of being part of two record-holding crews: the multihull record set by Tom Siebel's MOD70 Orion in 2016, and now the monohull record set by Rio100.
By 1 a.m. about a dozen boats had crossed the finish line. Diminishing overnight winds of 4-8 knots slowed progress for some. All but a handful of boats out of the 164-boat fleet finished the 123-mile course within 24 hours. To see who finished when, check out https://nosa.org/race-results.
Receive emails when 'Lectronic Latitude is updated.
SUBSCRIBE