Riding on the Southern Oscillation Seesaw
The Old Farmer's Almanac received this question from a reader:
"During El Niño and La Niña years, I heard the phrase 'Southern Oscillation' from meteorologists. What does this mean?"
The almanac folks responded:
"The Southern Oscillation is the official term used to describe specific quirks in pressure patterns across the tropical Pacific. Pressure areas between Darwin, Australia, and the east central Pacific, near Tahiti, are studied. When pressure is low in one area, it is high in the other, and vice versa. Sea surface temperatures also fluctuate in the same way."
Yeah, OK, but if we don't live in or cruise to one of those places, what do we care?
"These changing patterns affect the weather globally, particularly precipitation. Because the see-sawing effect of these pressure areas and surface temperatures fluctuate slowly, over a year's time usually, forecasters can use Southern Oscillation data to predict global weather changes relatively far into the future."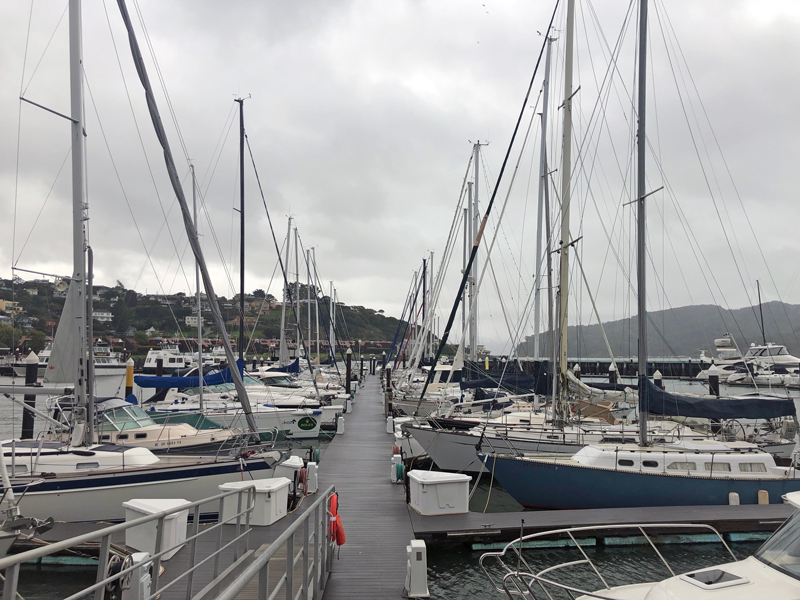 In late fall, meteorologists predicted a La Niña for this winter. NOAA forecasts average precipitation but cold temperatures for the next three months in Northern and Central California; below-normal rainfall but normal temperatures in Southern California; and above-average rainfall in the Pacific Northwest. Check out the 90-day update here: www.cpc.ncep.noaa.gov/products/predictions/90day.
Receive emails when 'Lectronic Latitude is updated.
SUBSCRIBE