Restoring a Classic: The Slog of the Albin Vega 27 'Mahina'
John Neal started his ocean sailing in 1974 when, at age 22, he set sail from Seattle on the Vega 27 sloop, Mahina — he sailed 15,000 miles through the South Pacific, part of the time singlehanded. He then wrote the best-selling book Log of the Mahina, which became one of the many books inspiring young sailors, including ourselves, to sail over the horizon. Since then John has sailed about 400,000 miles, much of it teaching others bluewater voyaging through Mahina Sailing. But whatever happened to the original Vega 27 Mahina?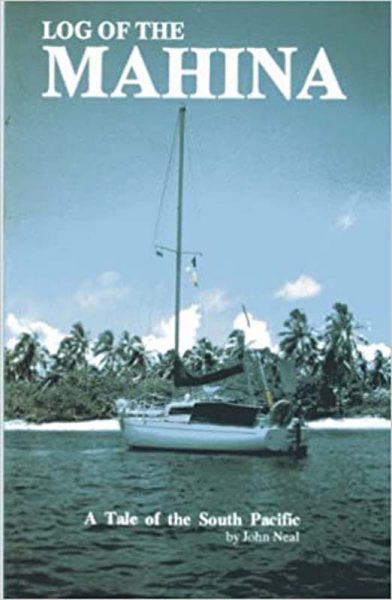 We were talking with John several months ago when he mentioned Mahina had been acquired by a couple in the Northwest who were renovating her. He put us in touch with Debra Taylor and her husband Jeff, who found themselves in possession of the boat and are now up to their eyeballs doing a complete reconstruction. Debra's story of how they found Mahina and the current state of the project is in the Sightings section of our current July issue.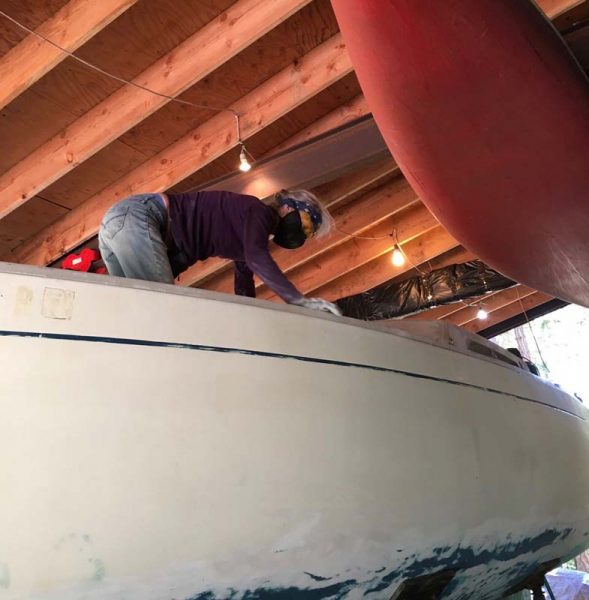 The story, "The Slog of the Mahina" (it's going to be a long slog to the finish), is a mid-project report on this ambitious effort to restore the classic, pocket ocean cruiser. In the story Debra mentions a wood we'd never heard of, sapele, which is an African hardwood. Coincidentally, we were recently in a local wine shop admiring a beautiful hardwood countertop and, upon inquiry, the shop's owner said it was sapele. Funny how these things happen.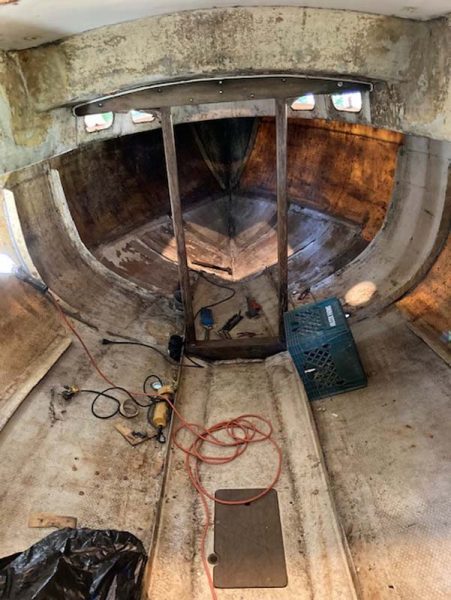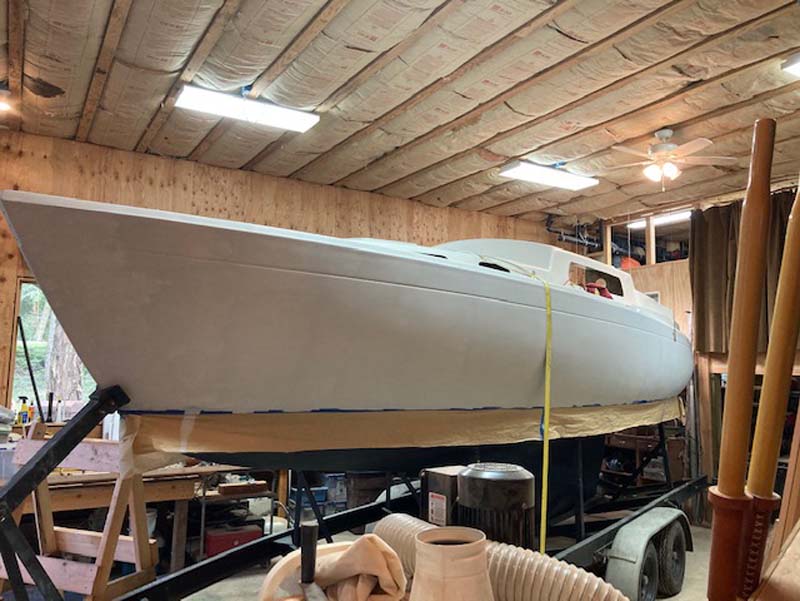 The Albin Vega 27 is one of those remarkable small boats that have taken many sailors on voyages large and small. It is an Albin Vega 27 that Matt Rutherford used for a singlehanded, nonstop circumnavigation of the Americas, starting in the Chesapeake and heading up through the Northwest Passage, around the Horn, and home.
We're looking forward to a future installment of the story and seeing Mahina restored with sails hoisted in her new home waters in the Pacific Northwest.
Receive emails when 'Lectronic Latitude is updated.
SUBSCRIBE