Blistering Paces Set Records
SailGP Team Breaks 50-Knot Barrier
Sailing on the Solent yesterday, Dylan Fletcher's Great Britain SailGP Team achieved what no other race team in the world has done: They broke the elusive 50-knot speed barrier. The historic moment occurred during the British team's fourth day of training off the Isle of Wight. The team was practicing for SailGP's European debut in Cowes on August 10-11. Fletcher and the crew (Chris Draper, Stuart Bithell, Matt Gotrel, Neil Hunter and Richard Mason) flew at a speed of 50.22 knots on the 50-ft foiling catamaran.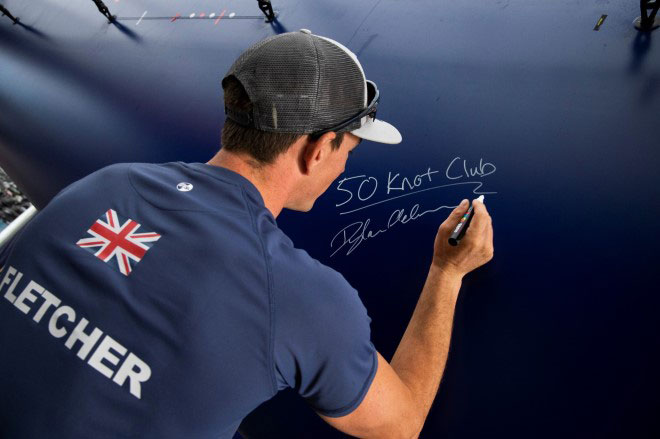 "We're always trying to push the boundaries, and, to be honest, it feels pretty wicked to get a notch up on Tom Slingsby," said Fletcher of the rival helmsman. The Australian Slingsby initially believed he'd hit 50 in San Francisco. "We knew this stretch of water, with the right conditions, could set us up well for breaking this record."
Earlier in the day, the Brits thought that they had reached 49.54 knots of boat speed. Then SailGP data analyst Scott Babbage interrupted the team's debrief to set the record straight. He reported that when the higher-frequency data was pulled off the F50, it revealed that the British team had recorded 50.22 knots in 19.3 knots of wind speed.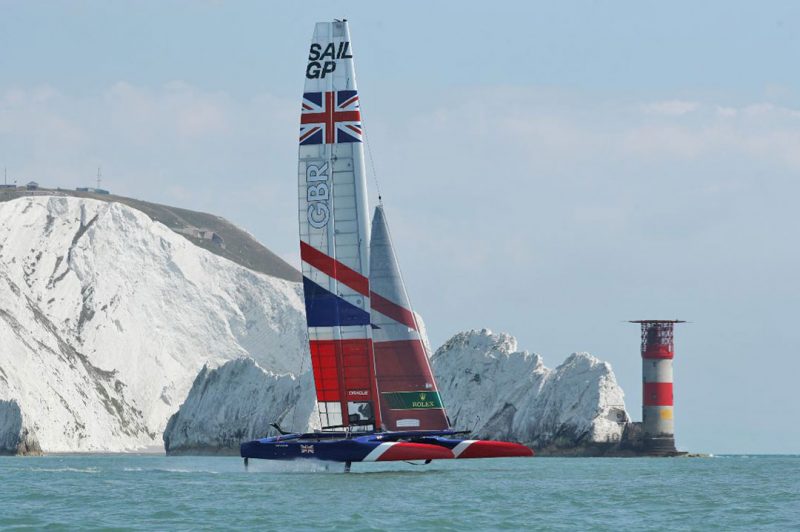 Great Britain will take on China, France, Great Britain, Japan and the United States this weekend in front of the SailGP Grandstand along the Cowes seafront. All six teams will now seek to break 50 knots for the first time in a race, taking advantage of the strong sea breezes and tidal flows in Cowes. Fans at home can find out how to follow the action here.
Australian Paul Larsen holds the outright speed record for sailing, with an incredible peak of 68.01 knots, set in 2012 on a straightaway in Walvis Bay, Namibia. He set the record in the Vestas Sailrocket 2, a craft built expressly for that purpose. Learn more about that here.
Rolex Fastnet Race Record Falls
Another record was broken this week in the UK, this time by a French team, on August 4. The Rolex Fastnet Race set sail from the Isle of Wight on August 3. A day later, on the 105-ft maxi trimaran Edmond de Rothschild, aka Gitana 17, Franck Cammas, Charles Caudrelier, David Boileau, Erwan Israël, Morgan Lagravière and Yann Riou beat François Gabart's Macif with a lead of just 59 seconds.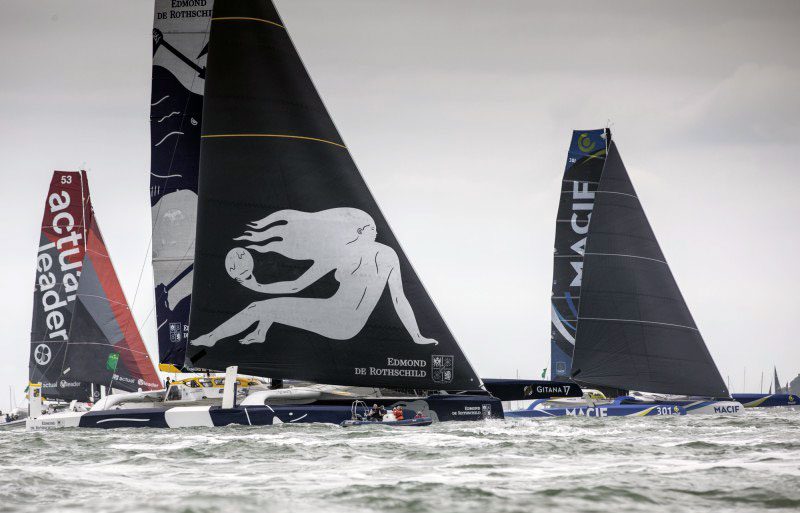 The two Ultim crews enjoyed a thrilling duel, racing within sight of each another throughout the 600-mile course. Gitana 17 set a new record of 1 day, 4 hours, 2 minutes and 26 seconds. Loïck Peyron and the crew of Banque Populaire V set the previous multihull record of 1 day, 4 hours, 45 minutes and 34 seconds in 2011.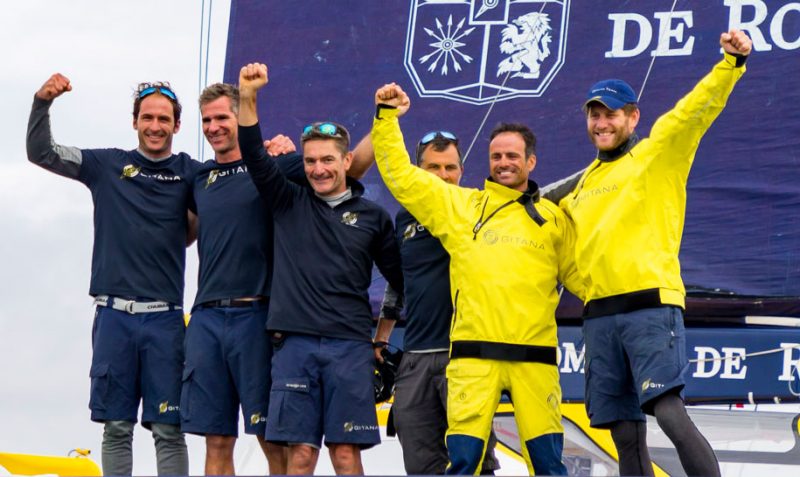 To see how the rest of the 48th Fastnet played out, go to www.rolexfastnetrace.com.
Receive emails when 'Lectronic Latitude is updated.
SUBSCRIBE