Randall Reeves Racing South Toward the Golden Gate
We've tried to retrace Randall Reeves' steps to see when he last made any southing. Not counting a few southerly drops in the Northwest Passage, it's been a minute. After sailing out the Gate almost exactly one year ago, Reeves made a bee-ish-line for Cape Horn, headed east for three months, took the Horn to port again and shot north for the Arctic. Reeves finally made some westing when he left Greenland for the Northwest Passage, but south hasn't really been in his vocabulary since last year.
"Now we have turned south for the final rounding of Point Barrow," Reeves wrote on his blog last week of the northernmost point of the United States. "South. I repeat. At 71° 28N and 155° 58W, we have turned south. From now on, every mile will bring us closer to home."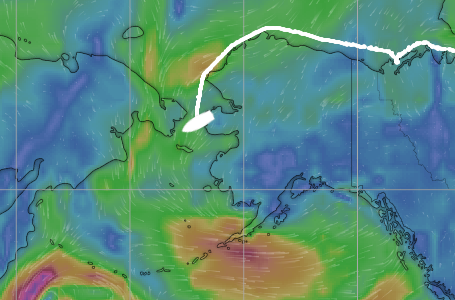 We feel confident, though admittedly trepidatious, in saying that Randall Reeves has entered the homestretch of his five-ocean, two-circumnavigation Figure 8 Voyage 2.0. Reeves appears to have departed Nome — which lies well north of the Aleutian chain — within the last 36 hours, and hopes to sail back under the Golden Gate on October 19.
Reeves recently spoke to Ben Shaw, host of Out The Gate Sailing, about his time in the Northwest Passage, and his final-ish stretch of 2,500-ish miles. "It's probably the equivalent of a jump from San Francisco to Hawaii — maybe it's a little bit further." Reeves said. "And, when you've sailed something on the order of 36,000 miles in a year, and when you did 26,000 miles in the year previous, [2,500] doesn't seem like a lot. The challenge, of course, is the time of year and where I am — I'm still in the Bering Sea; we are still at 60°-something north, and we're late in the year. The low pressure systems are rumbling through, one right after the other, and in the Bering Sea, those are very challenging. [It's] very shallow and has a strong current, so it could kick up a sea very easily."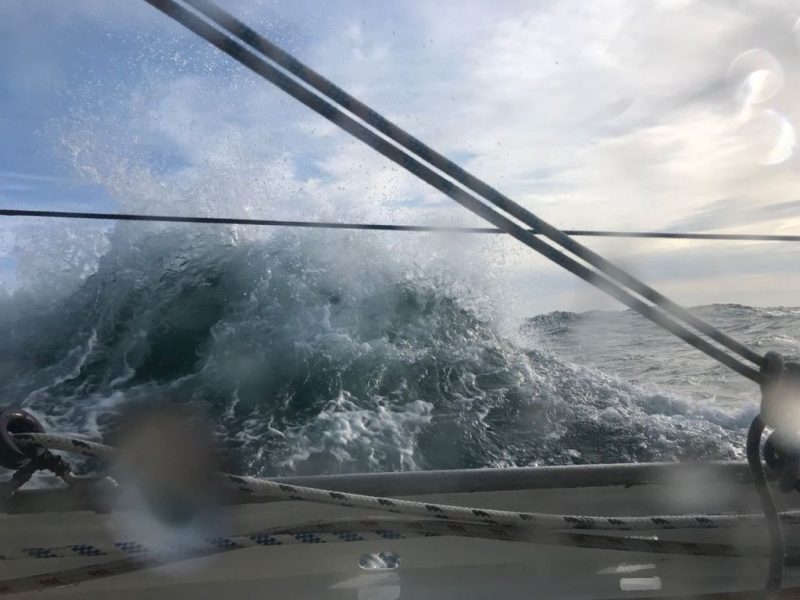 Reeves said that he will have to pick and choose his weather windows very carefully. He has his eye on the Aleutians as a place to hide out if the conditions turn sour. "It's a challenging run from here to home," Reeves said.
Finally transiting west and south, Randall Reeves has been continuing his Arctic tour of tiny, isolated, idiosyncratic towns rimming The North. Motoring out of the narrow confines of the Northwest Passage in early September, Reeves stopped for fuel in Tuktoyaktuk, or Tuk, a "hamlet" in Canada's Northwest Territories. "Fuel, a burger, a cold coffee and a small bag of groceries, including a $16 frozen cowboy steak and a $9 box of spinach, came to nearly $900," Reeves wrote. "I don't mean to suggest that those passing through are being gouged. Rather, the high cost of pretty much everything up here reflects the difficulty of getting it here in the first place."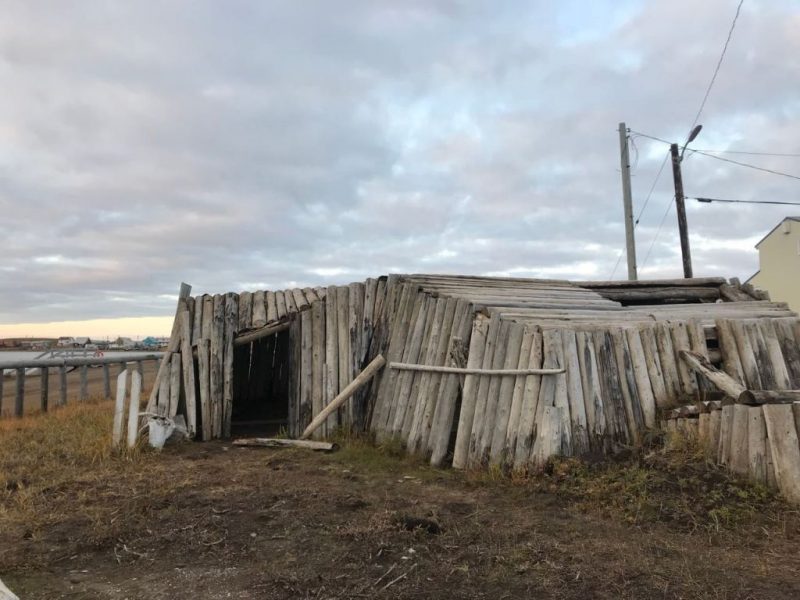 After Tuk, Reeves made his run to Nome, sailing back into the United States, and completing his Northwest Passage — though he put to the test exactly what an actual "Passage" entailed. Reeves originally believed that the Northwest Passage was defined as "a route over Canada and Alaska from Arctic Circle to Arctic Circle." He consulted a publication by the Scott Polar Research Institute in Cambridge, and was also informed by his Northwest Passage "ice guide" that a complete transit is considered sailing "from Atlantic Ocean to the Pacific Ocean, or the reverse."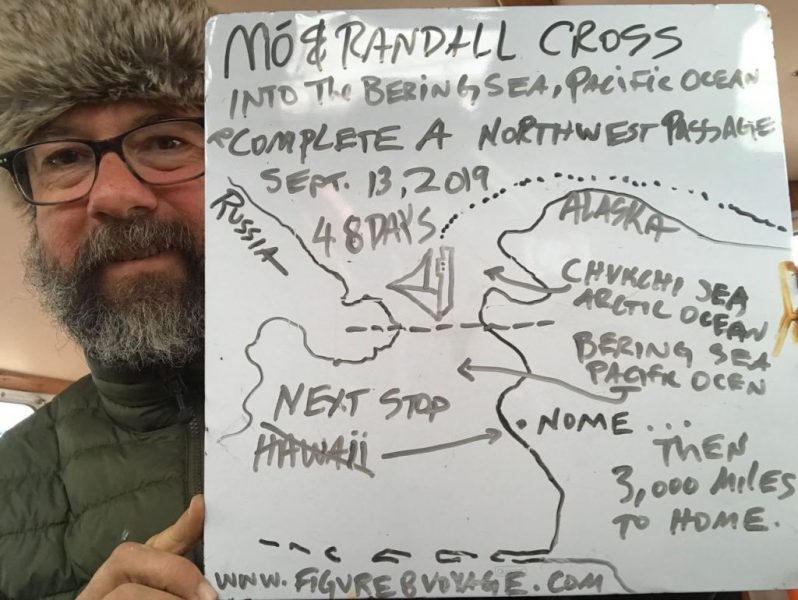 Reeves arrived in Nome at night, meeting up with some of his Northwest Passage cadre. "The crew of Morgane, Mirabelle, Opal, and Alioth, all now Northwest Passage veterans, have seen Mo safely in, after which we repair to Alioth's cabin for a toast and the sharing of stories until 2 a.m."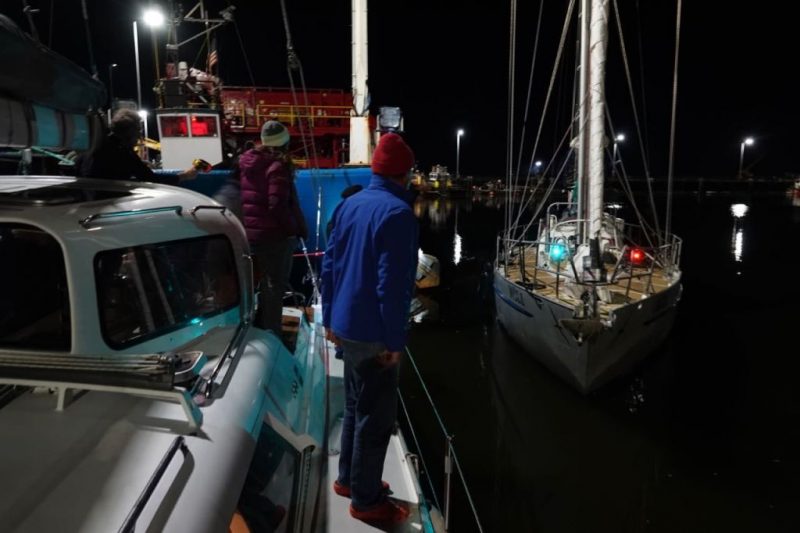 In Nome, Reeves stumbled into a bizarre frontier teeming with reality TV. You read that correctly.
"The towns of Alaska are unique in ways not found in the Canadian or Greenlandic north, and emblematic of this uniqueness is the great number of reality TV shows that have sprung up along its shores. Dutch Harbor has its Deadliest Catch; Homer, Alaska: The Last Frontier. In Nome, the pay dirt is mining and the show, Bering Sea Gold.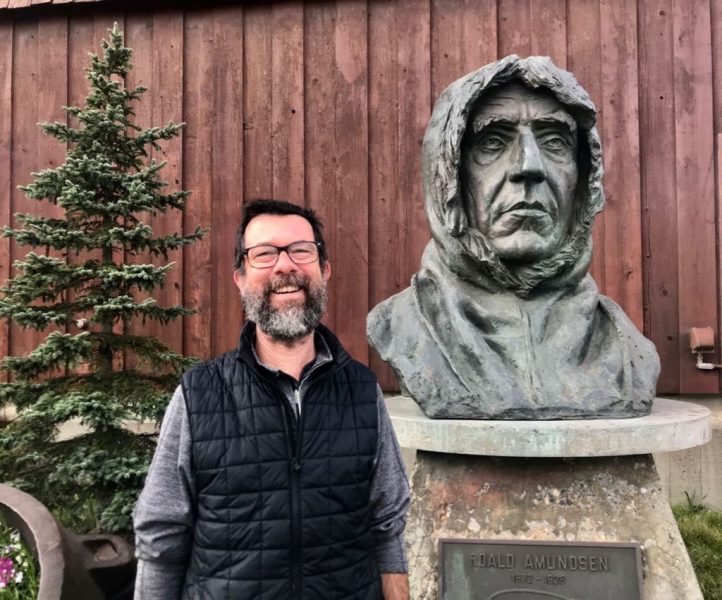 "One of my first sights (sorry, I was too arrested to take a photo) was a fight along the wharf between a small dredge owner and his wife. It was a screaming match that lasted hours. Take after take with the lone cameraman moving between the dredges and the wharf for clever angles."
Finally, Reeves challenged Nome's "famous descriptor," where the visiting sailor (or Iditarod finishers) will find more bars than churches. "I did not attempt a count, as such, but I discovered on my hike only three churches, whereas on the town's main drag, a person could stagger from one bar to the other without becoming overly winded."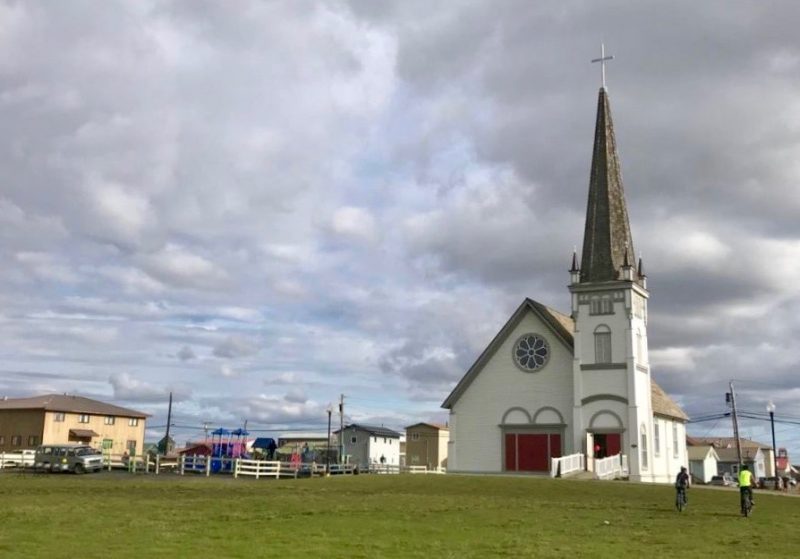 Receive emails when 'Lectronic Latitude is updated.
SUBSCRIBE