Rainmaker's Ultimate Refit
Peter Johnstone, the founder and former owner of Gunboat Catamarans, reports that Rainmaker, hull #1 of the Gunboat 55 series, is getting a refit. A total refit.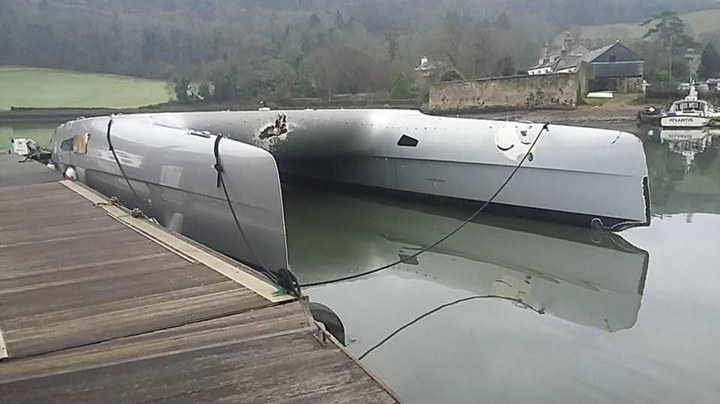 You may remember that Rainmaker's five-person crew abandoned her following a dismasting in very rough weather about 180 miles off the coast of North Carolina in late January of 2015. This was her first long ocean passage. Whether the crew should have abandoned her was the subject of some controversy.
In the following months the abandoned carbon-fiber cat was twice spotted awash while well offshore, but was destined to spend two winters in the North Atlantic left to her own devices. She was eventually spotted and towed to Bermuda by members of the Oracle Team USA America's Cup team.
Having received rave reviews prior to the incident, the abandonment of Rainmaker received tremendous publicity. It no doubt contributed to the bankruptcy of Gunboat, which was purchased by Grand Large Yacht — the parent company of French boatbuilders Allure Yachting, Garcia Yachting and Outremer Yachting — for $910,000 and the waiver of lawsuits.
Johnstone, the visionary and driving force behind Gunboat cats, always said he hoped that Rainmaker could be salvaged and rebuilt. His wish is coming true.
The auction of Rainmaker last August drew 20 bids, according to Cooper Capital Specialty Salvage, ultimately selling for just under $40,000. We don't know where she was taken for the refit, but given the background of the photos, several people have speculated that she's at the Multihull Center in Cornwall, UK.
It's fun to ponder whether buying Rainmaker was a smart purchase. The Gunboat 55s — which are still being launched — initially sold for more than $2 million. The basic structure of such a boat probably represents about 25% of the final cost. But the new owner paid less than 2% of the original $2 mil selling price. Nevertheless, Rainmaker will need well in excess of a million dollars to get sailing again. There is also the matter of how difficult it will be to get insurance for her.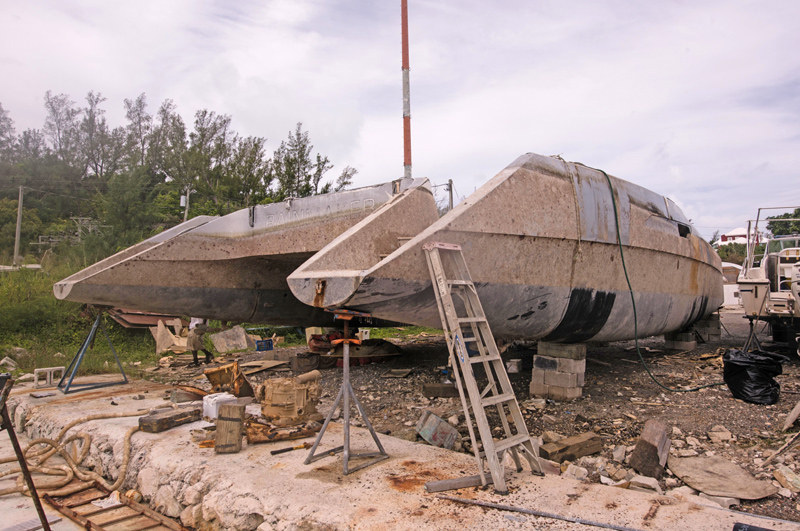 Latitude wishes the new owner success with his big project. And if Rainmaker wins a significant race or two after her restoration, it will be nice to see the smile on Johnstone's face.
Receive emails when 'Lectronic Latitude is updated.
SUBSCRIBE