PICYA Celebrates, and San Francisco Bay Marine Infrastructure
We often write about the critical pieces of marine infrastructure that keep local boating alive. These include access, launch ramps, marine services, waterfront development and much more. There's one other important piece of infrastructure that's incredibly important, and that's the people and organizations who support sailing/boating on San Francisco Bay. All the issues that threaten boating require people and organizations to solve them. We recently attended the Pacific Inter-Club Yachting Association's Commodore's Ball and Installation of new, 2022 officers dinner at the Corinthian Yacht Club. Delayed by Omicron in January, it was another great reminder of the value of the organization, founded in 1896, that helps coordinate some of the activities of the approximately 110 Bay Area yacht clubs.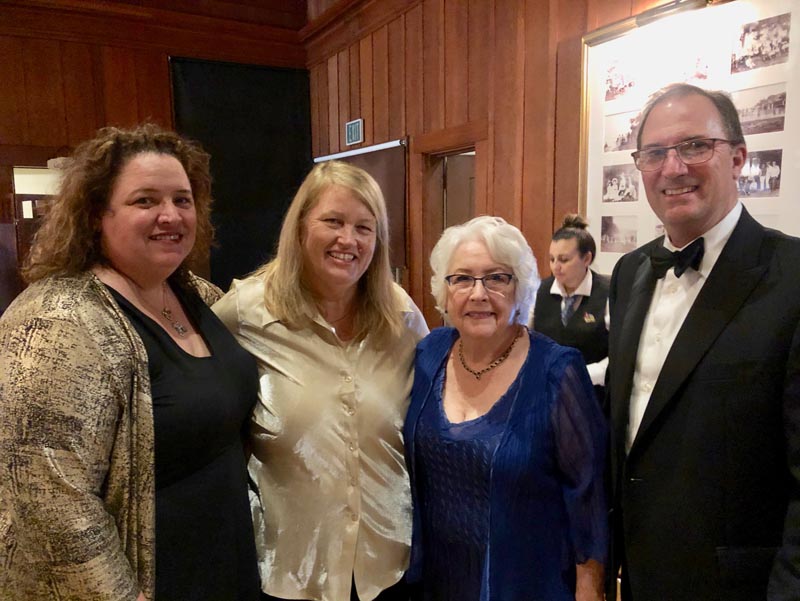 The Pacific Inter-Club Yacht Association was formed in San Francisco, California, May 12, 1896, with Charles G. Yale (San Francisco Yacht Club) as its first president. The five original charter clubs and the years they were founded were: California YC (1893), Corinthian YC (1886), Encinal YC (1890), Pacific YC (1873) and the San Francisco YC (1869). South Bay YC, founded in 1888, joined PICYA in 1897. Some clubs have come and gone, but 110 Bay Area clubs (about 105 current members) remain a potent collection of sailing and boating enthusiasts.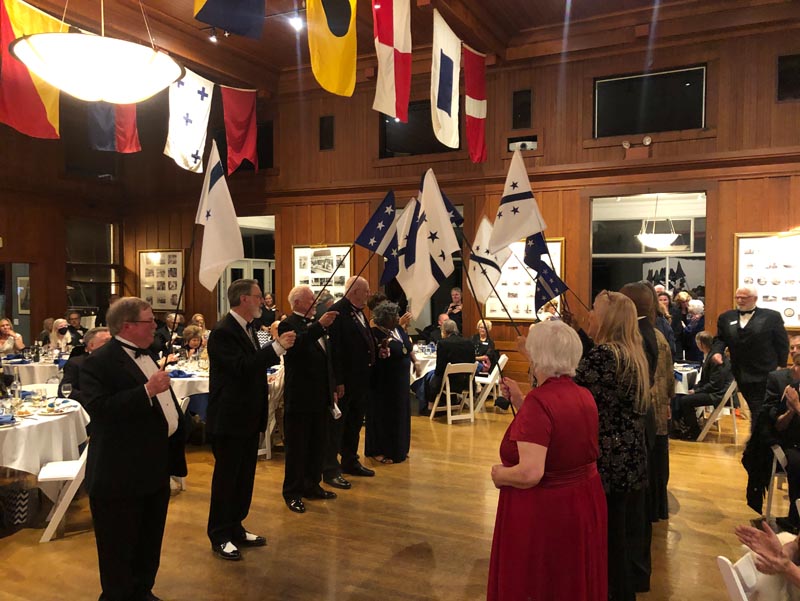 The 120-year-old tradition means this event was black-tie formal and the first such event since 2020. The new commodore, Joan Marsh of the California Carver Club, was sworn in for her second time; her first round as commodore was 25 years ago in 1997. The formal festivities have new directors, such as Jim Haussener, approaching from the back, being welcomed aboard by walking under PICYA burgees held by board members and staff commodores.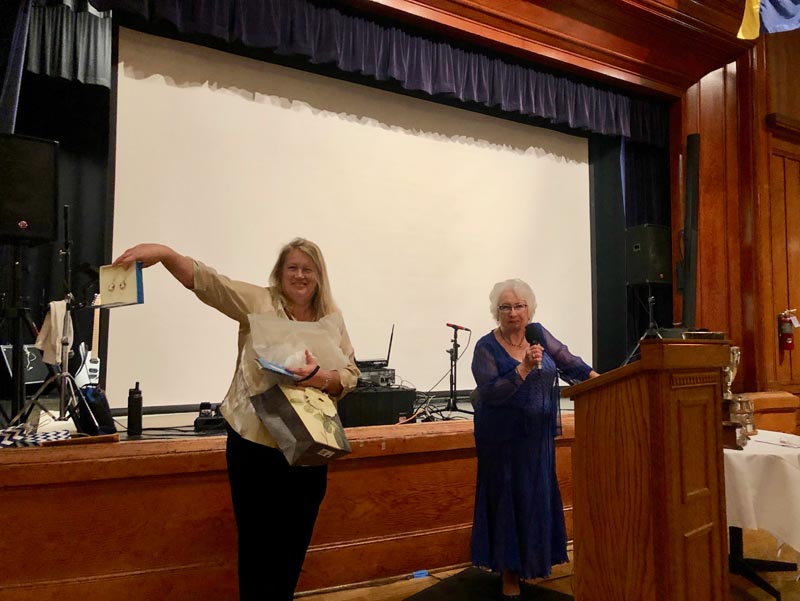 Since 1898, the PICYA has been publishing a directory of clubs, which, for many decades, has been the Yachting Yearbook, currently published by 2021 PICYA Commodore Patti Mangan.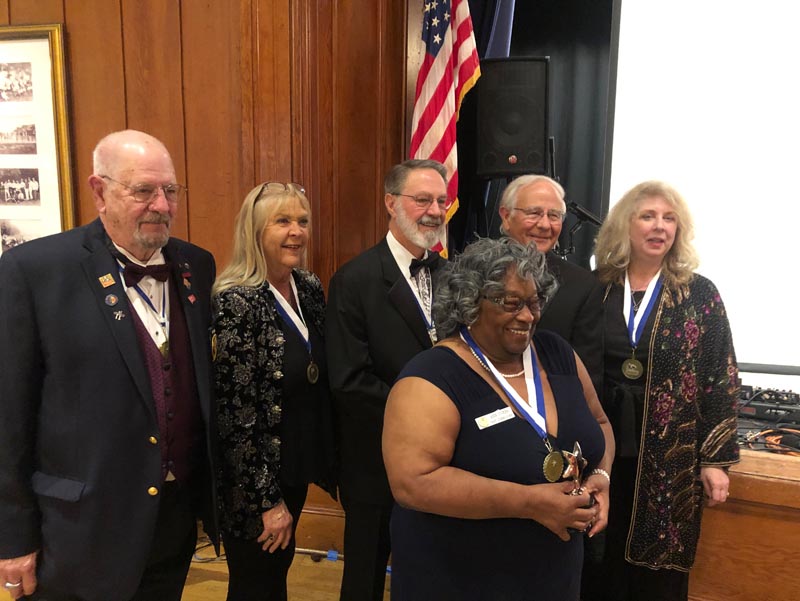 Besides dressing up and having black-tie balls, what does this group do? The most well-recognized annual event they hold is Opening Day on the Bay, coming up this year on Sunday, April 24, with the theme "San Francisco Bay — Leading the Way." Opening Day was loosely organized by the Corinthian Yacht Club in the 1890s and has since been more formally run by PICYA since 1917.
Sailboat racing was also one of the early reasons for the creation of the PICYA as they tried to create uniform rules and encourage yachting, something they still do today. The premier PICYA racing event is the Lipton Cup, first raced in 1913. The Cup has had its high and low points, and was actually "lost" for 40 years. It has recently been reinvigorated as a 10-club invitational raced in the StFYC J/22s. The 2022 event will be held the Summer Sailstice weekend of June 17-19. They have also hosted the Wheelchair Regatta since 1997.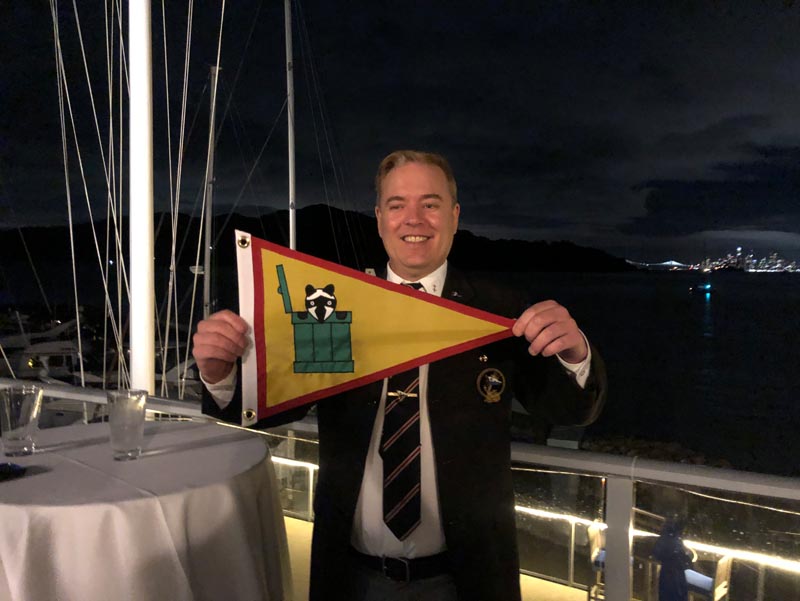 It's not all smooth sailing. The PICYA also works with the RBOC (Recreational Boaters of California) to help manage legislative issues that might have a positive or negative impact on boating. This is the kind of thing many of us prefer to ignore until it hits us on the back of the head. A recent notice from the RBOC says they're working on issues related to boater fees and taxes, outdoor recreation and preservation of water, beach erosion and replenishment, abandoned and derelict commercial vessels, human and medical waste in waterways, boating and the Sacramento-San Joaquin Delta, and dredging. You might remember these initiatives the next time you're waiting for high tide so the water's deep enough to reach your slip.
The PICYA is one of the oldest organizations on the Bay to support participation in yachting, and it is a sometimes underappreciated, critical piece of infrastructure that works hard to pull the boating community together and tends to important issues ashore so we can all get out and sail.
The PICYA Commodore's Ball felt a bit like a, dare we say it, post-COVID coming-out party, but also a great moment for PICYA to get together again and recognize some of the many individuals who help keep all the fun and frivolity on the Bay alive.
Receive emails when 'Lectronic Latitude is updated.
SUBSCRIBE