Patagonia Hosts Crew of 'Hōkūleʻa'
Held together by six miles of rope with no nuts, no bolts, and no screws, the Hōkūleʻa' is an oceangoing canoe tethered together by trust, tradition, and Polynesian culture. Several of the crew who arrived in San Francisco on September 24 assembled Wednesday night at a San Francisco Patagonia retail store to share stories about their experience as navigators with the Polynesian Voyaging Society (PVS) and raise funds for their community at home in Hawaii, rebuilding after the fires.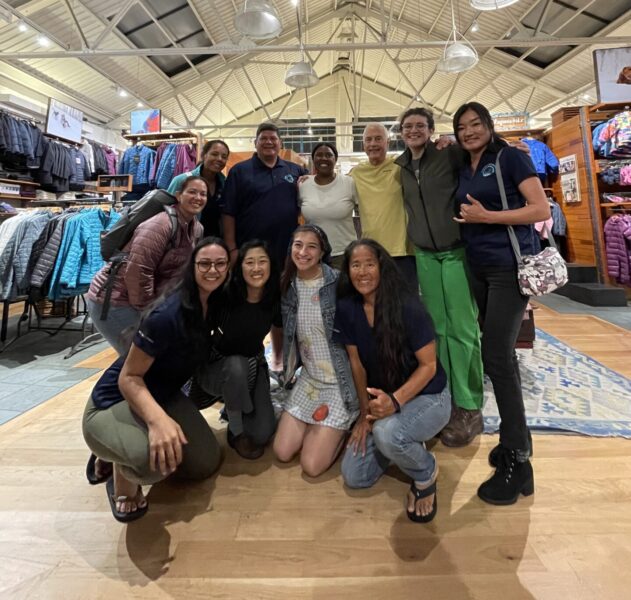 Patagonia partnered with PVS to craft foul weather gear inspired by the voyagers on their Pacific circumnavigation. Hōkūleʻa's crew are like tall-ship sailors, but in a niche within a niche. Crewmember Pua Kamaka works for the National Oceanic and Atmospheric Administration as Pacific Islands regional coordinator; Nikki Kamalu, captain and navigator in training, has a bachelor's degree in computer science; Kalo Daley works in tech; Shoko Ogata left her job to voyage on the Polynesian canoe. It's a labor of love for these intrepid volunteers who aren't paid anything, especially building trust with their team. Each voyager has their own journey, but the team on Hōkūleʻa' is united by their love for their community and a desire to connect intimately with the ocean and make sure it's all there for generations to come.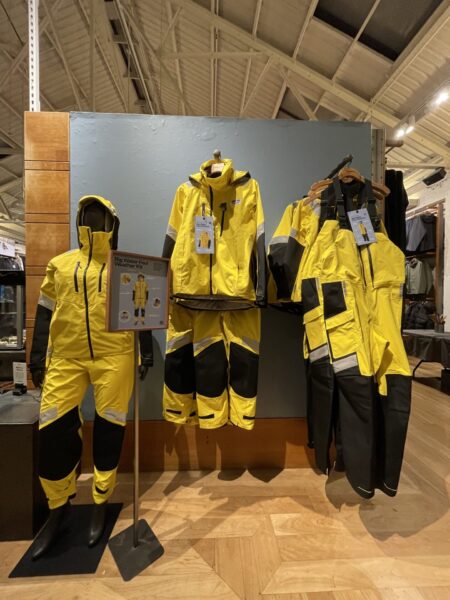 Bioluminescent dolphin trails, orca sightings, thick mists, and sparkling city lights — each crew has experienced incredible beauty while serving with their ohana, Hawaiian word for family, on the boat. "The canoe is like an island, and the island is like the canoe," quips captain Mark Ellis of the Hōkūleʻa'. "If the container ships stopped coming, and the airplanes stopped landing, we would run out of food in two weeks on the islands."
But it didn't use to be like that. It used to be that the islands and the peoples living there were self-sufficient for hundreds of years, just as today's voyagers have everything they need to survive on the Hōkūleʻa'.
While underway on Hōkūleʻa', there are no smartphones or electronics. They put away any watches, compasses, sextants, and photos to become one with nature. The ancient art of navigation is actually the art of observation. The navigators make thousands of observations each day: clouds, birds, migrating animals, swell, stars, sun and moon, scents, colors, and sounds, using basically every sense humans possess to understand the environment. From those thousands of observations, hundreds of choices are made, said Ellis. "From these choices we make two decisions at sunrise and sunset: Where are you and where are you going?" It's a metaphor for the decisions everyone makes on land. And if all else fails, pray to your ancestors for guidance.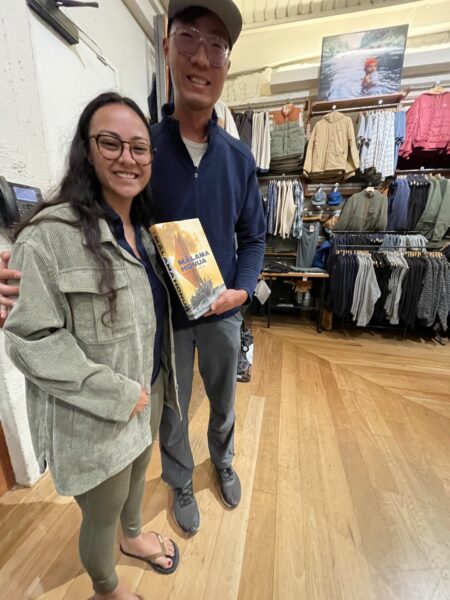 But the real power for the voyagers comes in knowing who they are. For indigenous peoples in the Pacific Islands, the erasure of their language, culture, and traditions has left today's descendants in a diaspora, lost from their own history. For PVS, it is entirely a question of educating and preserving indigenous people's history, including the ancient art of navigating. "The Hawaiian language is very important for voyaging," explains Kamalu, a bilingual Hawaiian speaker. "The Hawaiian language has a very large vocabulary — we were very connected to our environment, very attuned to nature. Every valley has a name, every rain has a name, every place, every god, every kind of water has a name."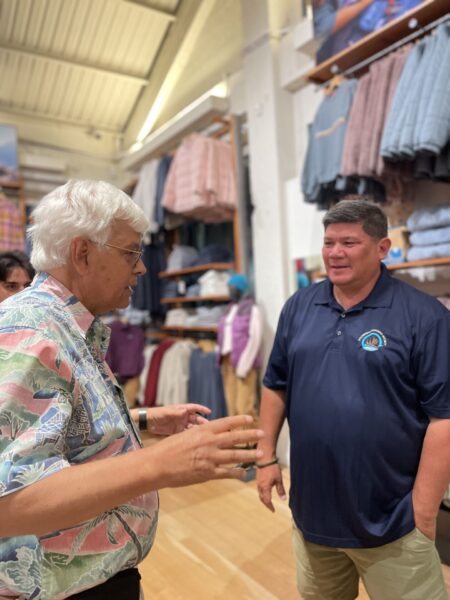 When it's volunteers lashing the canoes together, you'd better hope you can trust them. Out on the water, it can be a matter of life and death. But the Hawaiians have a saying, "from the mountains to the sea," meaning it takes everyone from the mountains to the sea to make voyaging possible. From the cooks to the shore teams, underway on the water to working the dry dock, it's all for a good reason: to preserve the ancient customs and care for the Earth so that our children's children will still have a relationship to the ocean as we have today. "It's not about combating colonialization, it's about helping everyone learn," explains Kamaka. "Hōkūleʻa' is very welcoming; she means so much to people from many different countries and many different races. She's a collaborator, bringing aloha and love everywhere she goes."
Hōkūleʻa' crew voyage for Earth.
Receive emails when 'Lectronic Latitude is updated.
SUBSCRIBE