ORMA 60 'Mighty Merloe' Visits San Francisco Bay
If cats have nine lives, how many do tri's have? When ORMA 60s burst onto the scene in the mid-'90s they were the fastest ocean racers around. Sometimes too fast. They were prone to capsizing while racing around the world via the great capes, so their time in the limelight faded in the mid-2000s. But that wasn't the end of life for all of them. Franck Cammas's ORMA 60 Groupama 2 ended up on the West Coast. racing as Howard Enloe's Mighty Merloe.
Mighty Merloe continued racing around the Pacific collecting wins, including the record-breaking "first to finish" in the 2017 Transpac race. Two days ago she sailed into San Francisco Bay under the command of new owner Captain Donald Lawson. Lawson will be rechristening her Defiant, and after some tuning, plans to set off with the trimaran to break a number of solo course records.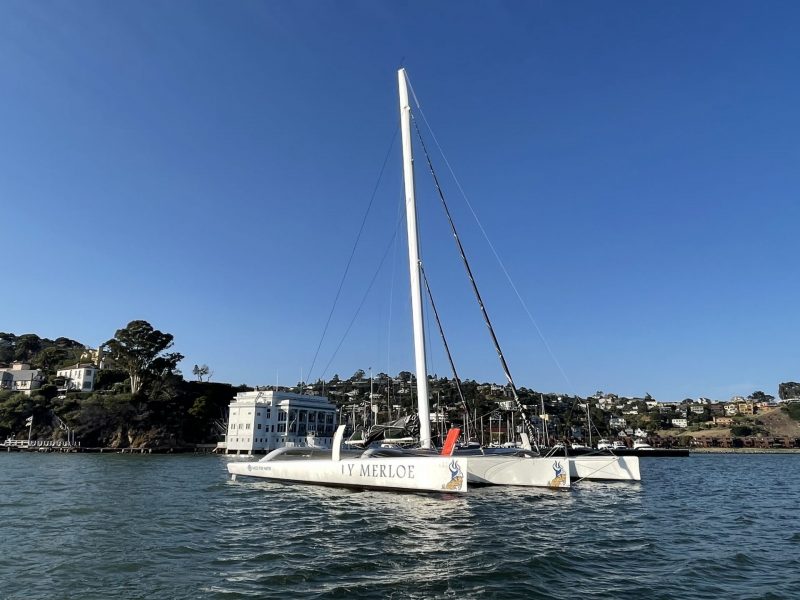 Because all of the world's circumnavigating ocean races start in Europe and circulate around Antarctica, it is rare to see these types of boats make their way north to San Francisco. Tom Siebel's MOD 70 Orion spent time on the Bay, and the MOD 70s Powerplay, Argo and Maserati came by in 2019 for the Coastal Cup and the Transpac.
The Clipper Race (in 72-ft monohulls) just passed by outside the Gate, heading from Seattle to Panama, but generally San Francisco Bay is rarely visited by the world's circumnavigating race boats.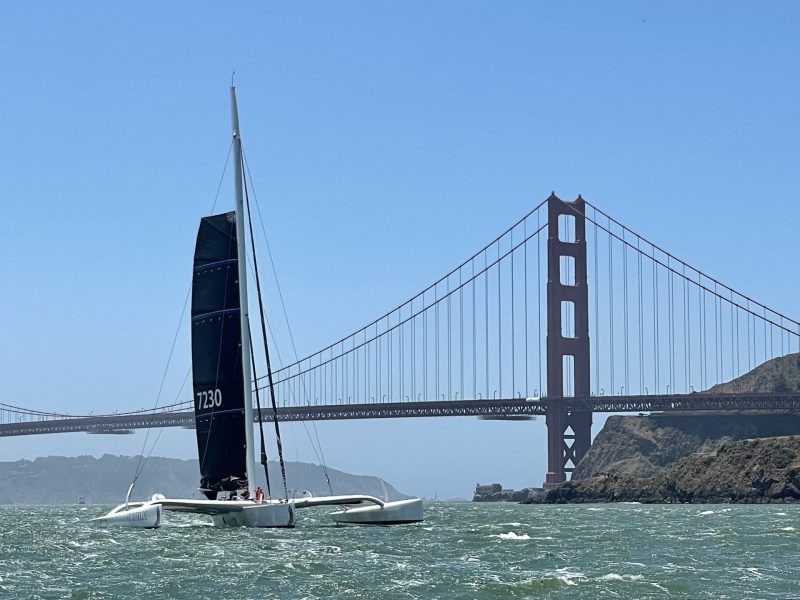 Captain Lawson is starting his tenure with Mighty Merloe by sailing her from her former Southern California home up to Seattle, via San Francisco, as a way of introducing the boat and his Dark Seas Project to West Coast sailors. His primary mission for the boat is to take on some of the world's great solo course records. An African American sailor, he is also chairman of US Sailing's DEI committee and is carrying the message of diversity, equity and inclusion as well as environmental stewardship while he pursues his record-setting dreams.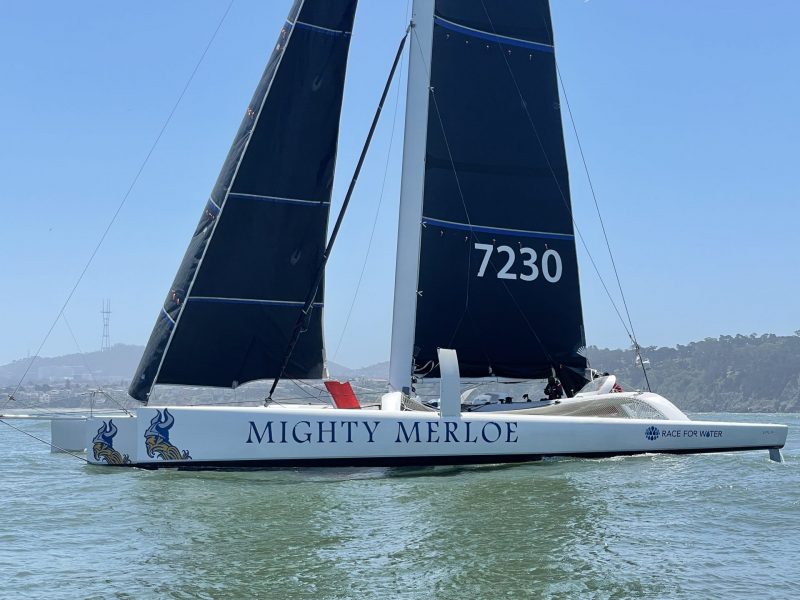 The boat doesn't fit in too many harbors, so Lawson is planning to spend the next two to three weeks on the mooring balls off the Corinthian Yacht Club. While in town, he's available for speaking engagements around the Bay and will be speaking tonight at the Corinthian Yacht Club at 7p.m. Anyone is welcome to attend.
To have Capt. Lawson visit your club, email [email protected].
Yes, cats can have nine lives, and legendary racing tri's are poised to replicate that tradition as they get passed on to new owners with new ambitions for their exceptional speeds.
Receive emails when 'Lectronic Latitude is updated.
SUBSCRIBE