Do Only the Brave or Crazy Go Out in the Storm?
Arnstein Mustad was sitting high on the Headlands watching the might of the ocean during last week's weather when he witnessed a boat heading out the Gate. Who even does that? Arnstein wrote to us and shared a photo and some intel about the prevailing weather conditions.
"Last Thursday, during the storm, about 15 people who crew for or follow Mustad Marine Yacht Delivery, along with Arnstein Mustad, gathered at Point Bonita to witness the 20-footers raging across the Potato Patch. And here comes a 30-something crabber…"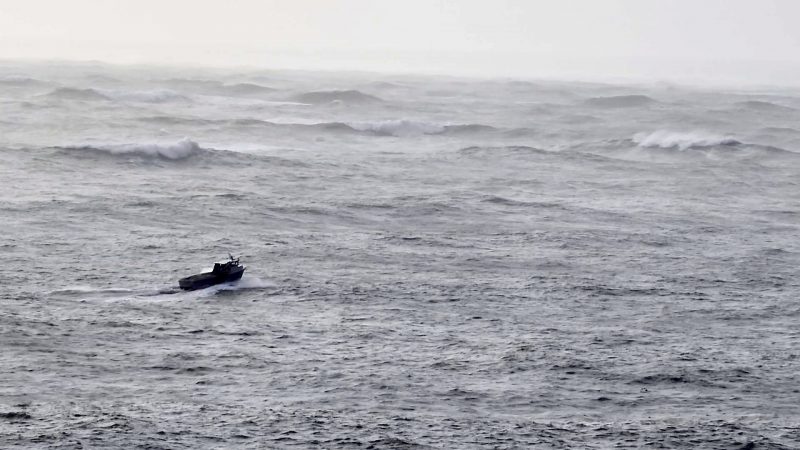 "Vadim Zhuk took this great shot of the crabber heading out last Thursday during our BIG WAVE FEST at Point Bonita. I was so mesmerized looking through my binoculars that I didn't think to get a picture.
"I was thinking to myself how this guy could have known Bonita Channel would be clear enough to navigate given the paucity of relevant data, and during max ebb no less. There's nothing to my mind that would have green-lighted this passage. I have seen Bonita Channel awash with breaking white water during similarly forecast weather. And the conditions that day were changing for the worse while we were there, just an hour or so before dusk."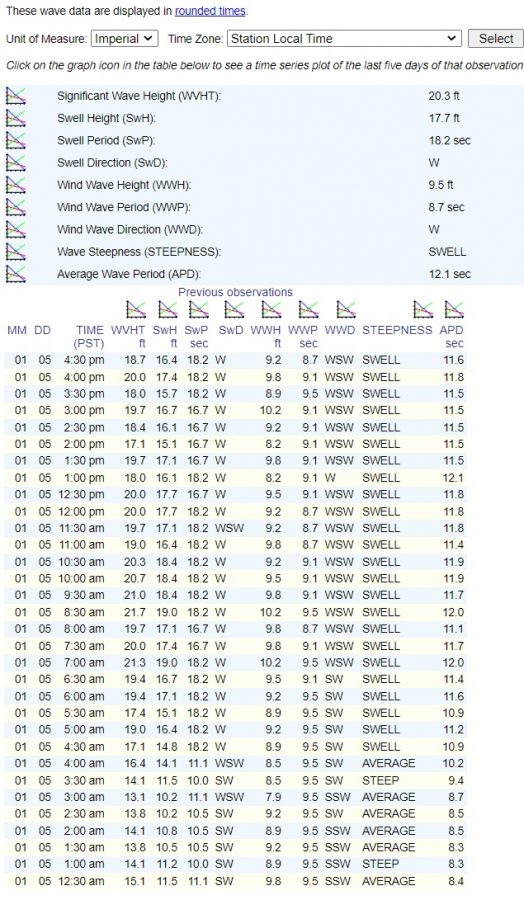 "So was he 'foolish' or did he possess the keys to the Matrix?"
We don't know the answer to that, but we do hope the mariner and his crew returned safely to shore, with or without the crabs.
In other stormy news, the King Harbor Yacht Club in Redondo Beach will be looking for some new paving after the storms have passed. Brett Harris took this aerial footage and shared it to his Facebook page.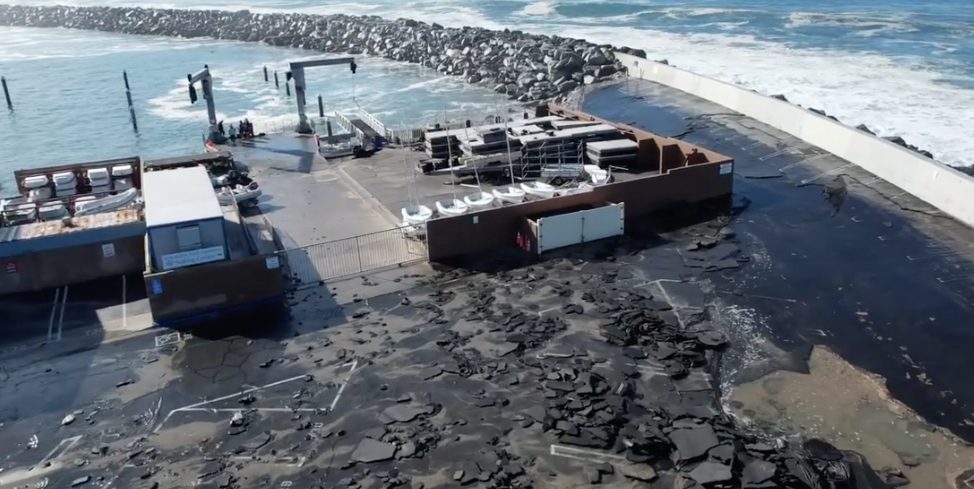 Receive emails when 'Lectronic Latitude is updated.
SUBSCRIBE